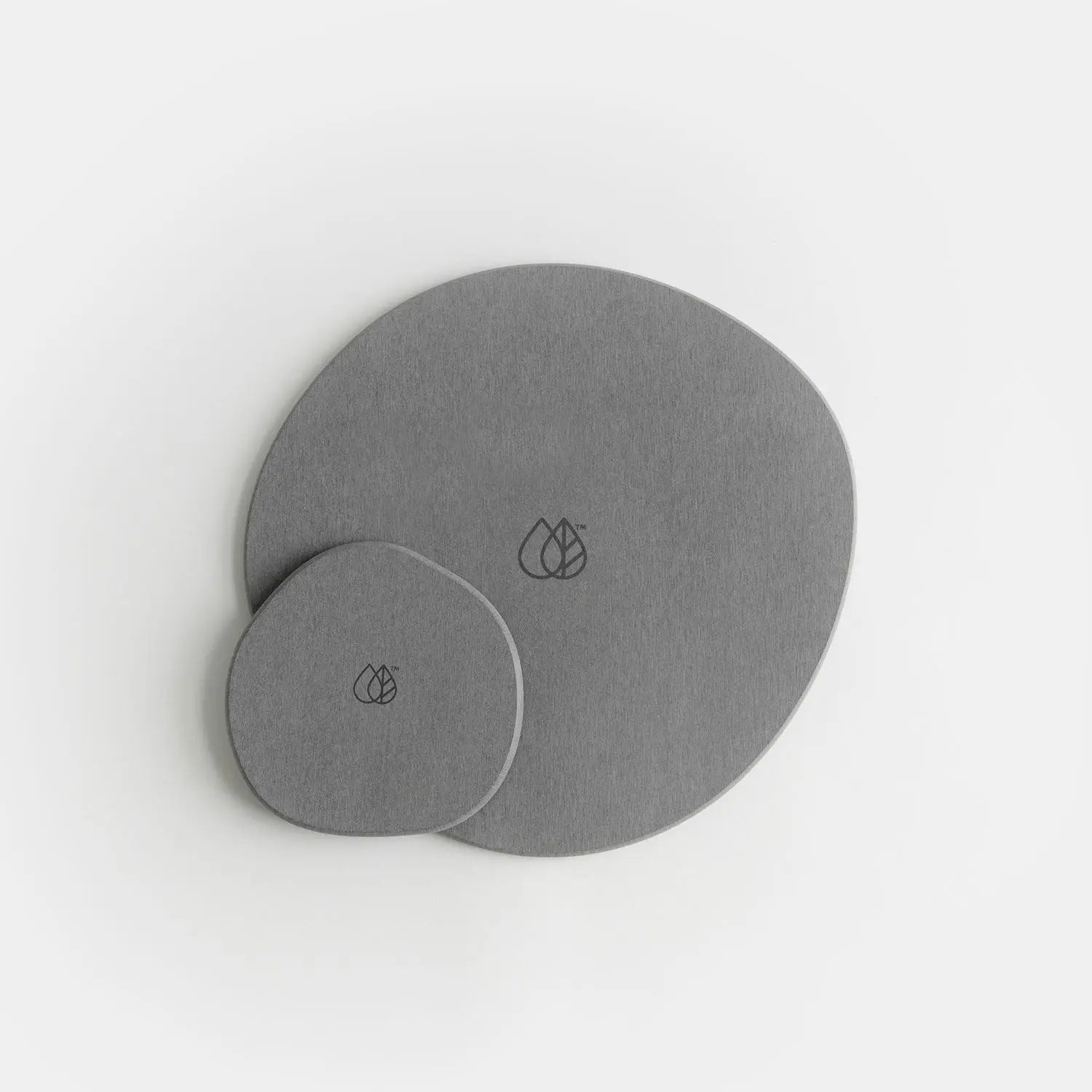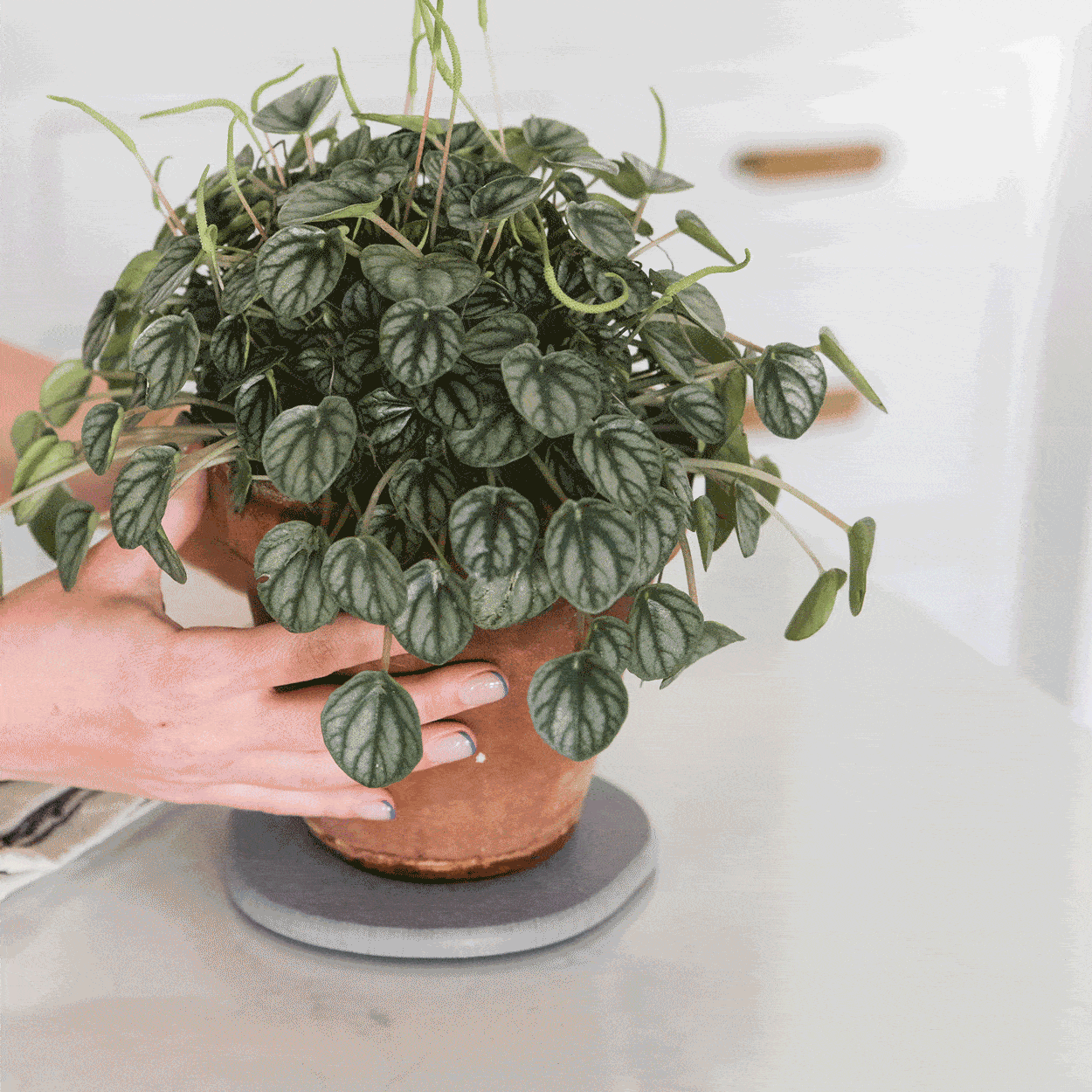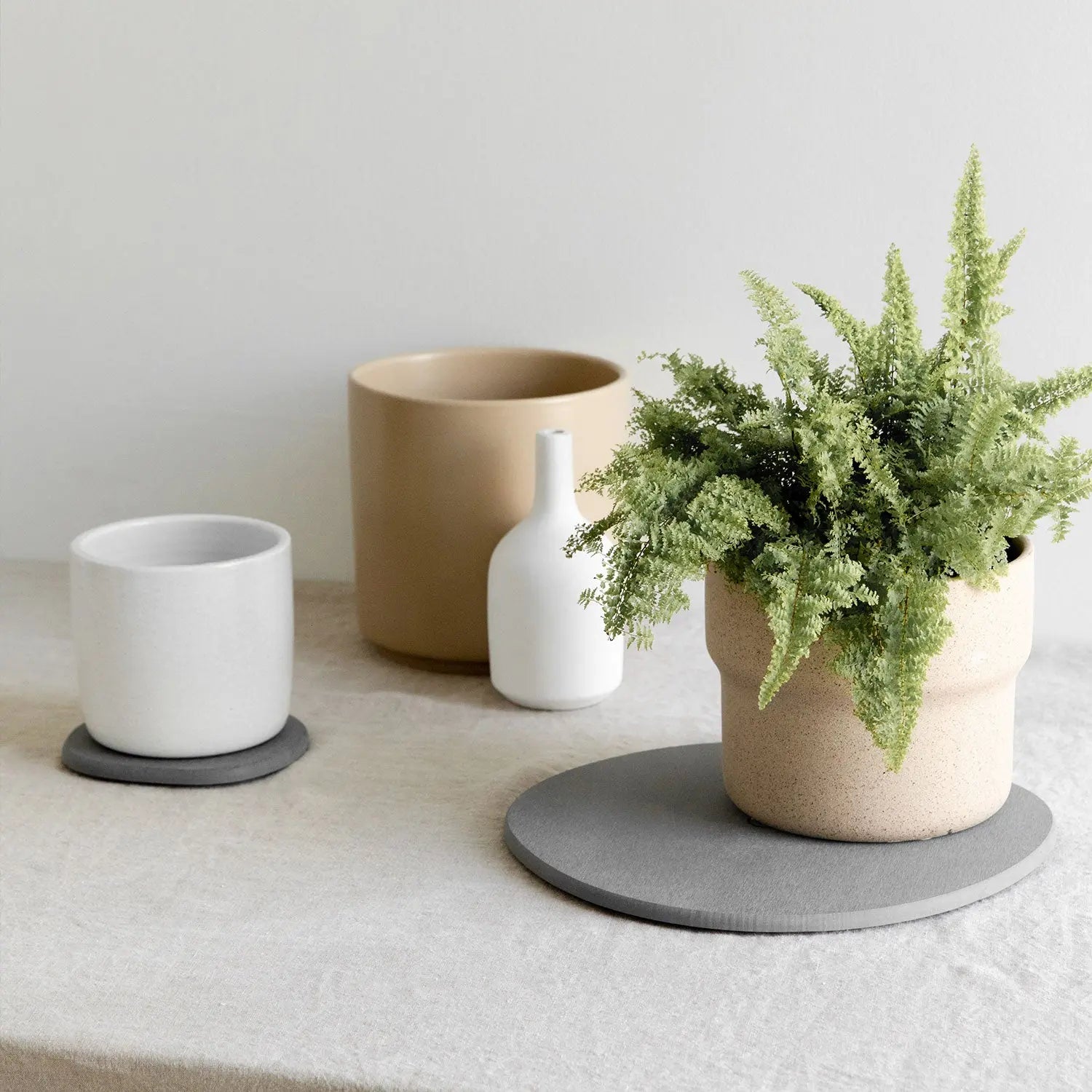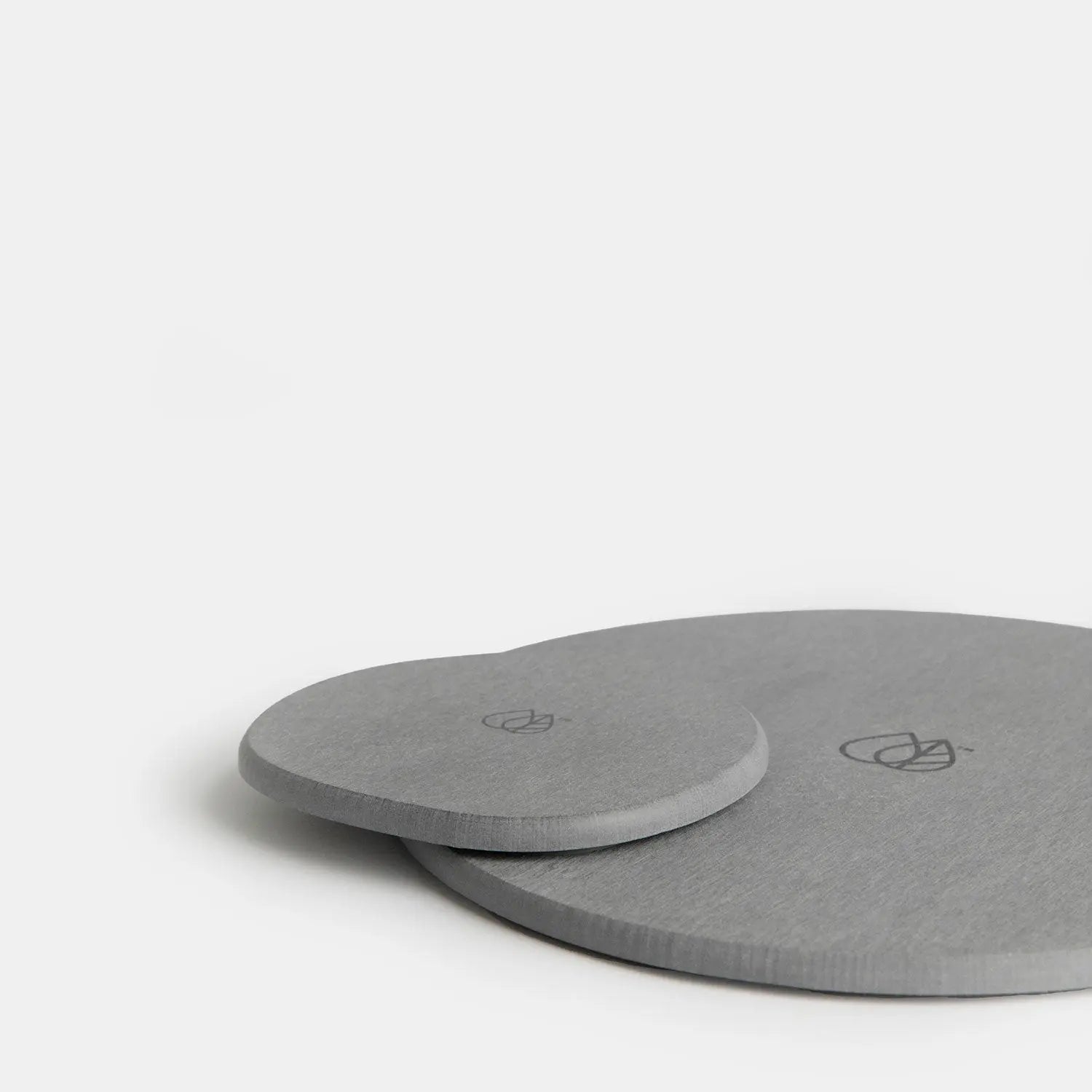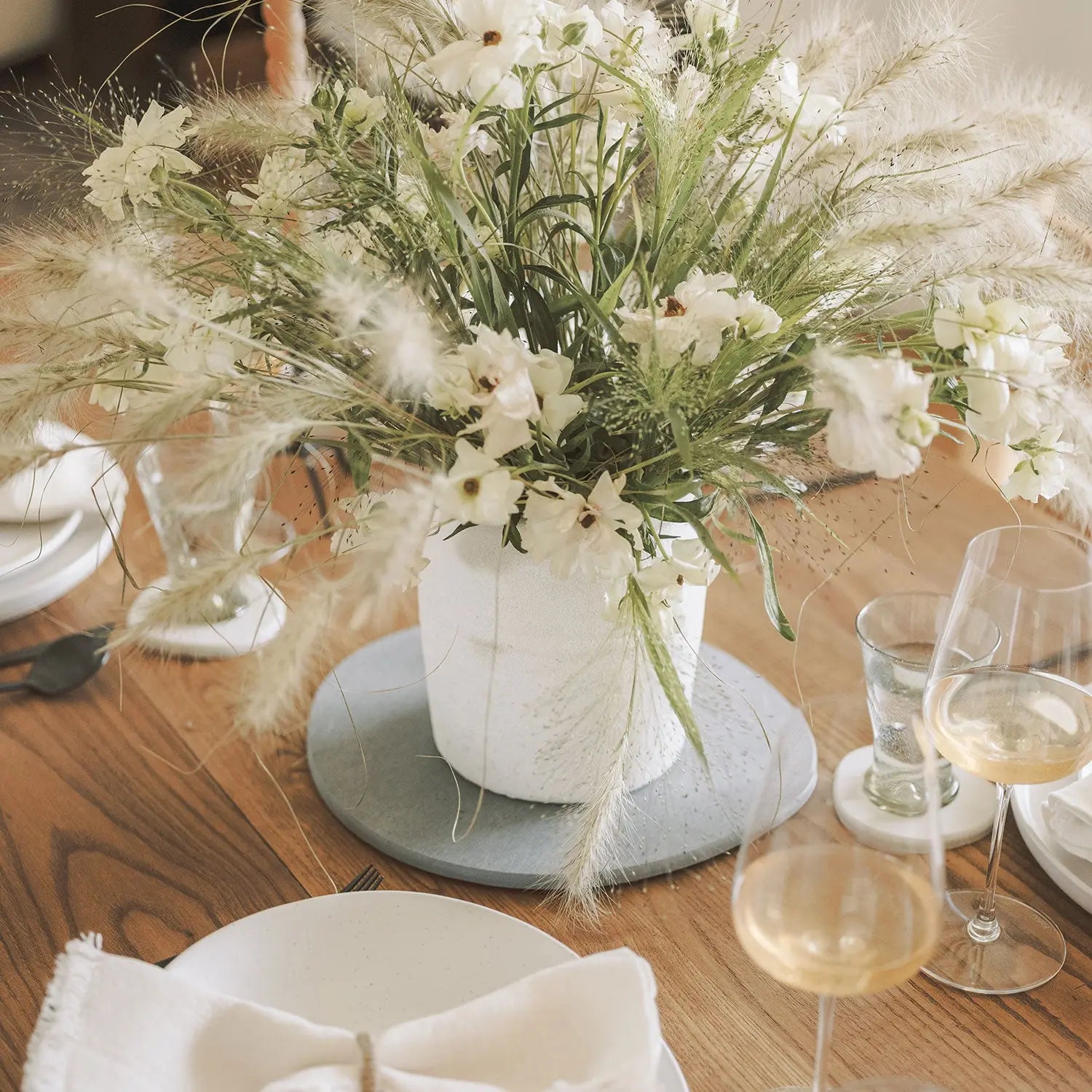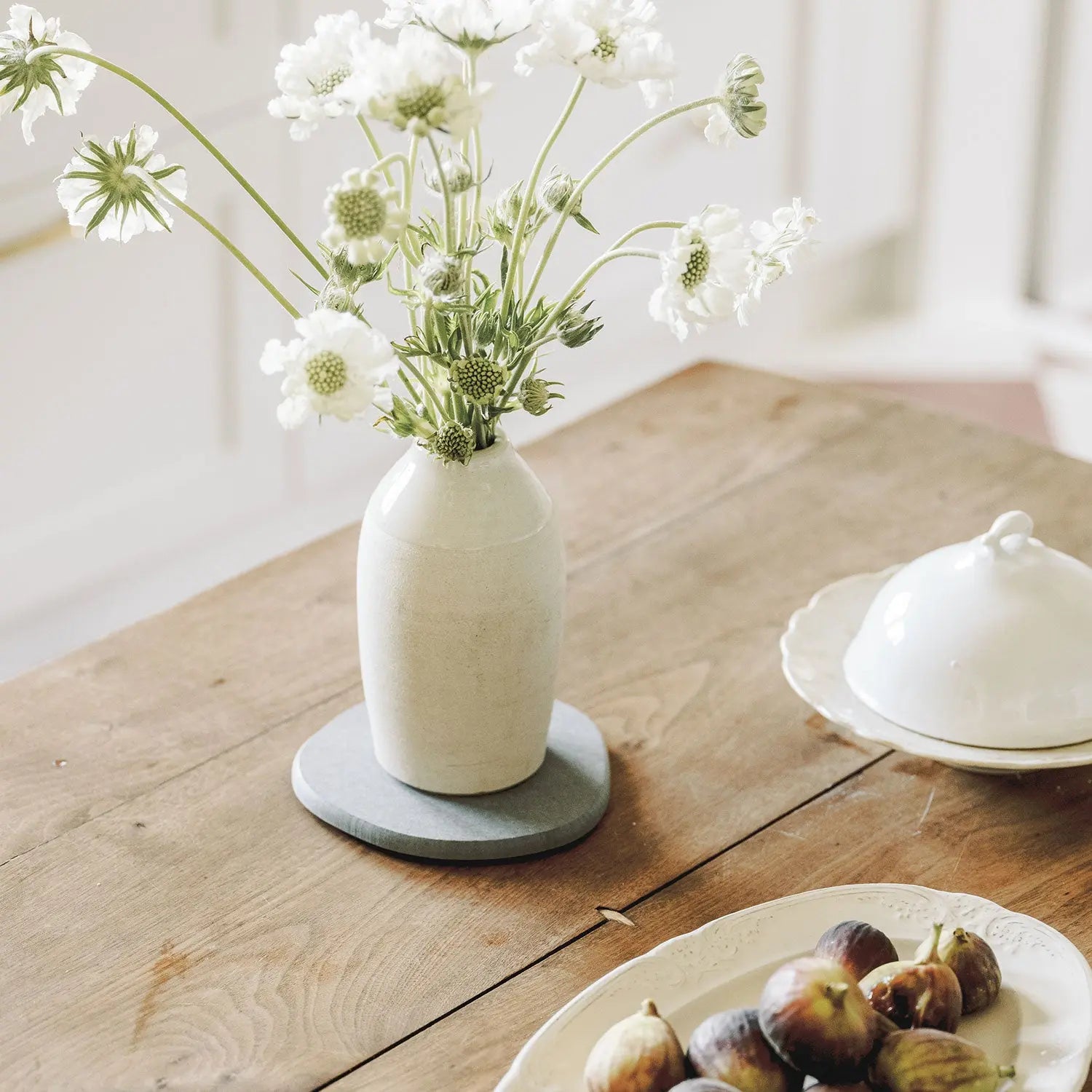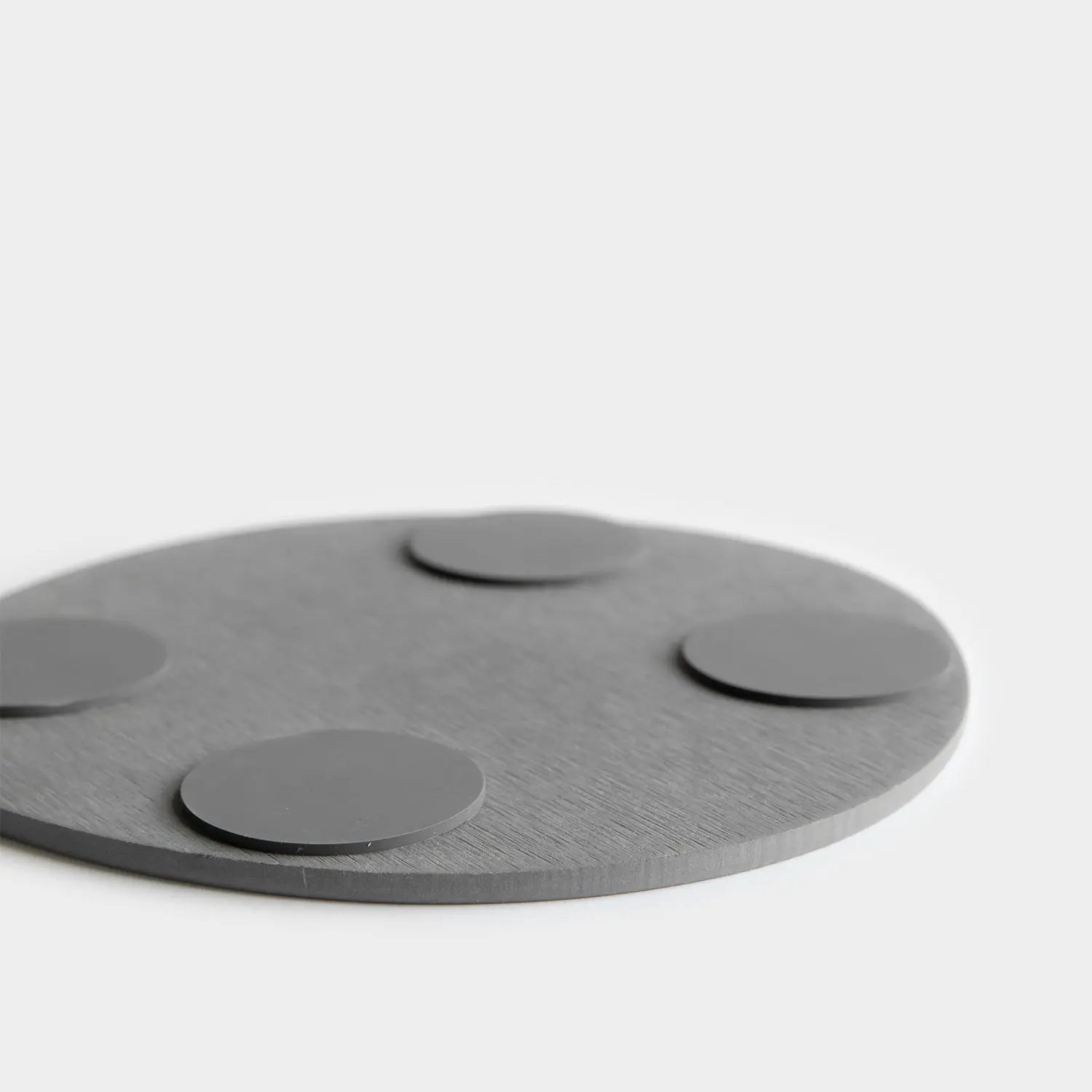 Plant Saucer - 1 Small & 1 Large
Make watering easy with our instant-drying Plant Saucers. Created with diatomaceous earth, a natural material that's designed to rapidly remove moisture, these saucers help keep your counters and floors clean and dry.

Dimensions: 5.5 inches and 11.8 inches
Includes one small and one large saucer with rubber feet to promote rapid drying
Dries instantly, thanks to Diomat® technology, our sustainable combination of diatomaceous earth and recycled paper
Natural stone feel with a nature-inspired design
Frequently Bought Together
Meet the Modern Plant Saucer

The versatile, instant-drying saucer that protects your tables and floors with style. Use it for your plants, your skincare regimen, or any space you want to keep dry in your home!
Flat Stone Bundle
Purchased two flat stone bundle for my plants since I was tired of spending money to replace the wood ones I had been using. They are great! Do exactly what I need, will be buying more. Thx you for another terrific product. These are as terrific as my dog bowls, dish pad and coasters. Love Dorai.
Dori
Love and own all your products. Your customer service is as awesome. Great company
Plant Saucer - 1 Small & 1 Large
Love the plant saucers!
I ordered the large plant saucer to use for my dog's water bowl, since the product designed for pets was too big for my needs and I have to say to for my need perfectly! I bought extra saucers for my actual pots and I love how discrete and beautiful they are!
I will definitely be buying more saucers as I get more plants for sure.
Love them!
Such a great product. I first bought two bath stones and loved them so much I went back for two more - one to give as a gift - and the plant saucers. The saucers are great for absorbing the drip that comes from my planters that are off the ground. No more unsightly tupperware or plate underneath! So far, all of my house guests ask about the bath stones and saucers and end up ordering for themselves. Beautifully packaged upon arrival and excellent quality. Happy to support this great small business!
In the event that your mat gets stained, it can be cleaned in two ways. For light stains or scuffs, use the included sand paper to gently rub off any marks. We recommend doing this in a well ventilated area. For more extreme stains, small amounts of bleach or hydrogen peroxide will do the trick. You can view our full Care and Cleaning guide here.
We offer FREE product replacements for:
Bowed or warped products within 1 year of purchasing,
Product Cracks or Molds within 90 days of purchasing,
Product Cracks or Molds over 91 days - 1 year of purchasing *Shipping paid by the customer*
50% Off Full-Price Replacement Purchase
Product Cracks or Molds after 1 year - 18 months of purchasing.
20% Off Full-Price Replacement Purchase
Product Cracks or Molds after 18 months of purchasing.
Rust-free replacement up to 1 Year after purchase.