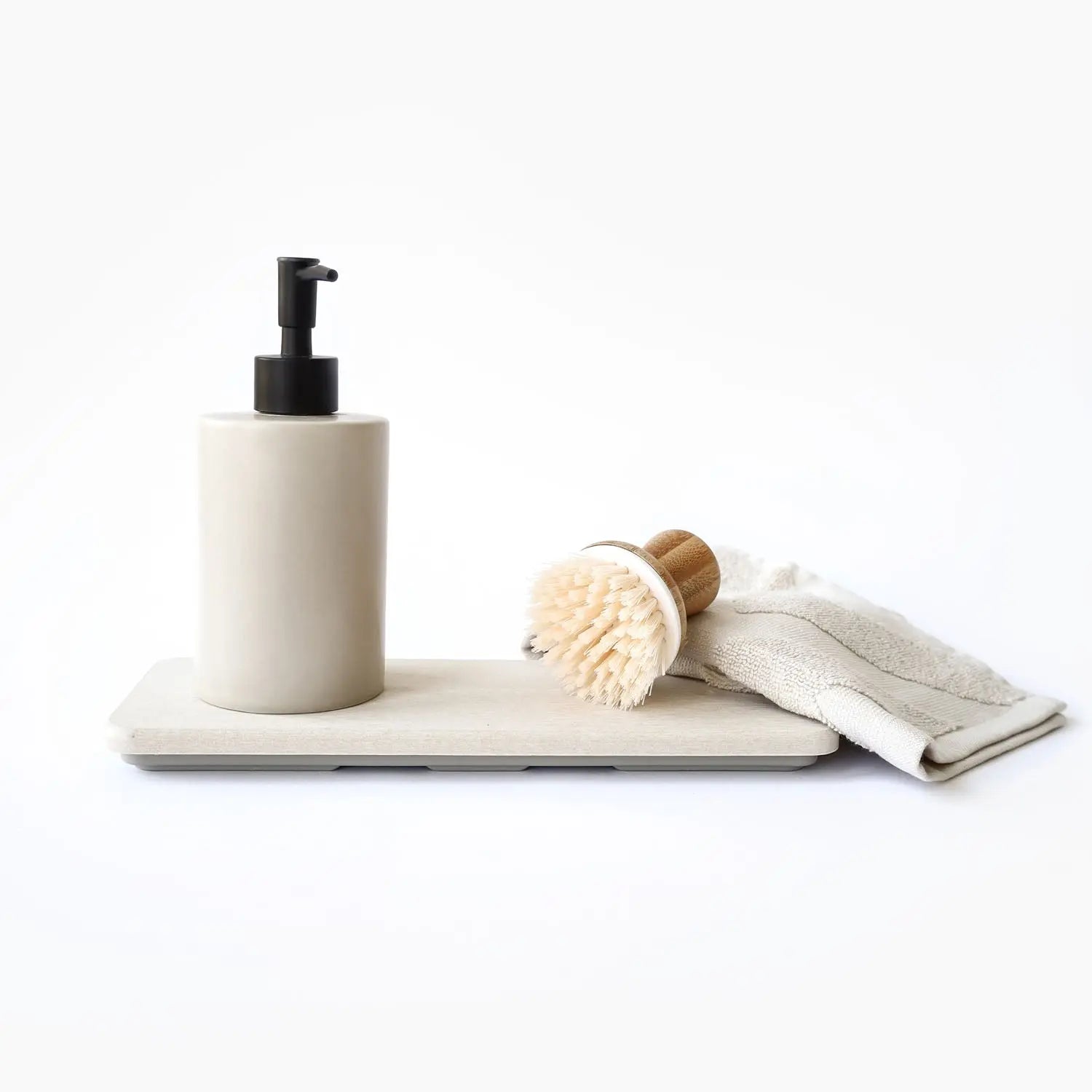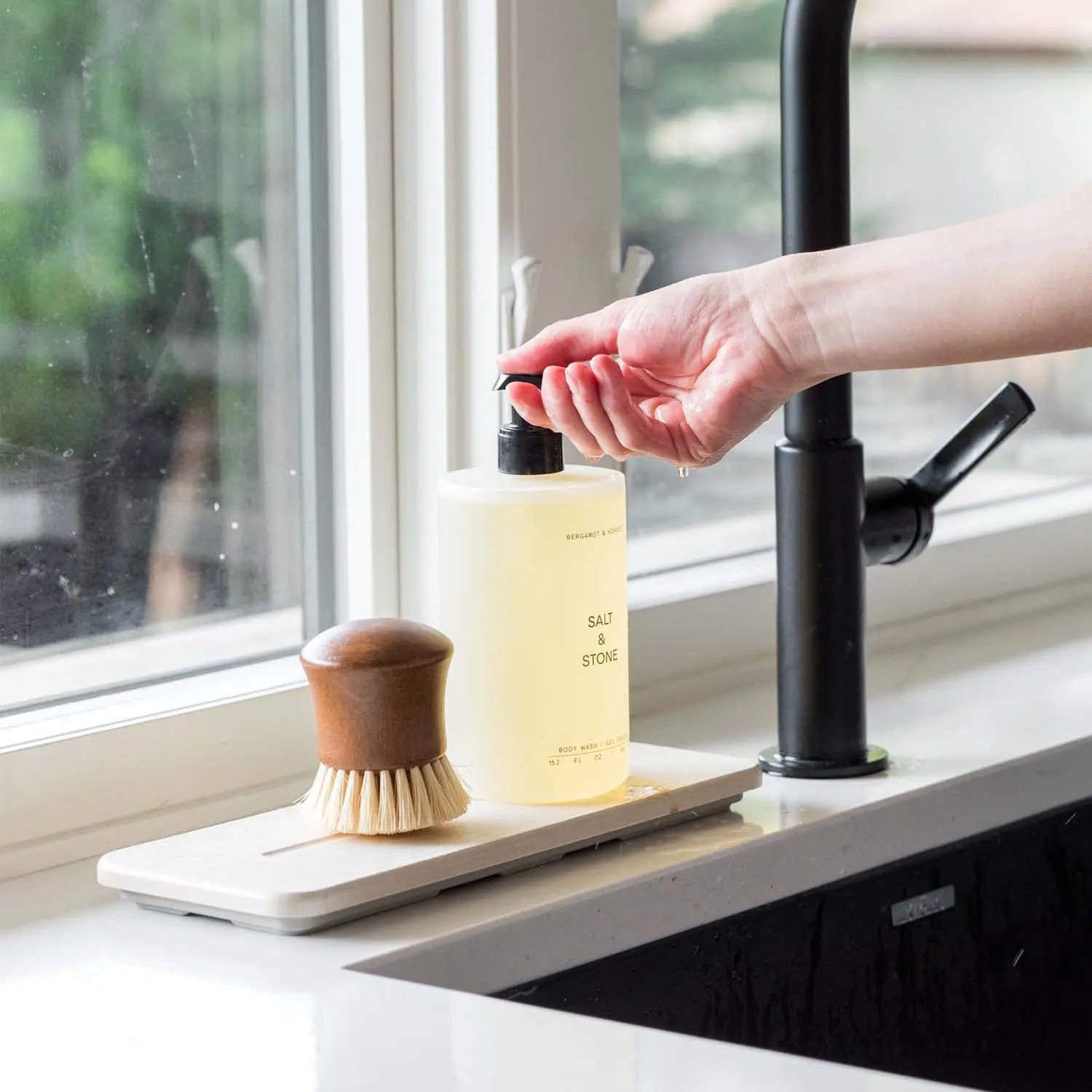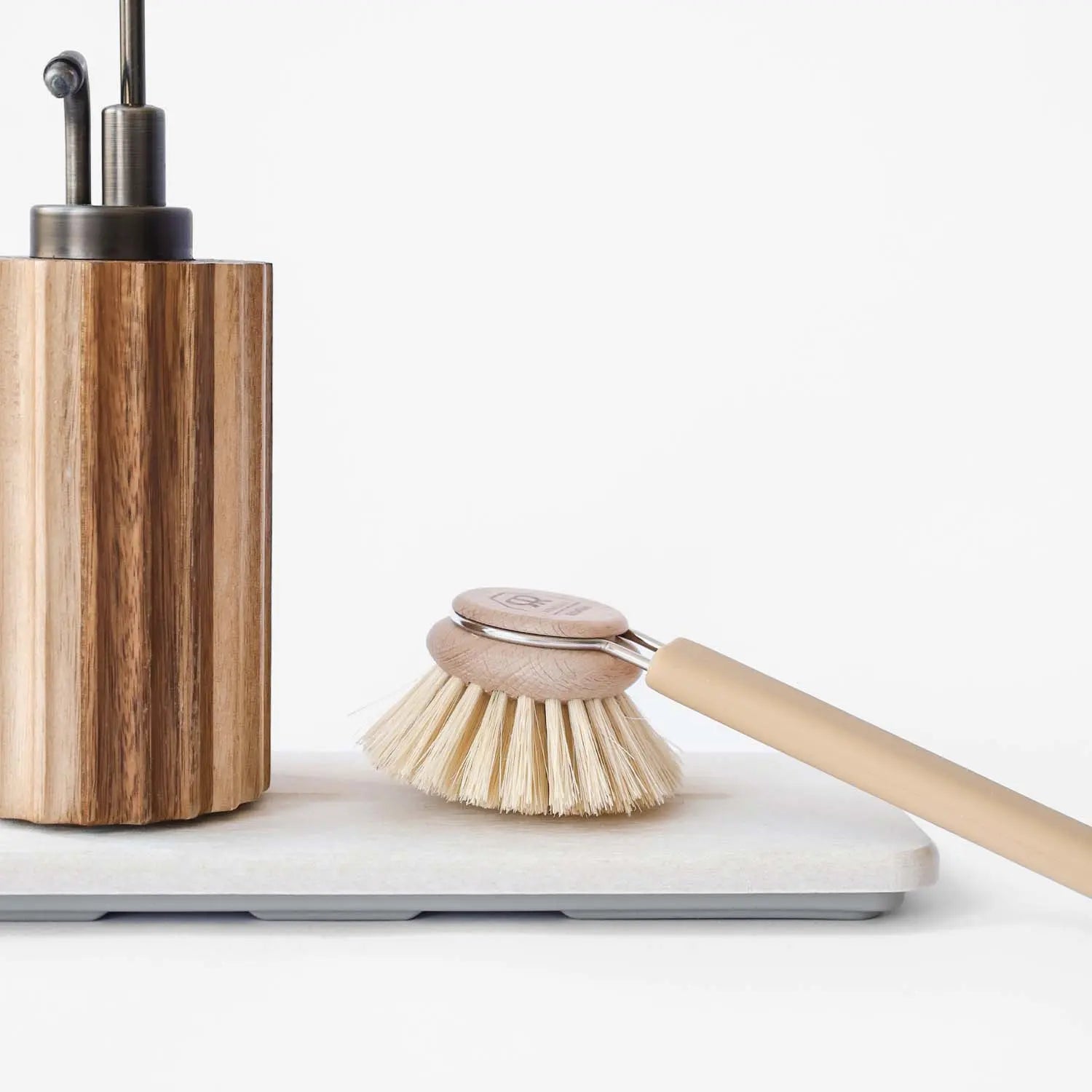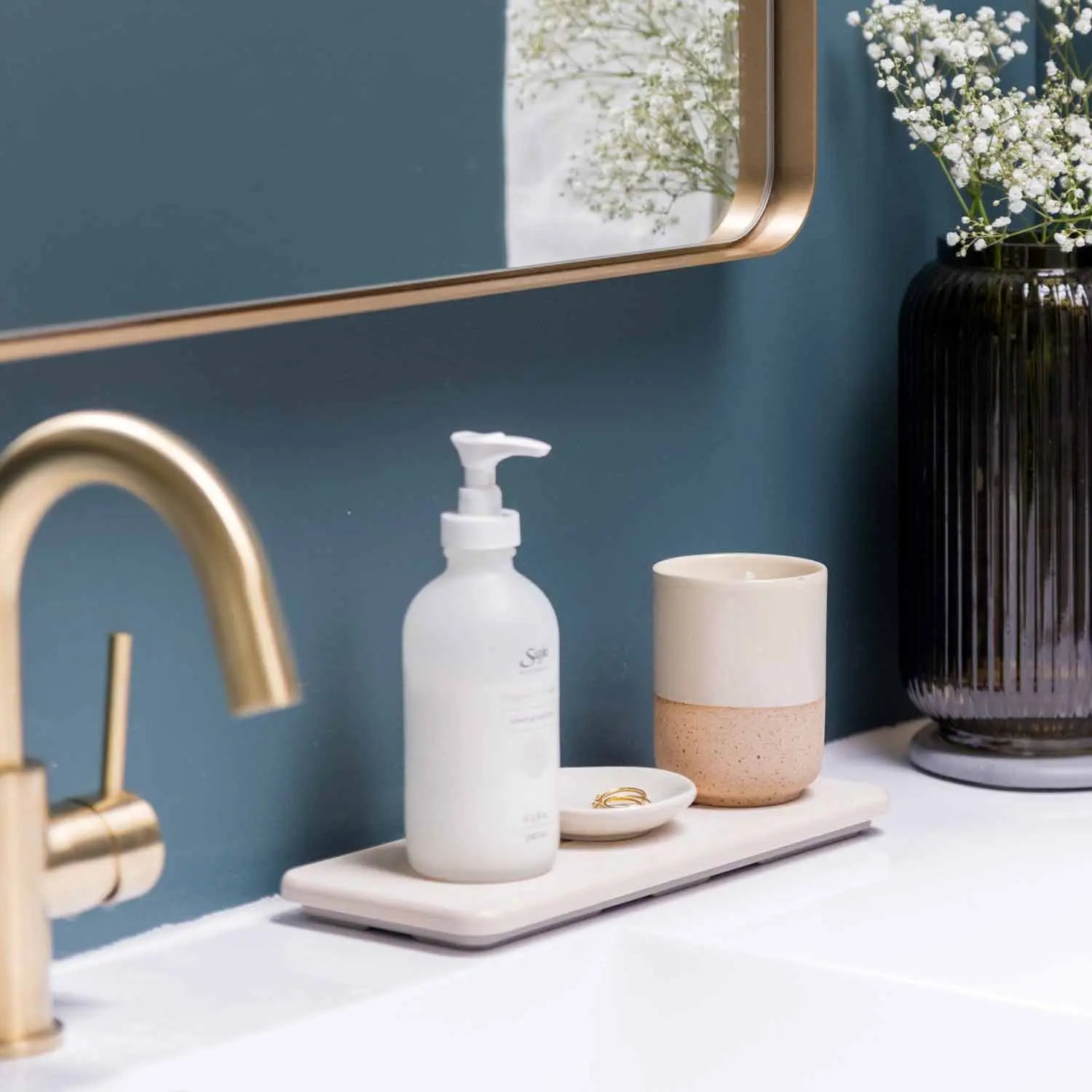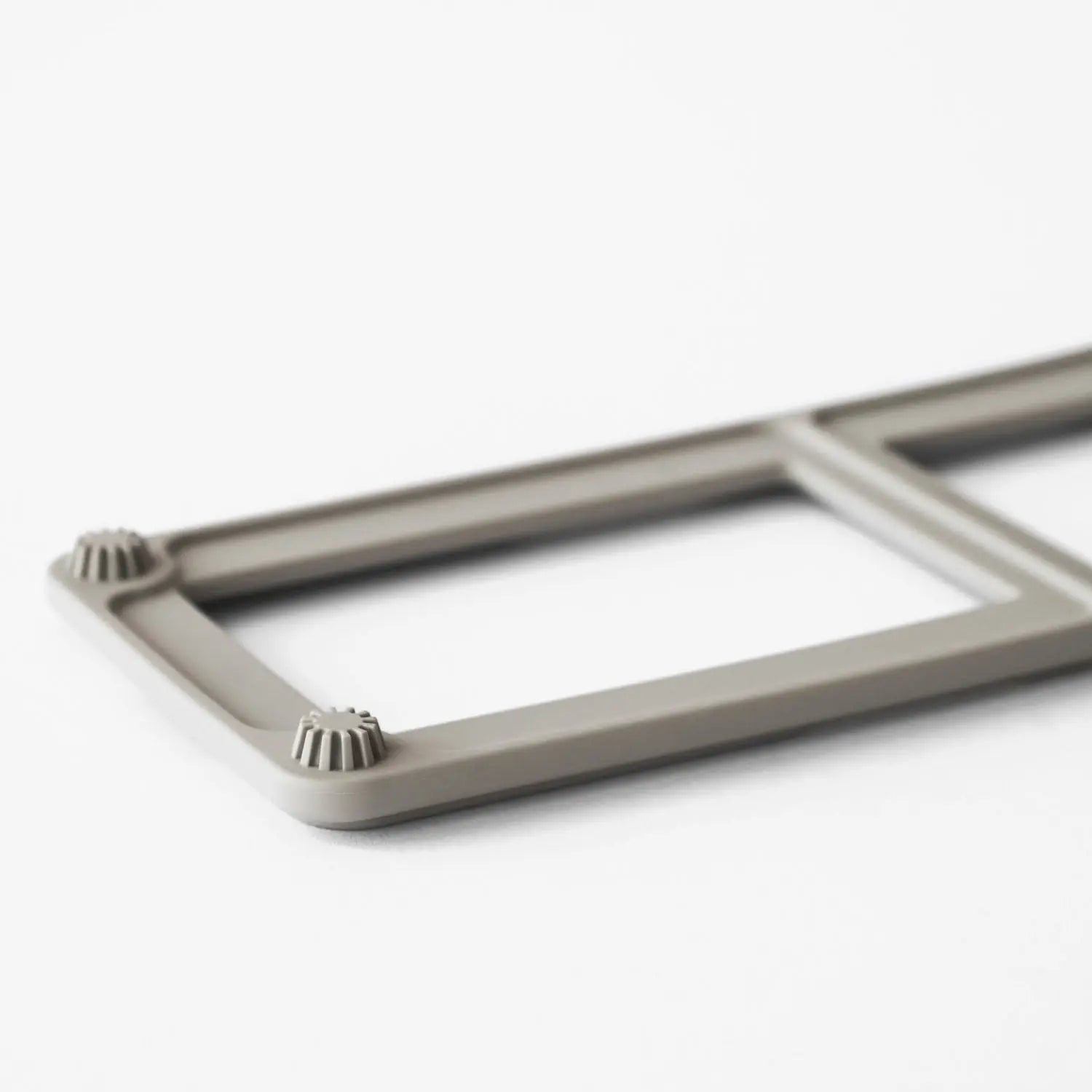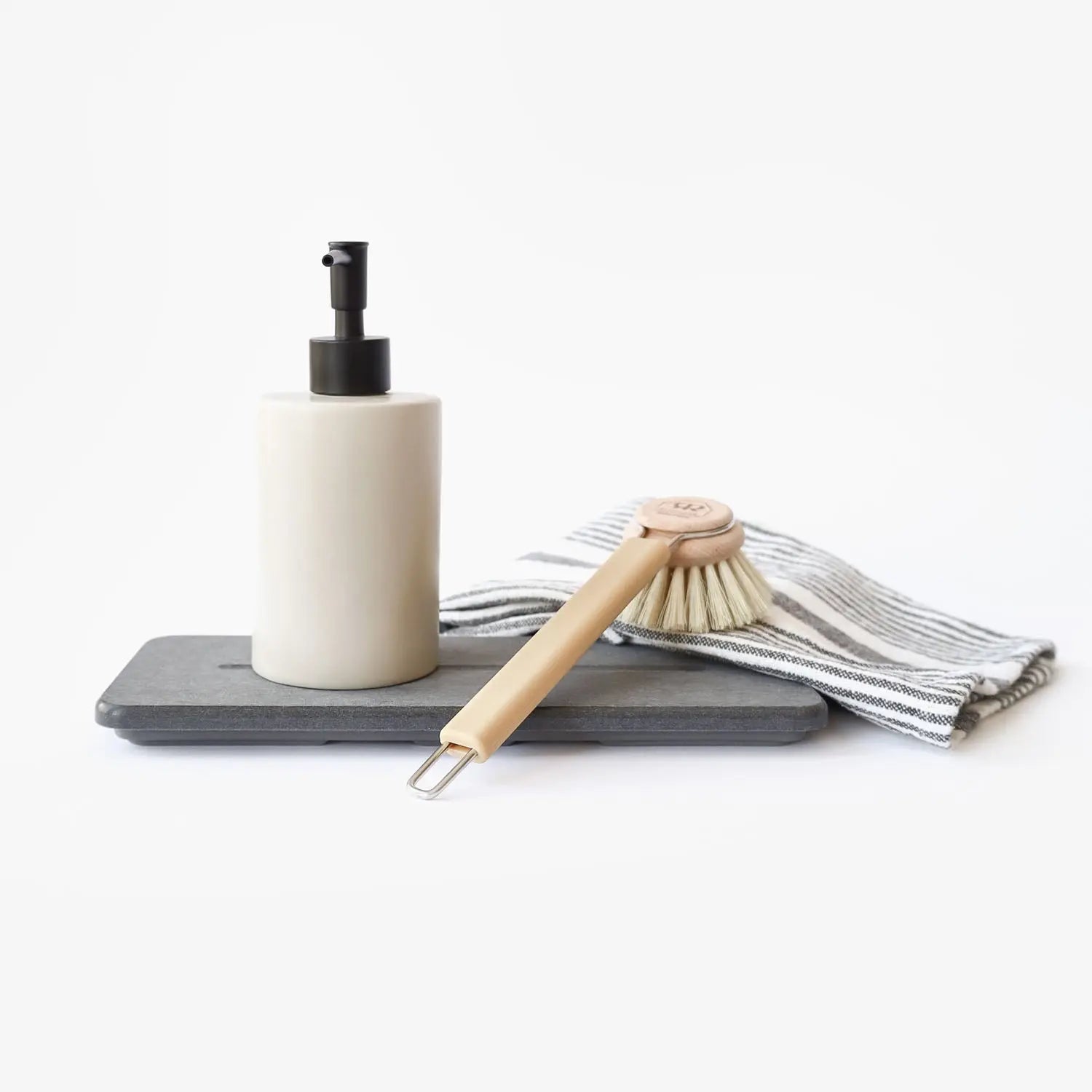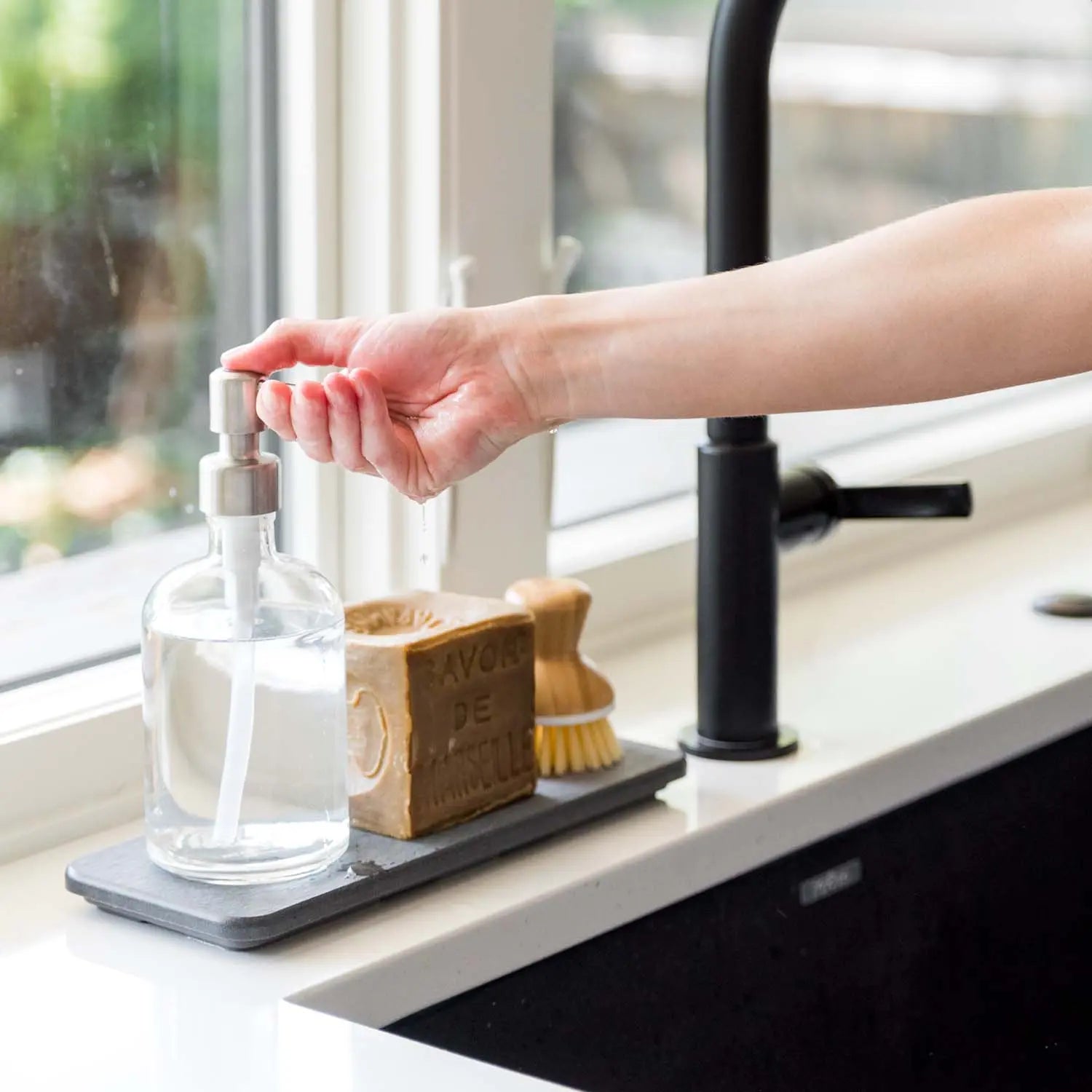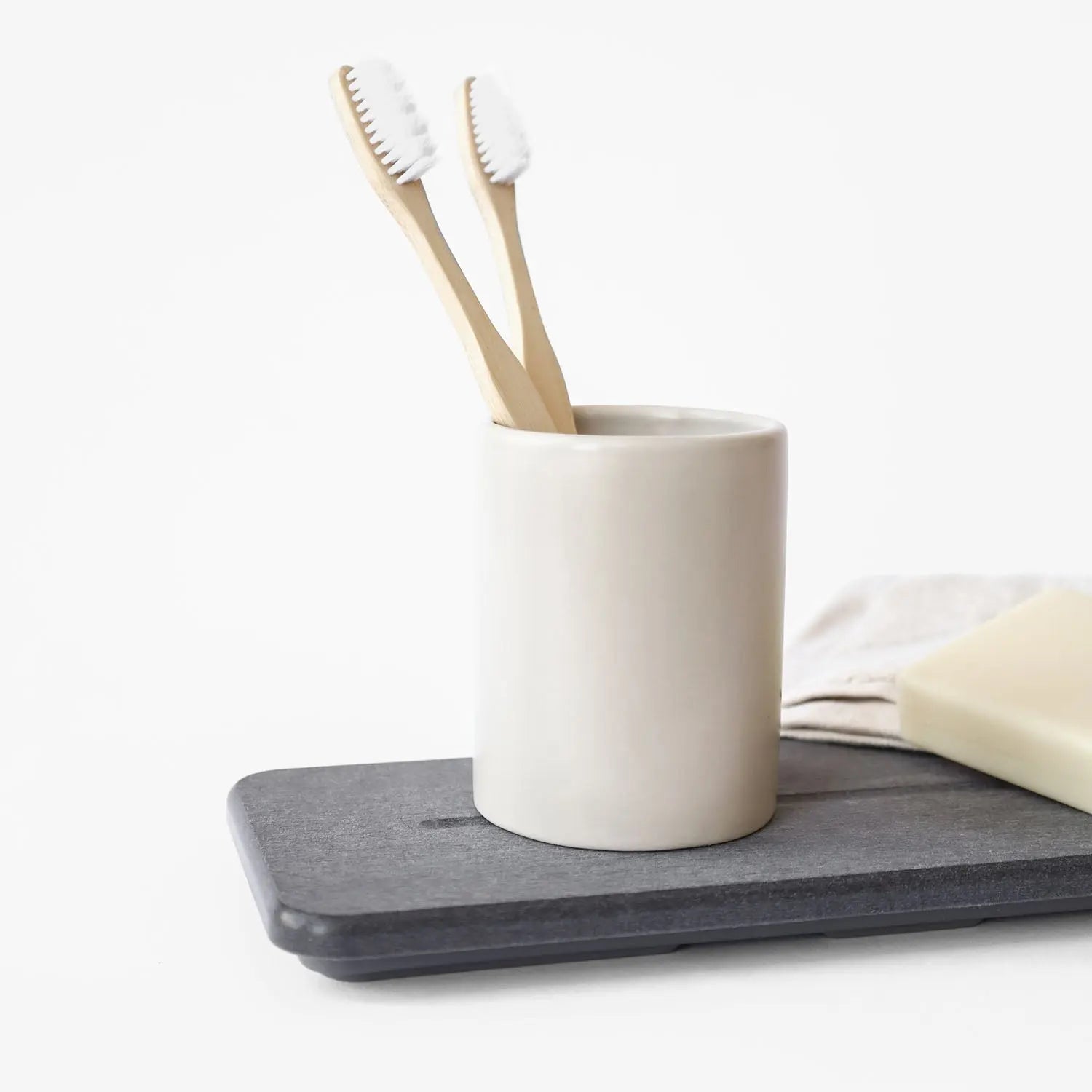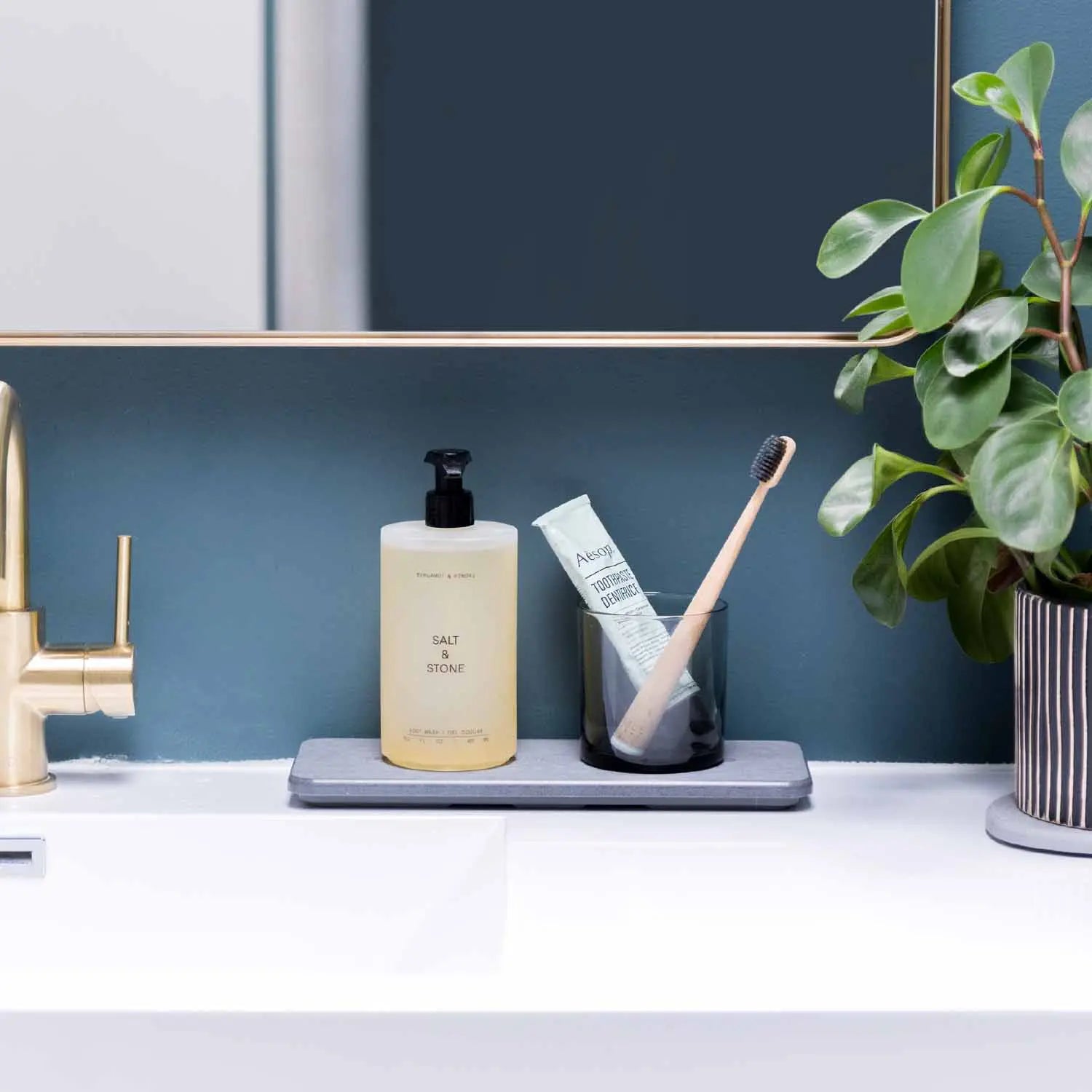 $36.00
$45.00
Sale

• Save
Sale
Popular Item - Selling Fast
Tidy up with the Stone Sink Caddy, a chic organizer for your soaps, bottles and brushes that dries instantly. Its platform is made of our rapid-drying Diomat® technology that eliminates pooling water, keeping your counters clean and reducing the chance of mold forming.

Patent Pending
Low profile, modern design
Non-slip silicone base
Elevated Diomat® platform promotes rapid drying
Helps prevent bacteria growth by eliminating the moist environment where mold thrives
Made from eco-friendly, compostable materials
Length: 11.03" Width: 4.33" Height: 0.7"
Meet the Modern Sink Caddy
Gunk, be gone! The Stone Sink Caddy eliminates soggy sink puddles on your countertops and keeps your go-to products within reach.
Another great purchase that went on sale right after I bought it.
Excellent product
I really enjoy my stone sink Caddy's. I bought both styles one for my kitchen and one for my bathroom. I like them both. They look good and work much better than what I previously had
Sleek addition to my kitchen
I love the sleek and classy design of the sink caddy. It looks great by the sink and is actually bigger than I thought, so it can hold my soap, hand lotion, and sponge. Love it.
Love it
I like the style better then the previous ones
Love it
This is perfect for a separate silverware drainer. my counter is very small and this stone absorbs all the water so it doesn't sit under it!!! Very happy!
In the event that your mat gets stained, it can be cleaned in two ways. For light stains or scuffs, use the included sand paper to gently rub off any marks. We recommend doing this in a well ventilated area. For more extreme stains, small amounts of bleach or hydrogen peroxide will do the trick. You can view our full Care and Cleaning guide here.
We offer FREE product replacements for:
Bowed or warped products within 1 year of purchasing,
Product Cracks or Molds within 90 days of purchasing,
Product Cracks or Molds over 91 days - 1 year of purchasing *Shipping paid by the customer*
50% Off Full-Price Replacement Purchase
Product Cracks or Molds after 1 year - 18 months of purchasing.
20% Off Full-Price Replacement Purchase
Product Cracks or Molds after 18 months of purchasing.
Rust-free replacement up to 1 Year after purchase.