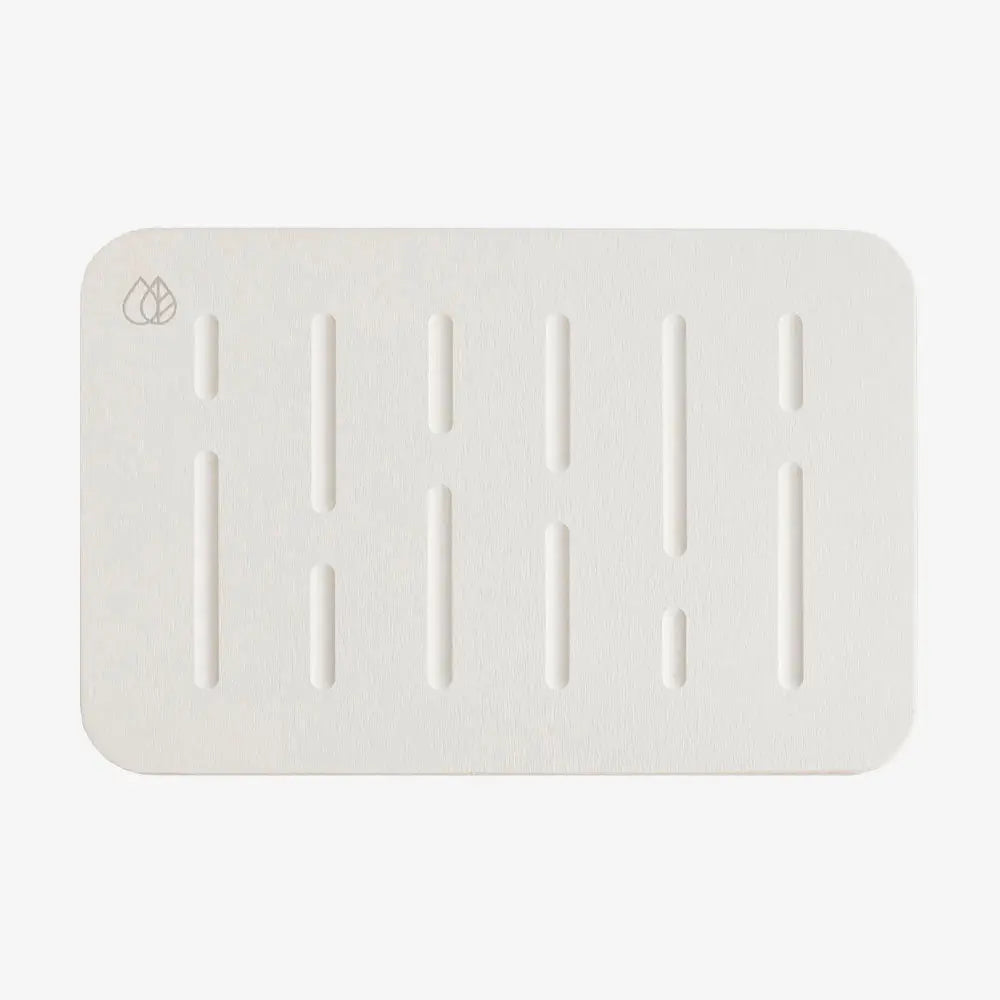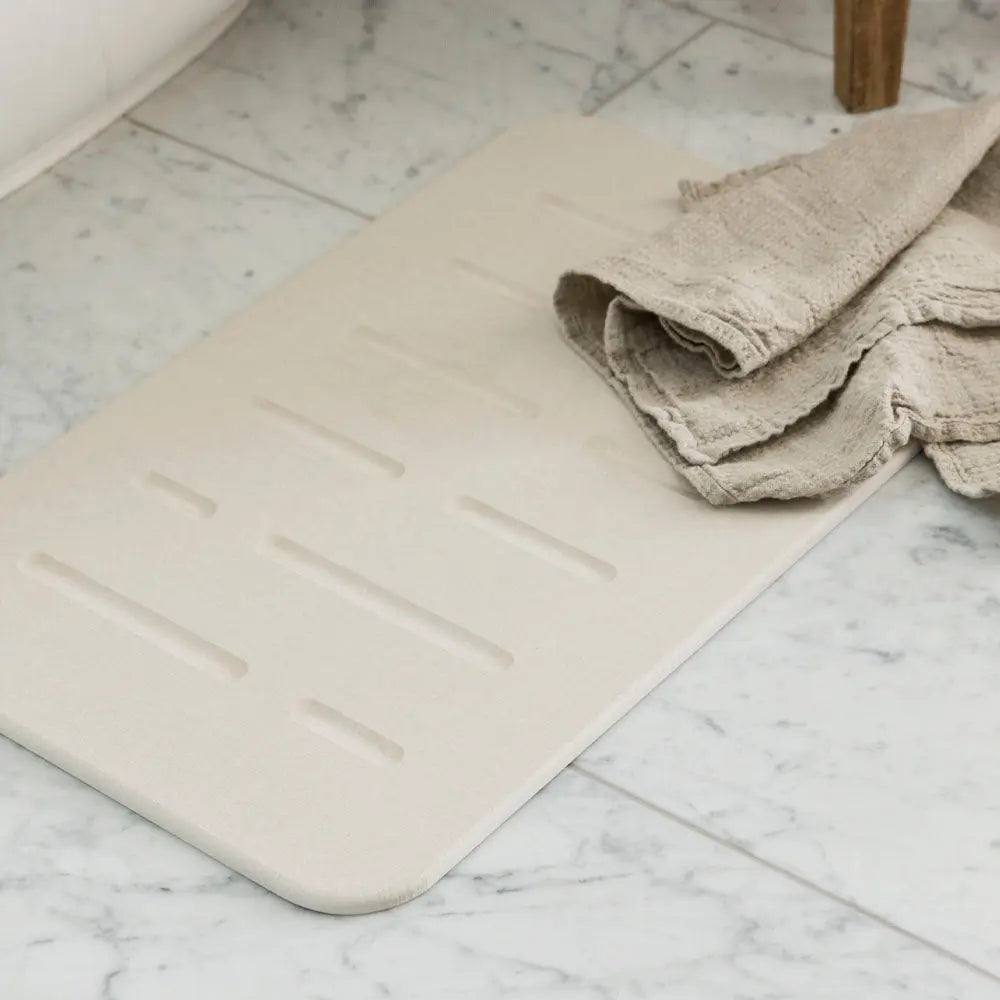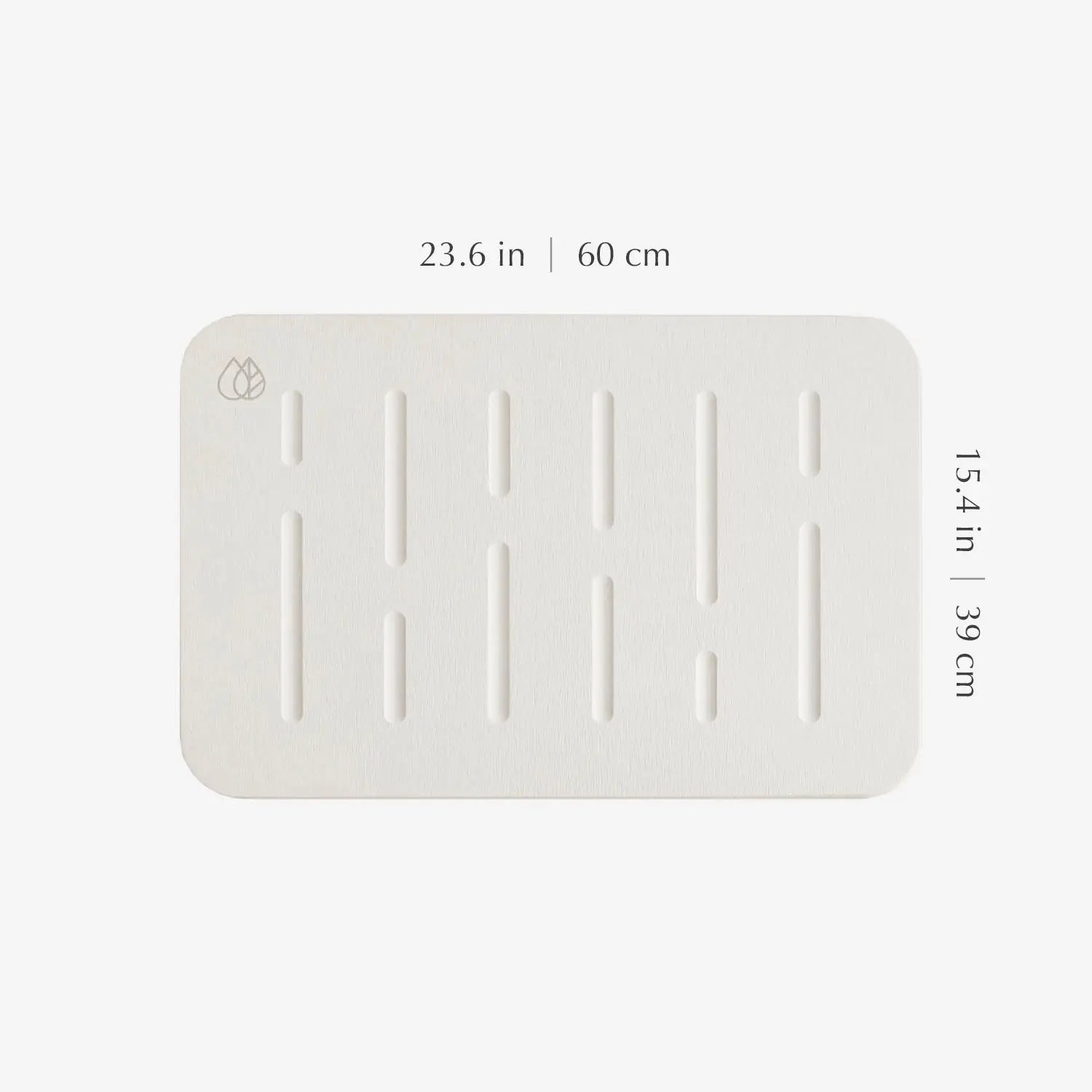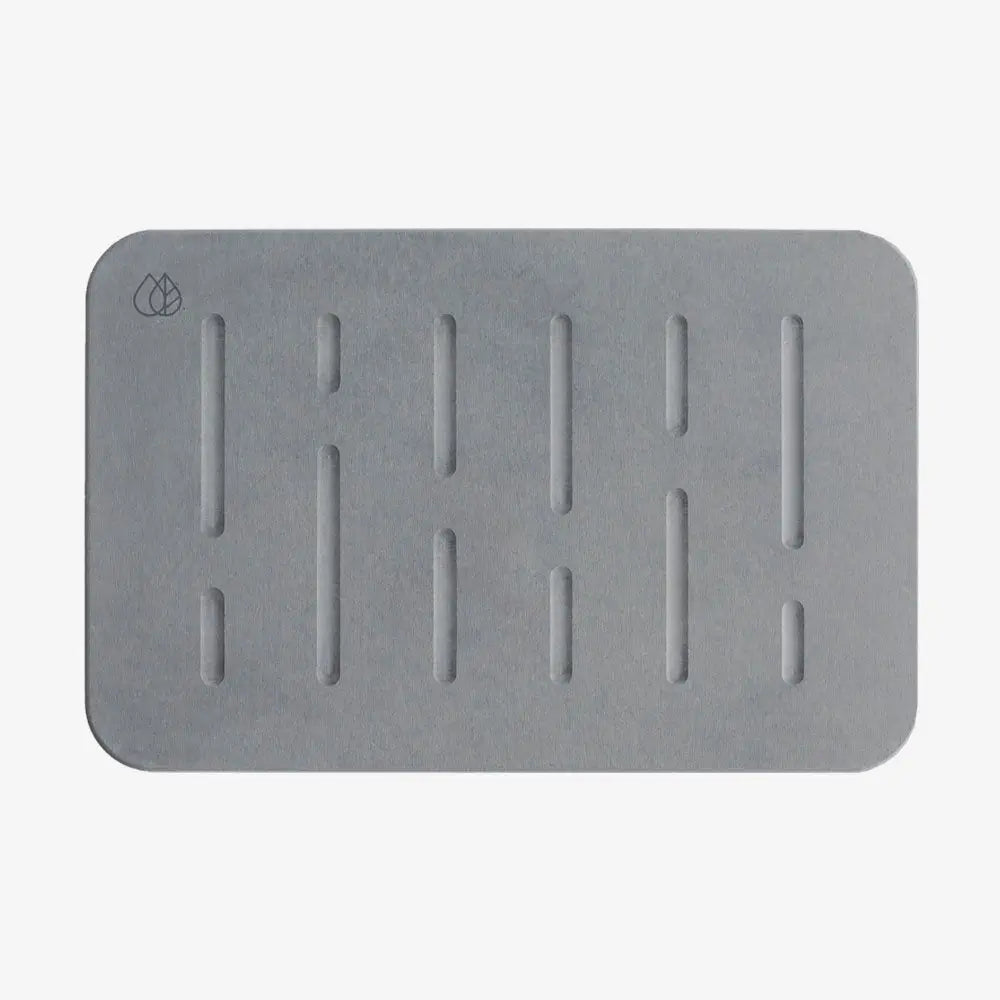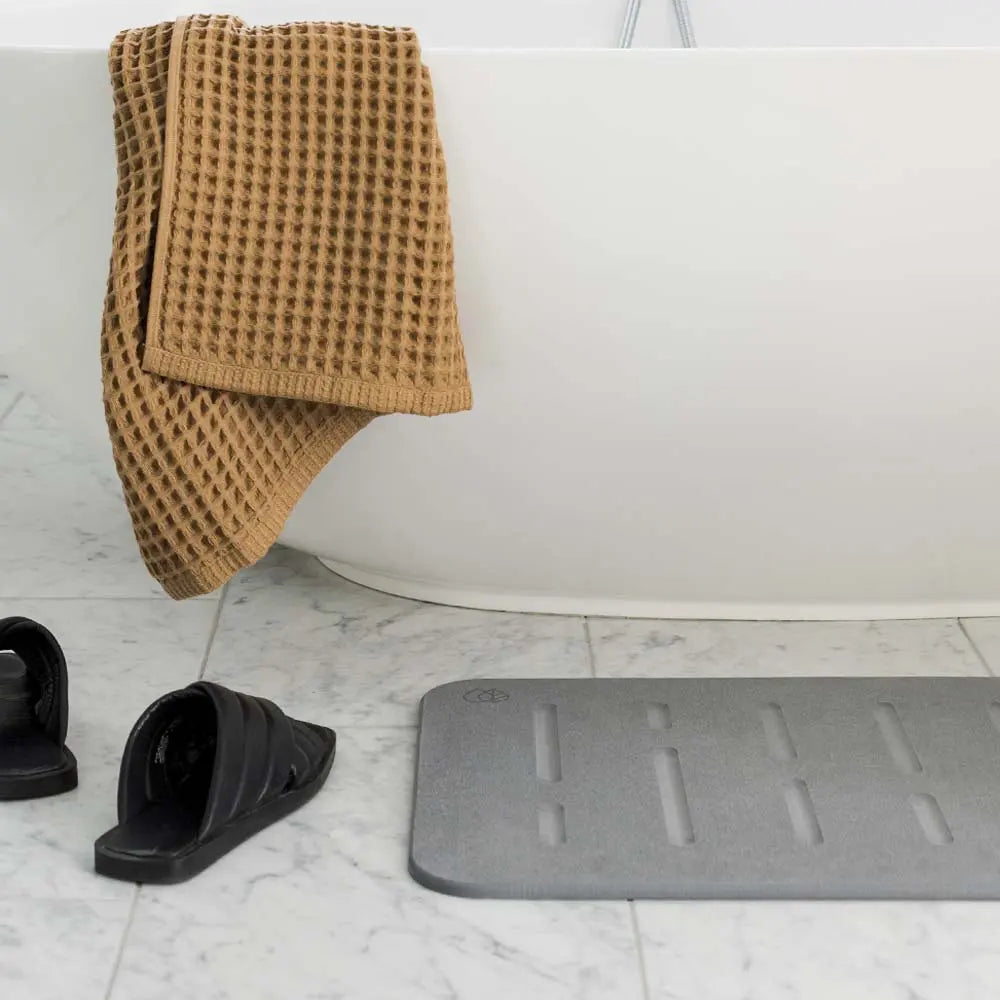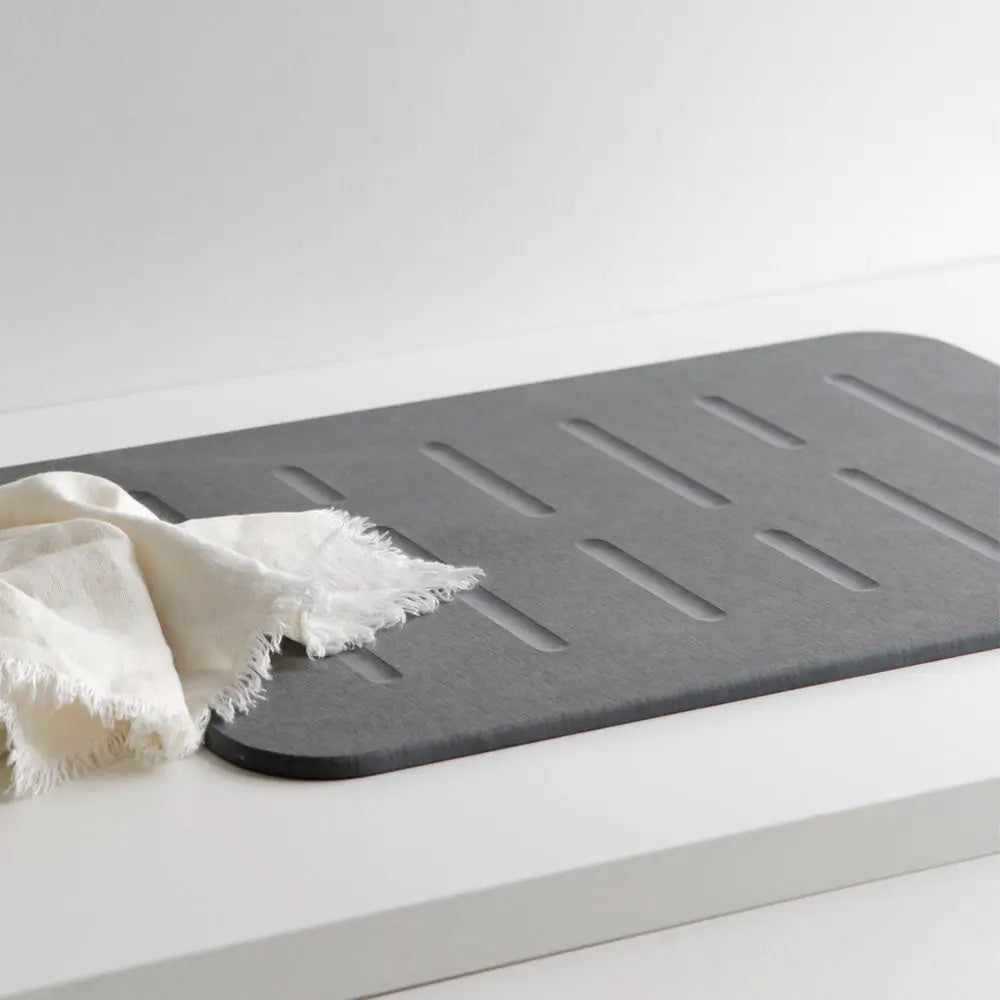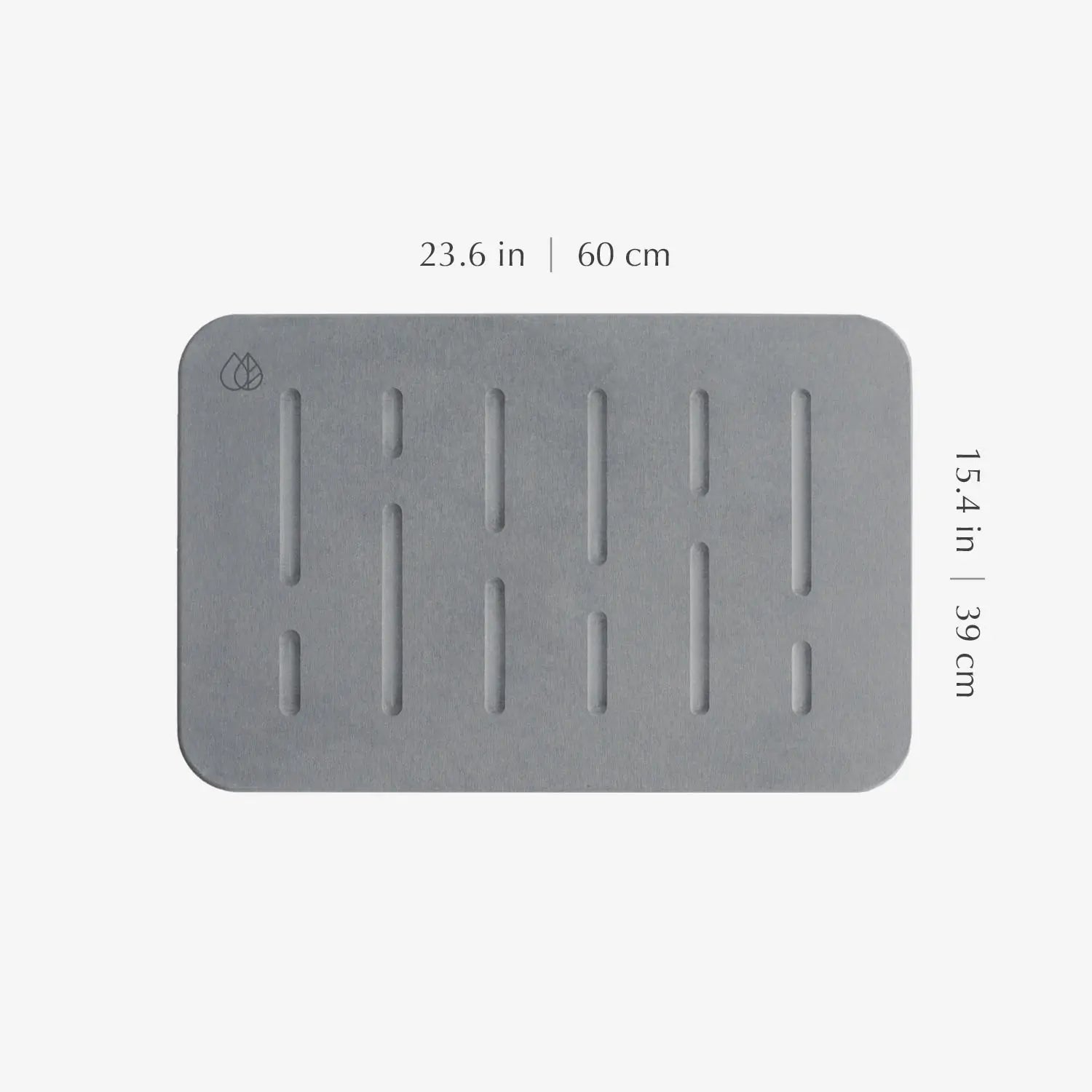 Our chic bath mat dries instantly under your feet! Created with diatomaceous earth, the ceramic-like material feels like a natural stone. Unlike traditional bath mats that absorb moisture and generate bacteria, the Bath Stone™ Mat is designed to instantly remove water, actually helping prevent mold.

Includes 1 Bath Stone™ mat with a rubberized bottom pad to prevent slipping and allows 360-degree drying.

Dimensions: 23.6 in (length) x 15.4 in (width) x .4 in (tall)
Evaporates in seconds, keeping your feet and your floor dry
Helps prevent bacteria growth by eliminating the moist environment where mold thrives
Anti-slip design with a rubberized bottom pad
Natural stone feel that adjusts to the room's temperature
Sustainable material made from compressed diatomaceous earth and recycled paper
Length: 23.6" Width: 15.4" Height: 0.4"
Frequently Bought Together
Why Get a Bath Stone?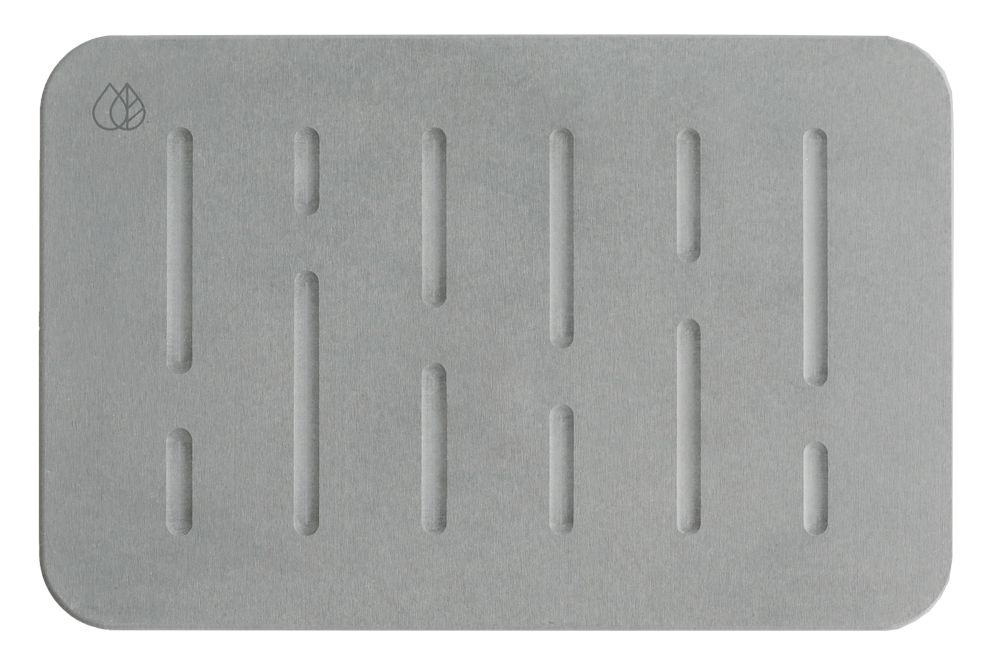 NON-TOXIC
Made with eco-friendly, compostable materials.
NATURAL FEEL
Has a natural stone feel that stays at room temperature.
DRIES INSTANTLY
Our stone holds up to 150% of its weight in moisture.
NON-SLIP
The stone comes with a non-slip rubberized bottom pad.
DORAI
BATH STONES
TRADITIONAL
BATH RUGS
DRIES INSTANTLY
Does the bath mat dry instantly to prevent mold and mildew?
SUSTAINABLE
Is the bath mat made of sustainable materials that are eco-friendly and compostable?
MODERN DESIGN
Does the bath mat enhance your overall home design and fit with your aesthetic?
NON-SLIP
Is the bath mat able to further the safety in your home and prevent slipping?
Meet the Modern Bath Mat
Say goodbye to soggy bath mats forever with the Bath Stone, an instant-drying bath mat that feels like natural stone and helps prevent mildew.
Want another one.
My husband really likes it, which says a lot. He says he wants to get another, but then I told him the price and now he is hesitant. I got the dish and bath matts both while they were on sale.
We might be forced to try the quality of another brand. But in my research this is the best quality as far as brands go, so I know the money was for quality.
Worth every penny!
We purchased our first stone over a year ago after a glowing review from a client. The first time we used it, my husband and I were amazed- our children were even MORE amazed "its like magic!"
We noticed the stone wasn't absorbing as well after a while, I reached out to customer service and got excellent feedback and was able to get a replacement.
The product is amazing. Customer service is top notch. This product is worth every penny!!
Bathmat
This mat is like nothing you've experienced. No more soggy mats. Feels good under the feet and has a nice smell to it. I've also purchased the pads%2C dish and dish rack. Perfect
Wonderful product
Totally works! I love not having to sop up water on the ground after the shower. Its an elegant design and looks so streamlined on my bathroom floor.
Love it so far!
Beautiful minimalist and works perfect as a drying mat in my kitchen counter
In the event that your mat gets stained, it can be cleaned in two ways. For light stains or scuffs, use the included sand paper to gently rub off any marks. We recommend doing this in a well ventilated area. For more extreme stains, small amounts of bleach or hydrogen peroxide will do the trick. You can view our full Care and Cleaning guide here.
We're glad you asked, we hope this is the last bath mat you ever need to buy. Dorai Bath Stones are meant to be durable, but on rare occasions, they can break with enough force or weight. To prevent this we advise always having the foam pad in place between the floor and the mat.
This is to be placed under your Dorai Bath Stone to provide a non-slip base, and to help disperse the weight evenly when stepping on the mat. Place it evenly between the floor and your Bath Stone.
We offer FREE product replacements for:
Bowed or warped products within 1 year of purchasing,
Product Cracks or Molds within 90 days of purchasing,
Product Cracks or Molds over 91 days - 1 year of purchasing *Shipping paid by the customer*
50% Off Full-Price Replacement Purchase
Product Cracks or Molds after 1 year - 18 months of purchasing.
20% Off Full-Price Replacement Purchase
Product Cracks or Molds after 18 months of purchasing.
Rust-free replacement up to 1 Year after purchase.