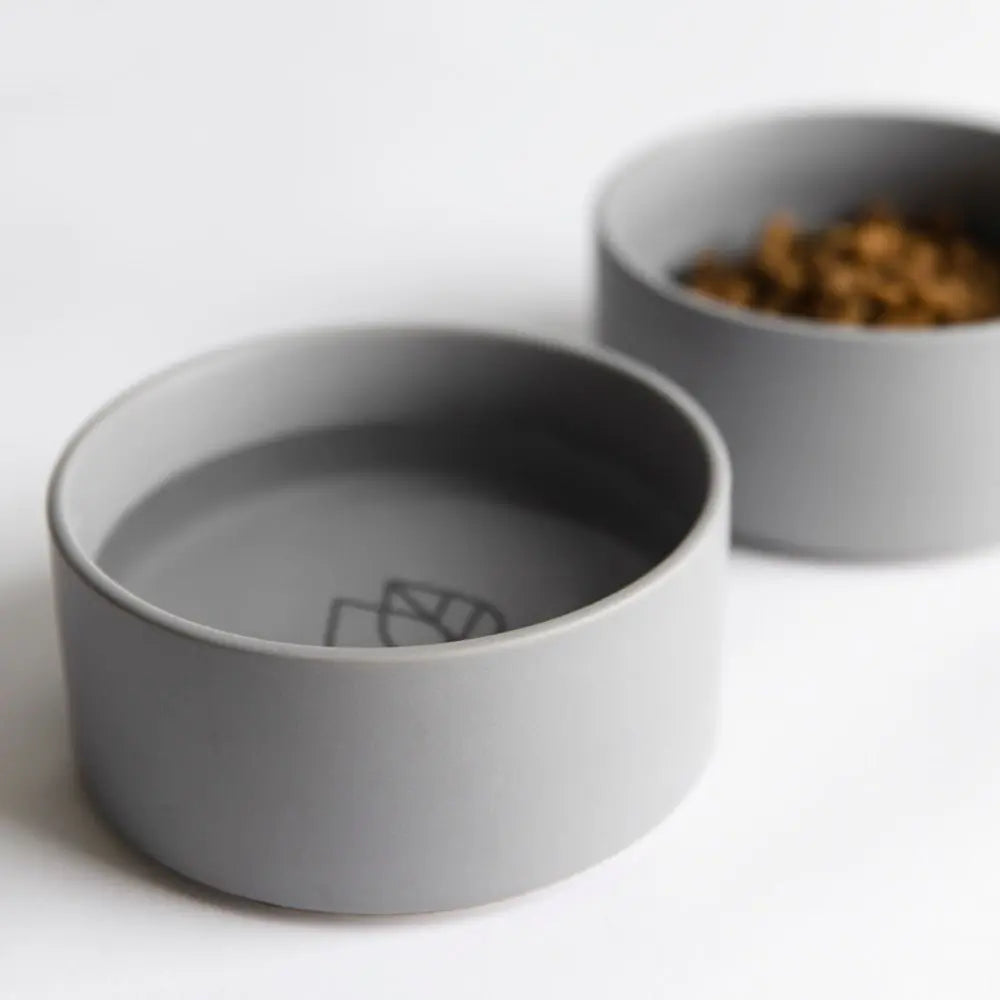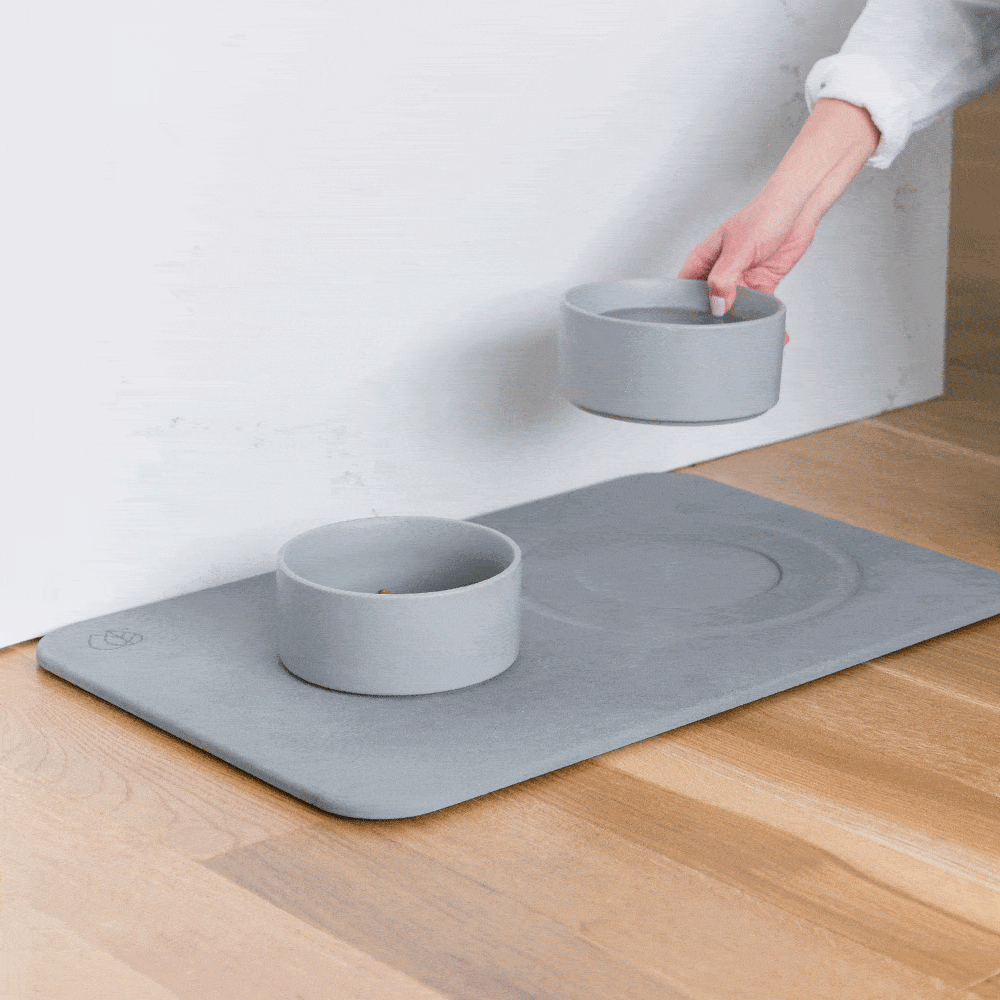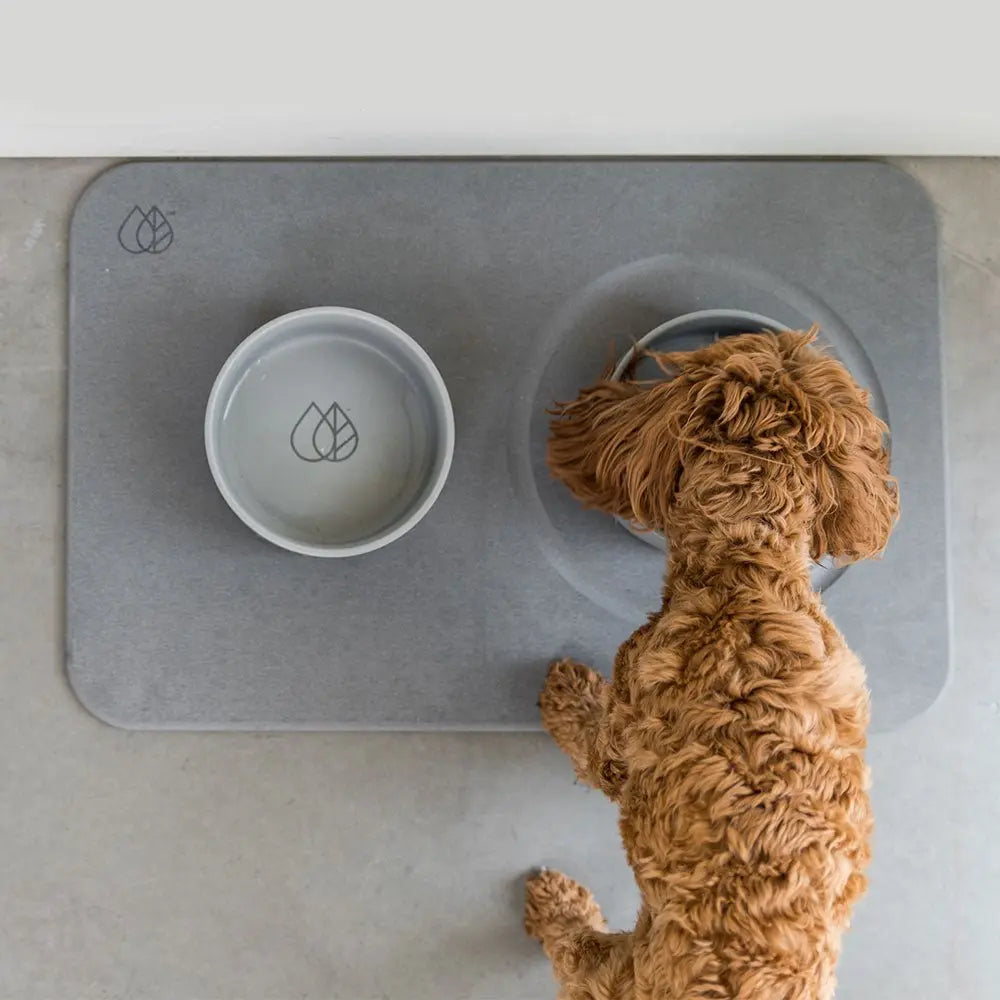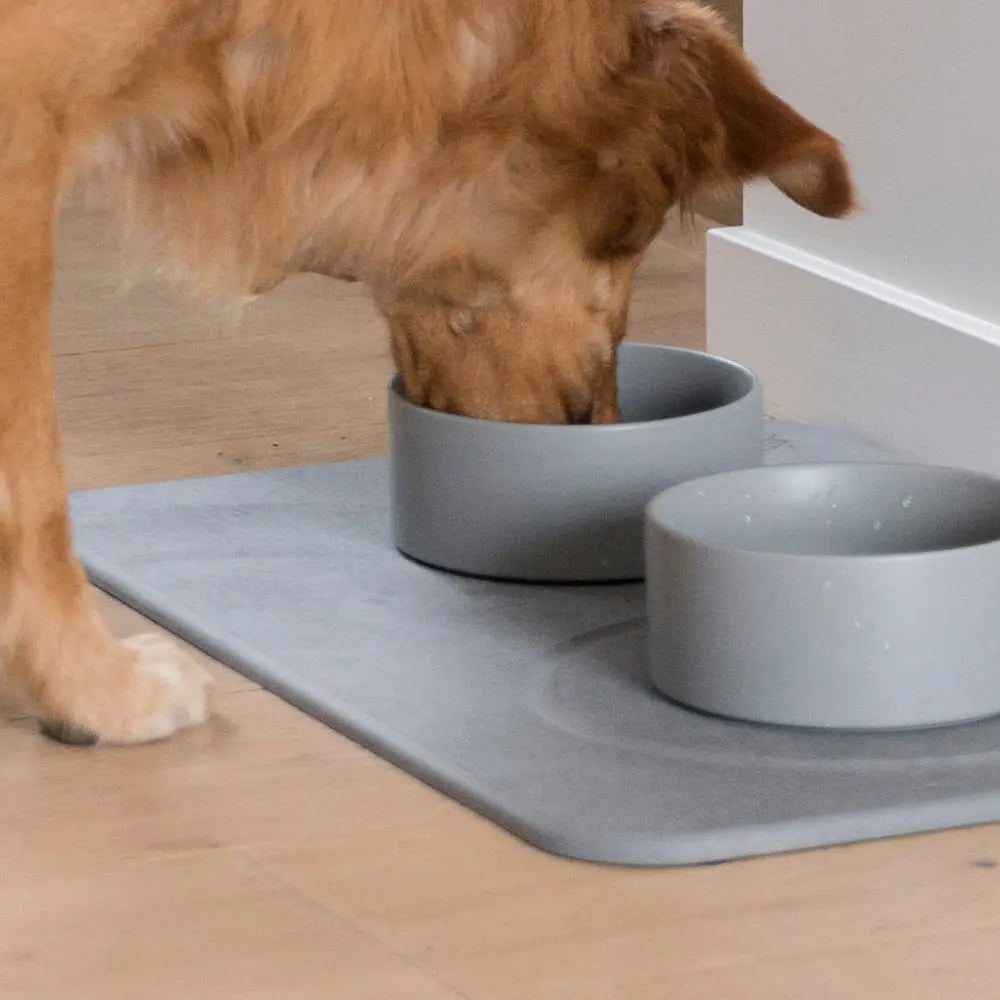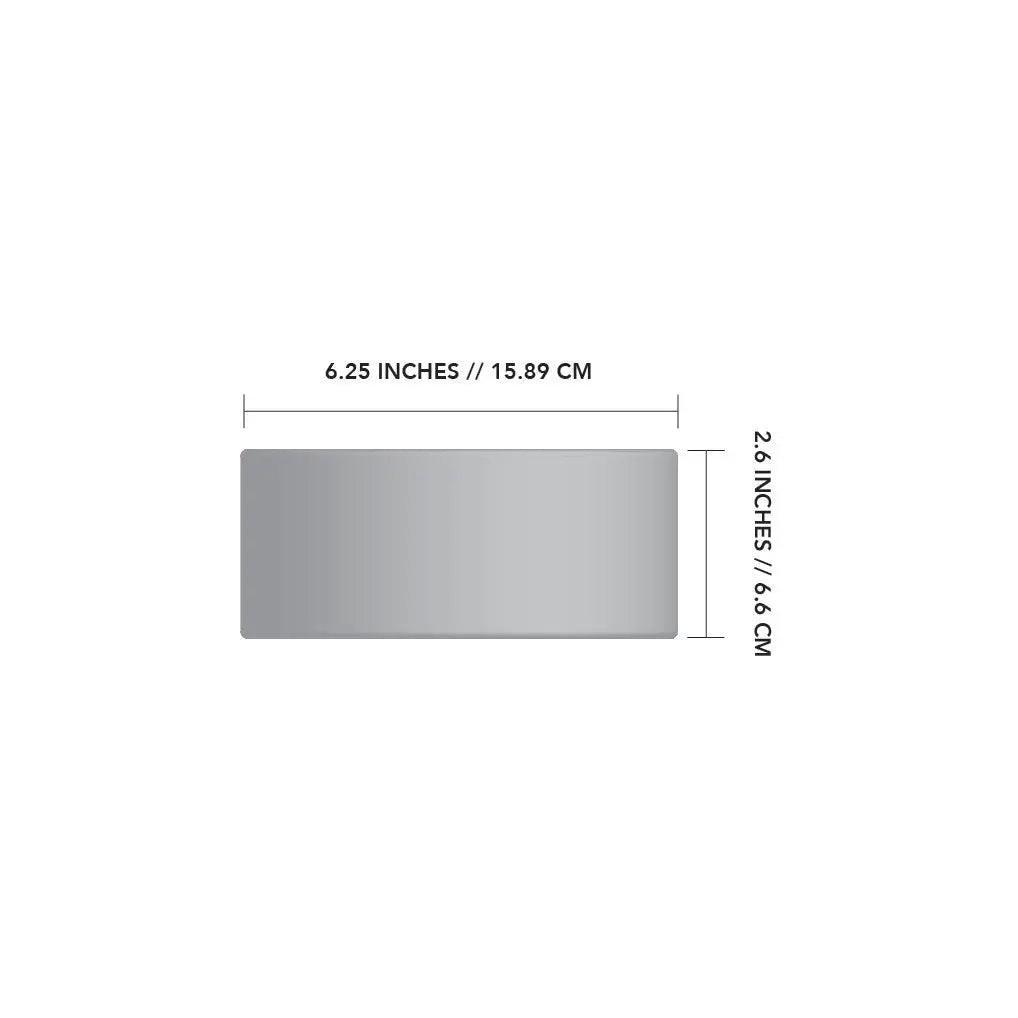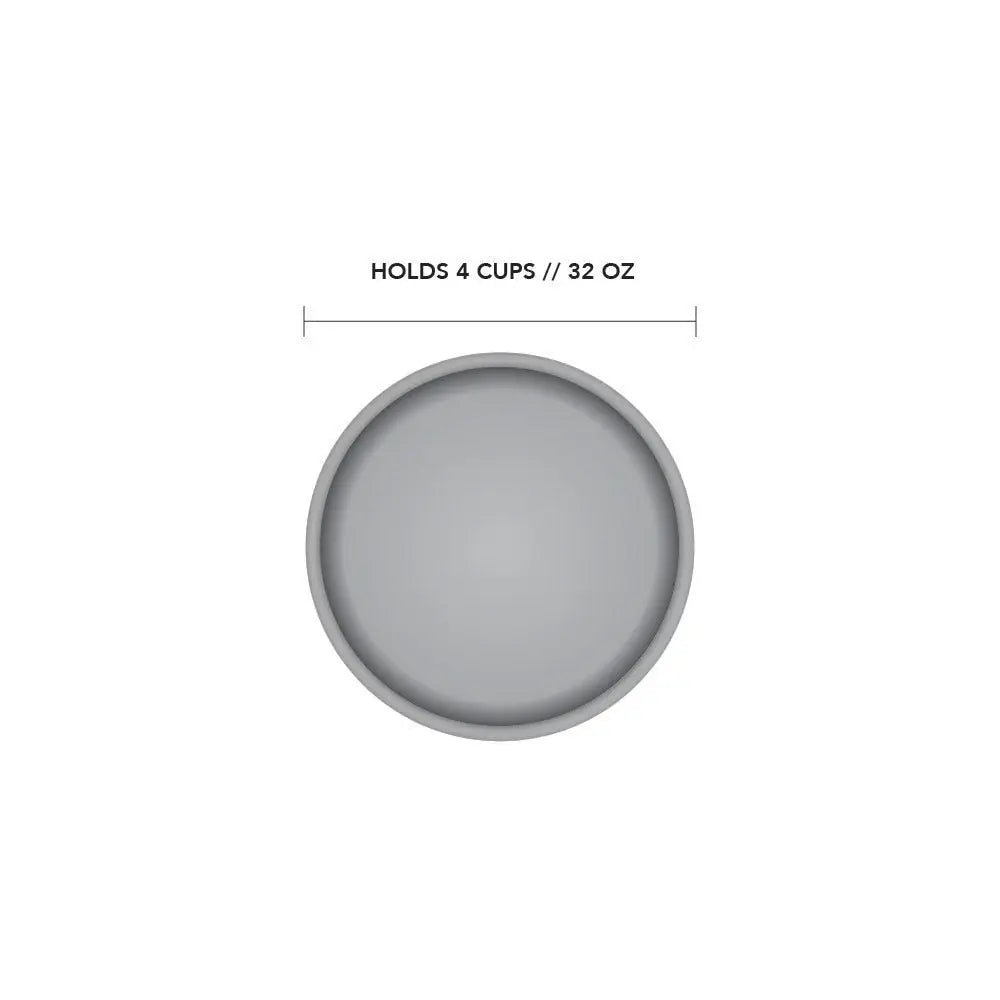 $45.00
$55.00
Sale

• Save
Sale
Popular Item - Selling Fast
Includes 2 Dog Bowls. Does NOT include Stone Base.

Stop hiding those outdated dog dishes in the corner, and upgrade to the ceramic Dorai Dog Bowls that are as stylish as they are functional!
Dishwasher- and microwave-safe ceramic
FDA-tested to ensure your dog's safety
Each bowl holds up to 4 cups
Width: 6.25" Height: 2.6" Volume: 32 oz
Extra Spill Protection for the Excited Eater
If your canine companion tends to flip his bowl, this one's for you. The built-in gutter catches stray spills, and the grooves lock the Dorai Dog Bowls into place, making tipping harder.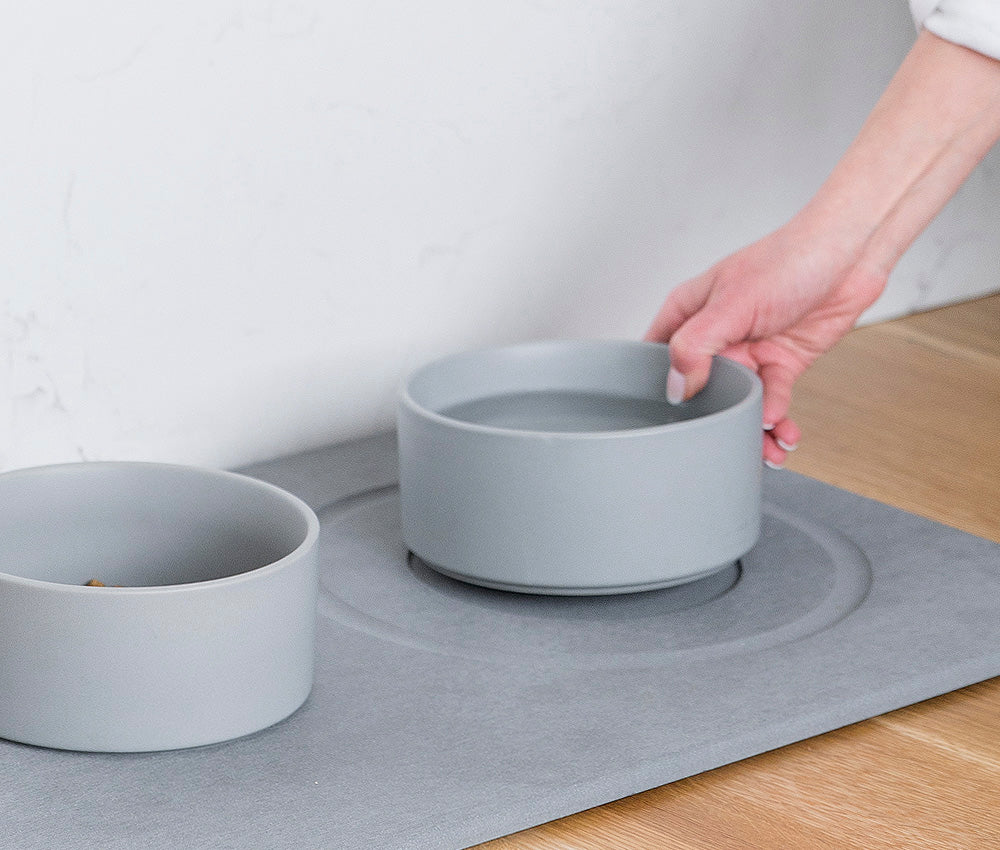 Loving Dorai
Some of my items were for personal use because I have some already and love them! The others including dog bowls are gifts. My granddaughter gave me a couple items last Christmas and I am hooked on them!
Practical more so than pretty
I already had the full system with the stone and bowls. They work really well for my bunnies but can be hard to clean the stone well. I did notice the color is different on the new set than the old set but that's not a huge deal. I do wish the whole set was available in the more natural color or another color as I'm not a big fan of gray. All in all, it is very practical for keeping spills contained but I'd change the look if I could. (Maybe an oval base to match the roundness of the bowls, or individual option where both bowls aren't connected)
Overall good bowl!
Great bowl! I wish it was wider and not as deep. My dog gets afraid when her collar clanks on the bowl. It's very chic looking
Dog Bowls
Unique and made of great quality, I would do business with Dorai again.
Functional & GREAT looking
We have a couple sets of these dog bowls and matching trays and love how they look and the water truly dries off the tray very quickly!
Our line of bath mats, dish racks, dog bowls, coasters, sink caddies, and dish pads are 100% safe to use in your home. They do not contain asbestos or other substances of very high concern defined by the European Chemicals Agency and the Office of Environmental Health and Hazardous Assessment. Dorai products have passed Prop-65 which holds even more rigorous standards than the EPA.
We offer FREE product replacements for:
Bowed or warped products within 1 year of purchasing,
Product Cracks or Molds within 90 days of purchasing,
Product Cracks or Molds over 91 days - 1 year of purchasing *Shipping paid by the customer*
50% Off Full-Price Replacement Purchase
Product Cracks or Molds after 1 year - 18 months of purchasing.
20% Off Full-Price Replacement Purchase
Product Cracks or Molds after 18 months of purchasing.
Rust-free replacement up to 1 Year after purchase.