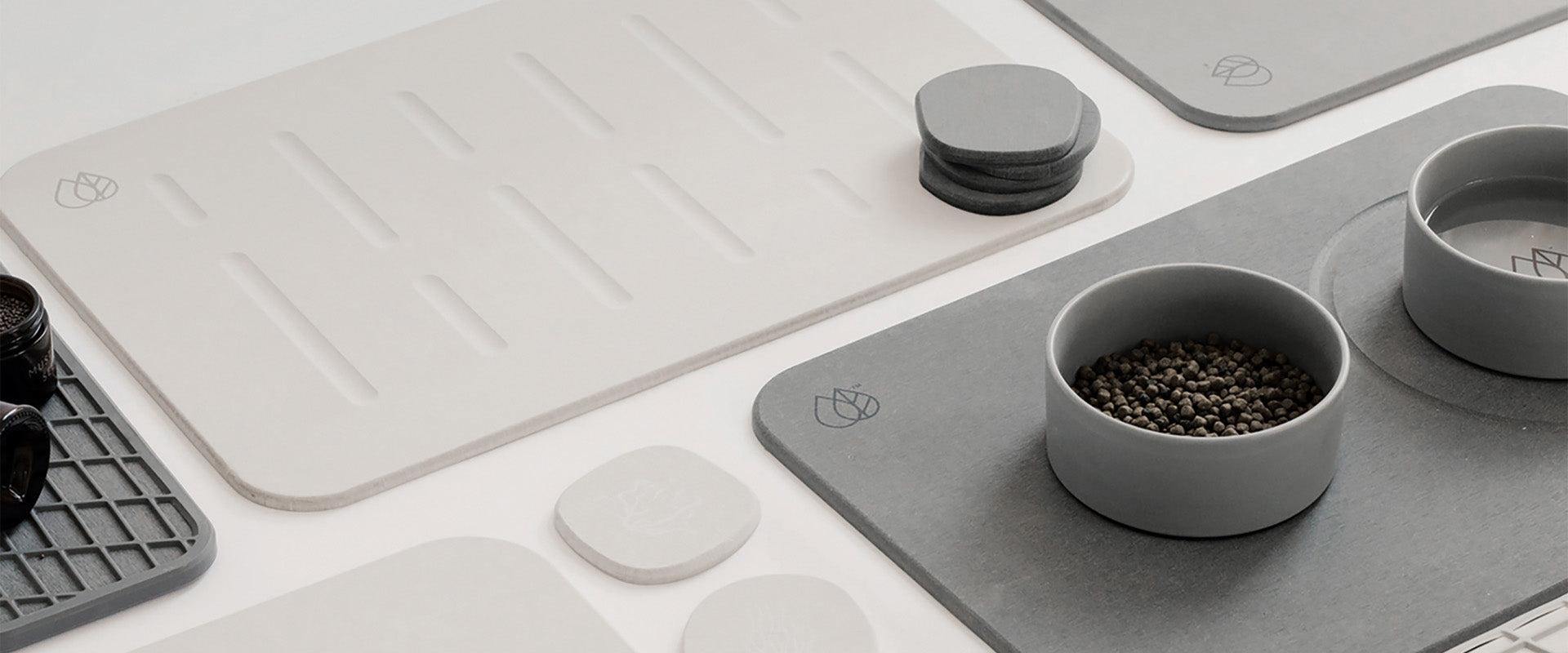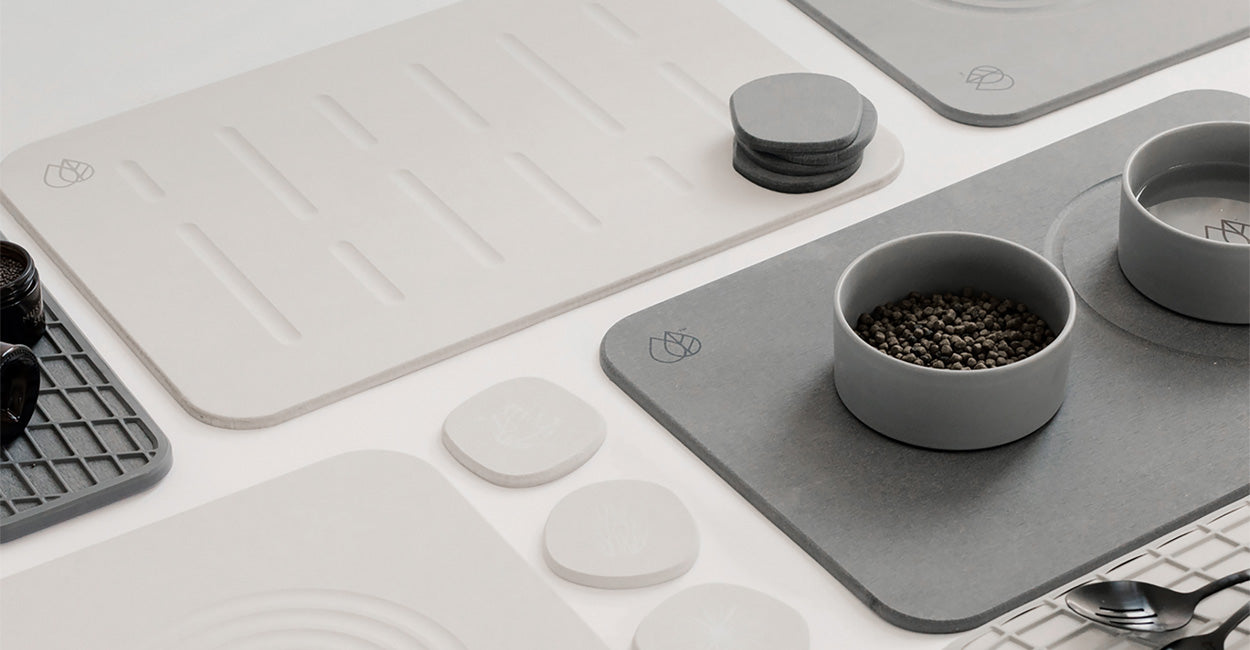 OUR MISSION
Dorai was born from the belief that you shouldn't have to sacrifice functionality or style when it comes to home essentials.
At Dorai, we created the best of both worlds, combining chic, sophisticated designs with sustainable, eco-friendly materials. Dorai products are made from Diomat® technology, which combines the moisture-banishing properties of diatomaceous earth with recycled paper fibers—a natural, eco-friendly way to prevent mold. Created by designers and problem solvers with an aversion to dirty environments, Dorai helps homes stay cleaner with natural, stylish solutions.
Meet The Founders
Jason & Kelsey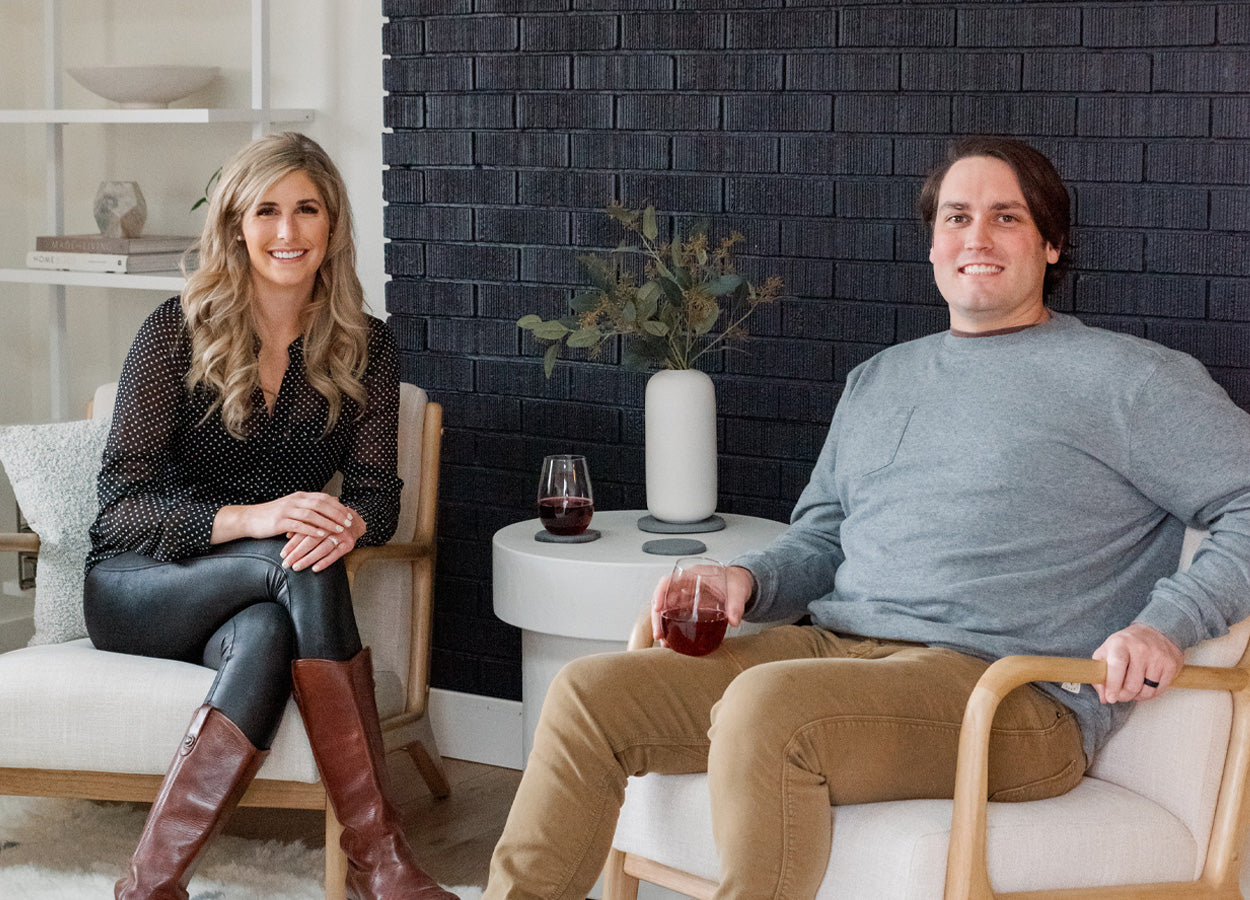 Jason and Kelsey, a couple devoted to a natural, stress-free lifestyle, had a realization that most homes are filled with bacteria-rich housewares that create a toxic environment.

Jason, an innovative problem solver with an extensive background in product design, was intrigued when he discovered the properties of diatomaceous earth. Kelsey, a brand strategy expert passionate about easy-to-use, high-quality products, began researching this remarkable material and was blown away by its capabilities.

Their journey of bringing healthy, sustainable, and chic products to the home began—and they haven't looked back.
2018
It Started with a Magical Mat
In 2018, after researching, designing, and building prototypes, the Dorai Bath Stone™ Mat was born.
The concept swiftly drew support. People were fascinated by the bath mat's capability to expel moisture rapidly. Jason and Kelsey raised nearly $70,000 on their first Kickstarter campaign, allowing them to begin production less than a year from the inception of the original idea.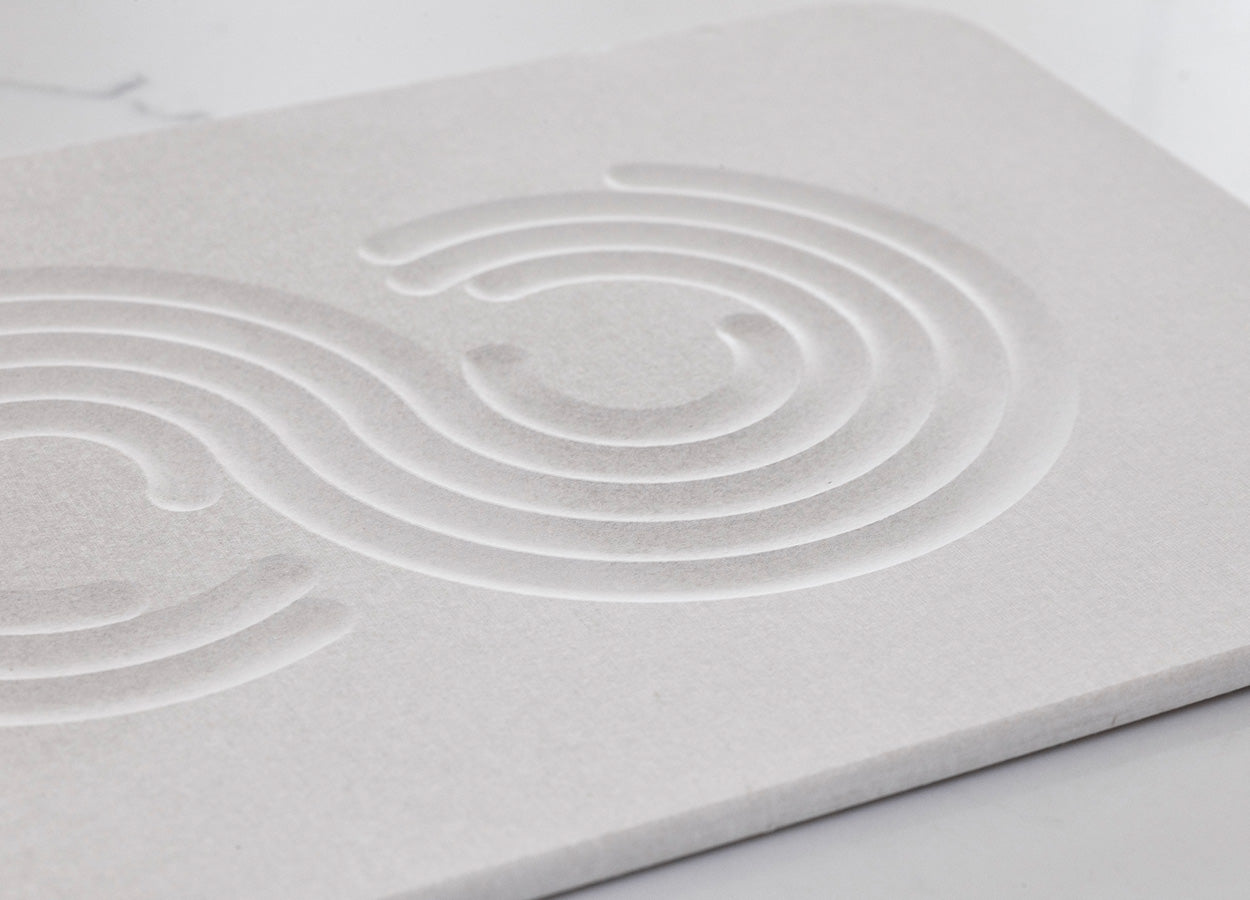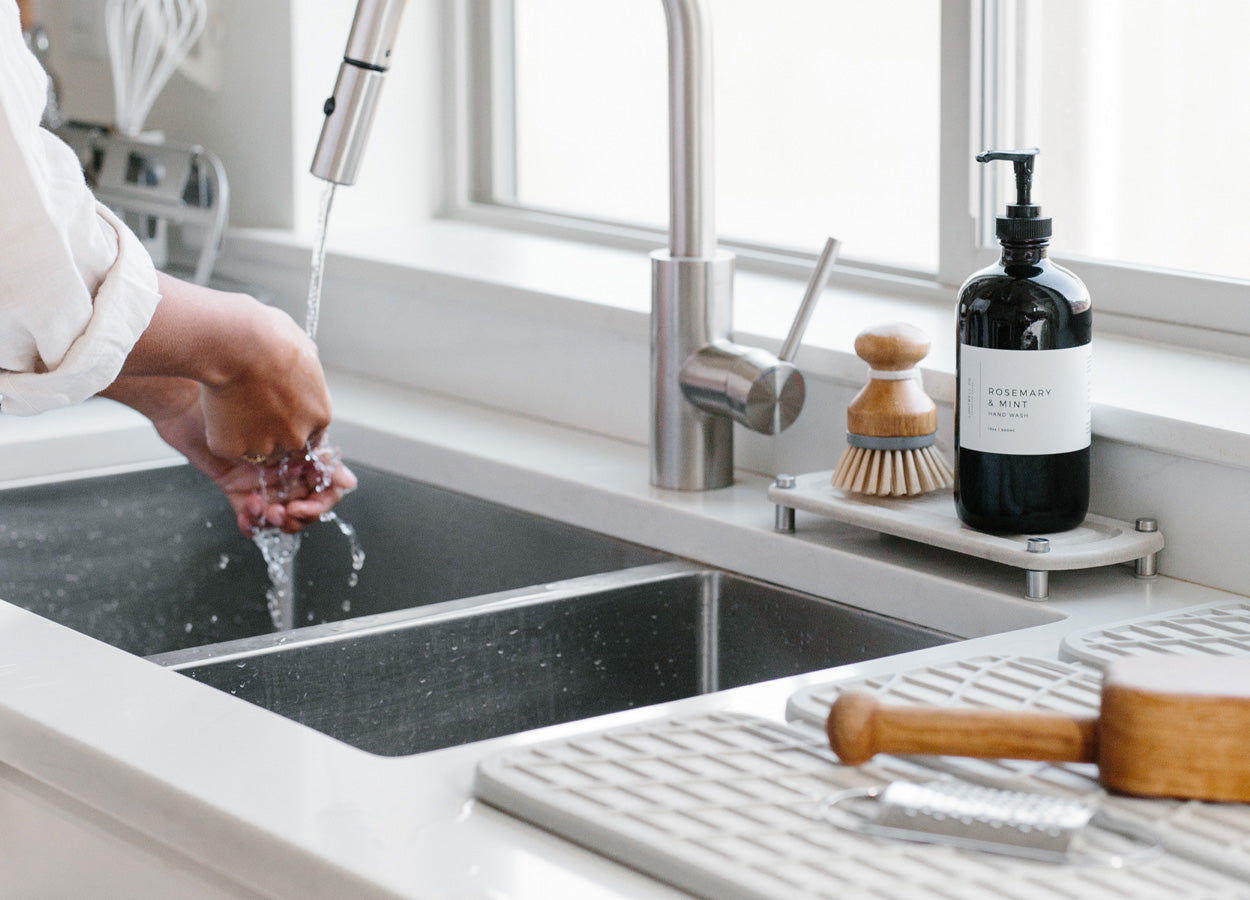 2019
Enter: The Kitchen Collection
Kelsey and Jason's innovation extended to the kitchen with the Dish Rack, Dish Pad, Stone Coasters and Sink Caddy. The innovative kitchen and bathroom products that Kelsey and Jason created demonstrated how thoughtful design can be paired with superior, eco-friendly materials to reinvent household staples.
2020
Gaining Traction
Dorai's small and nimble team navigated the 2020 climate while keeping up with increased demand. The Dorai Bath Stone sold out more than six times, the Dorai Dish Pad quickly became a customer favorite, and the Dish Rack was praised as a game changer. Dorai was discovered by multiple publications including Well + Good, Domino, Apartment Therapy, Forbes, and Healthline.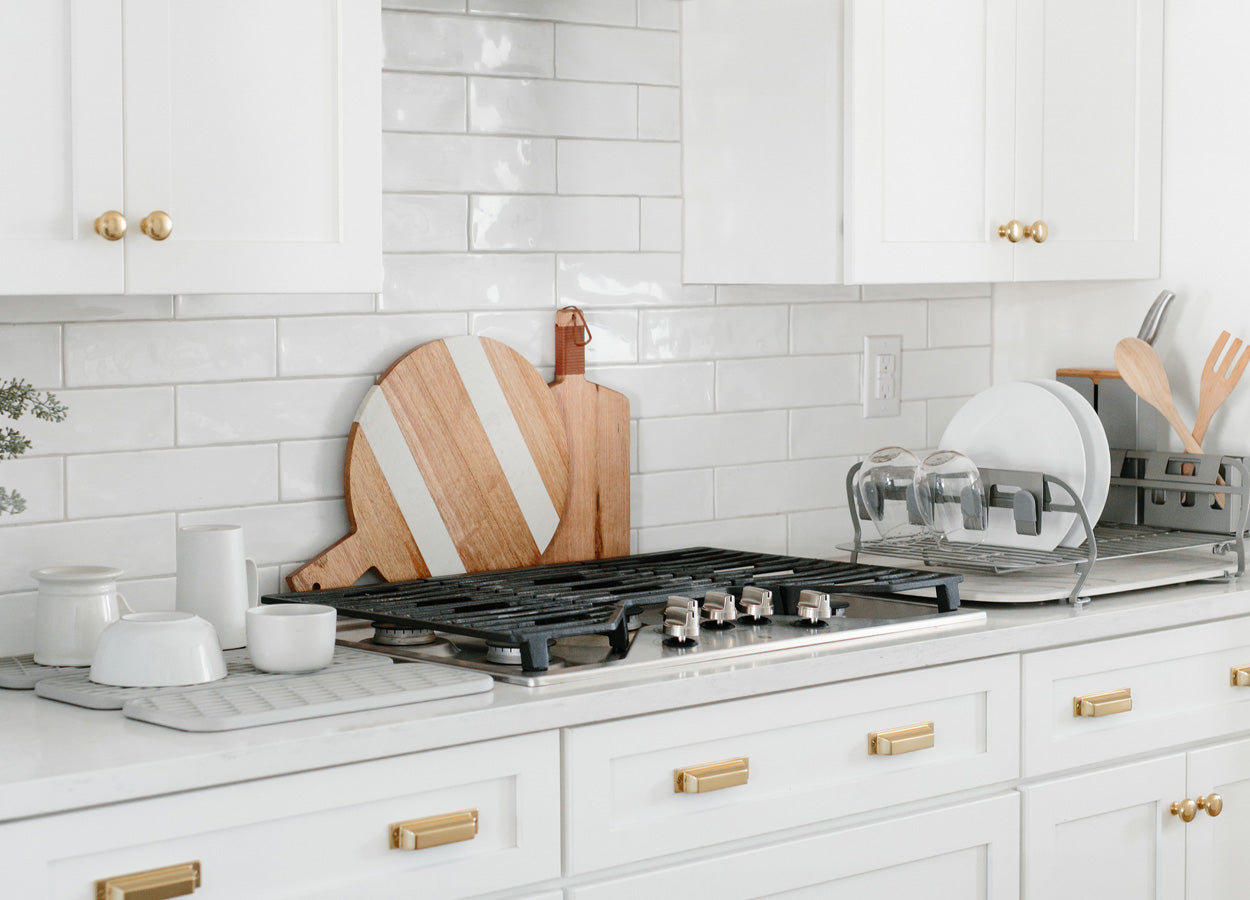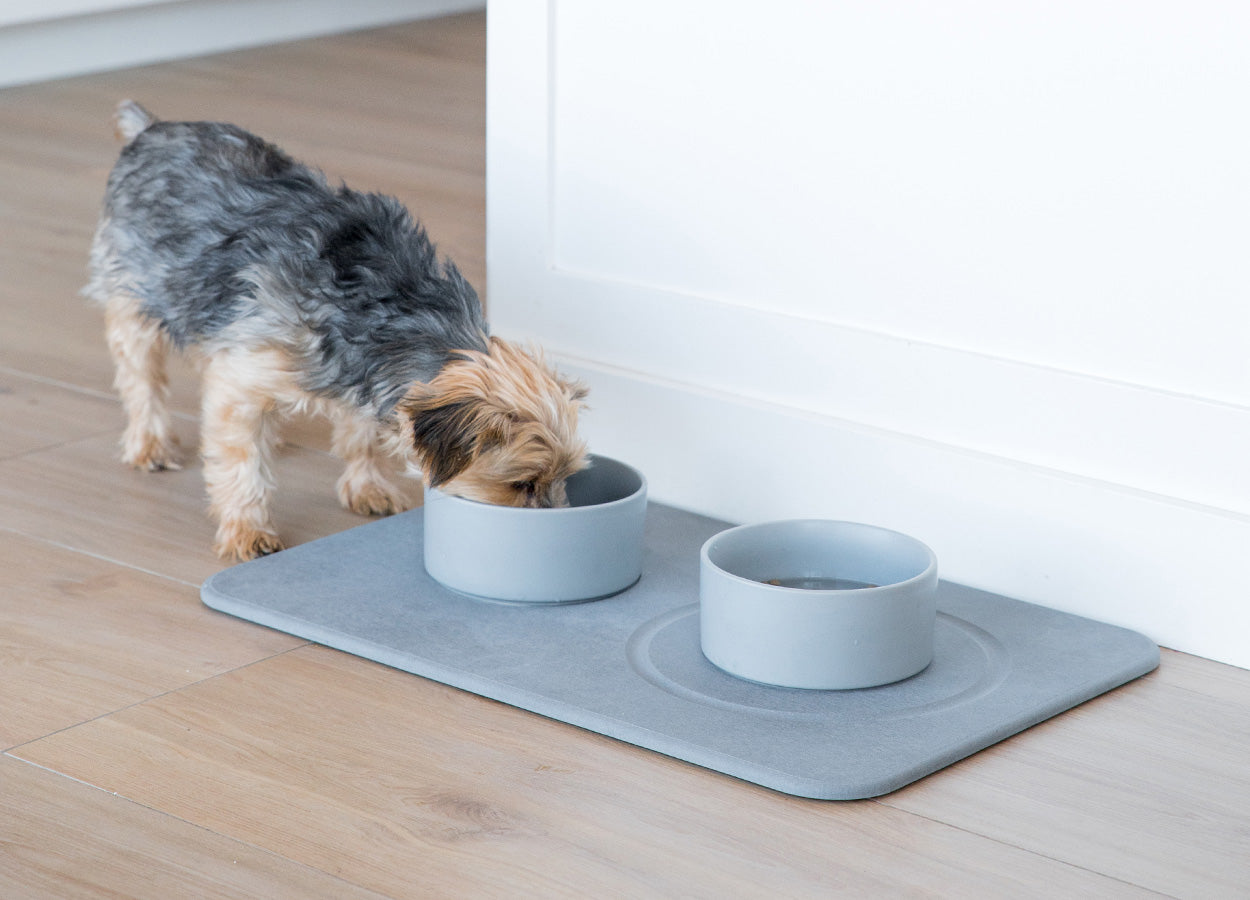 2021
Dorai for the Whole Home
Three years from the inception of Dorai Home, Kelsey and Jason continued to explore their passions of wellness, sustainability, and design as they cultivated Dorai solutions for all, including their beloved fur children with the addition of the Dog Bowl Stone.
2022
Expanding Dorai Home
Combining patent-pending design and 2+ years of iteration, Dorai launched its highly-requested Large Bath Stone™ Mat. It provides twice the drying power of the original with a customizable layout to fit any space. The team also debuted the Rain Bath Stone, a fresh, modern design variation of the coveted original.
Along with product expansion, Dorai's team doubled in size with more plans to grow!