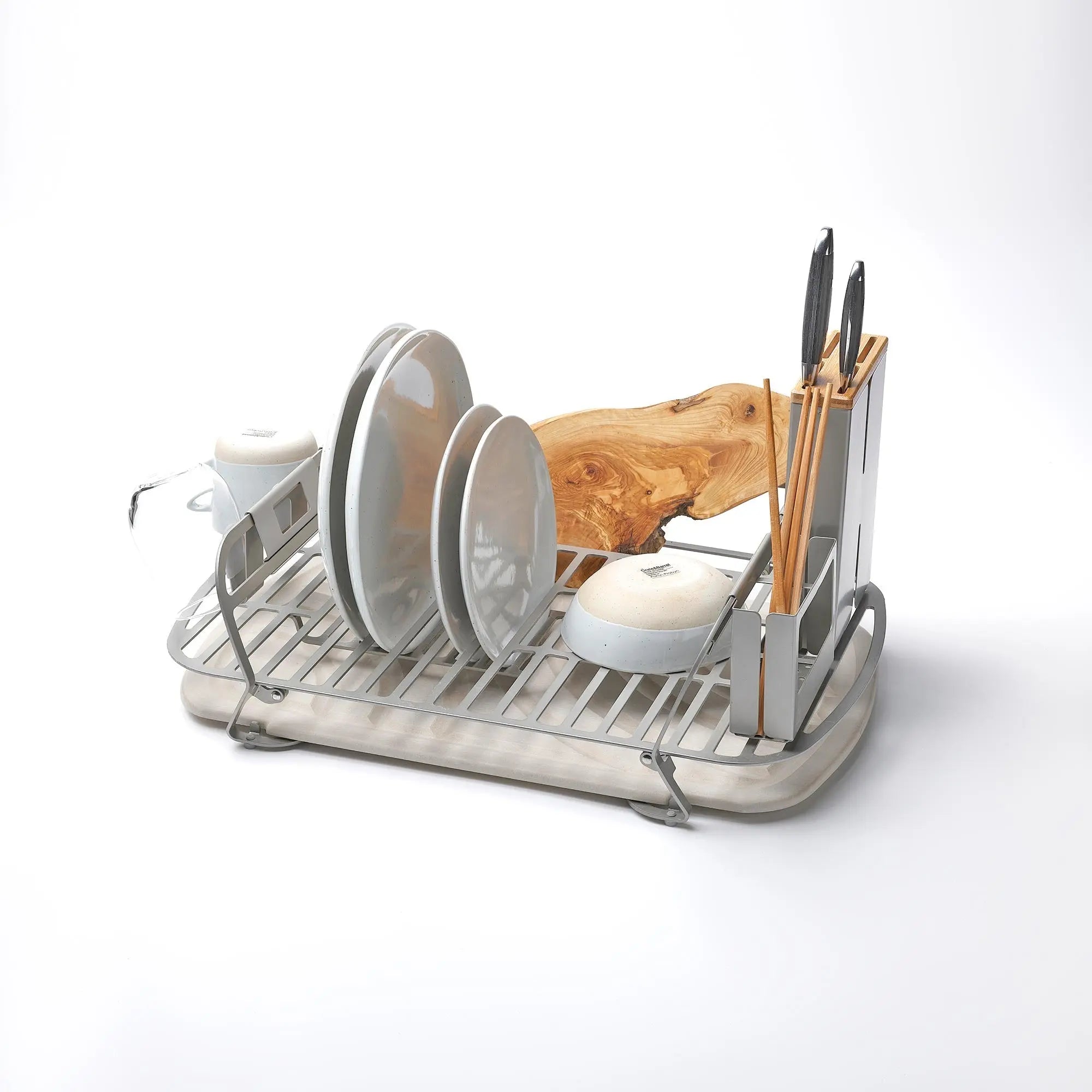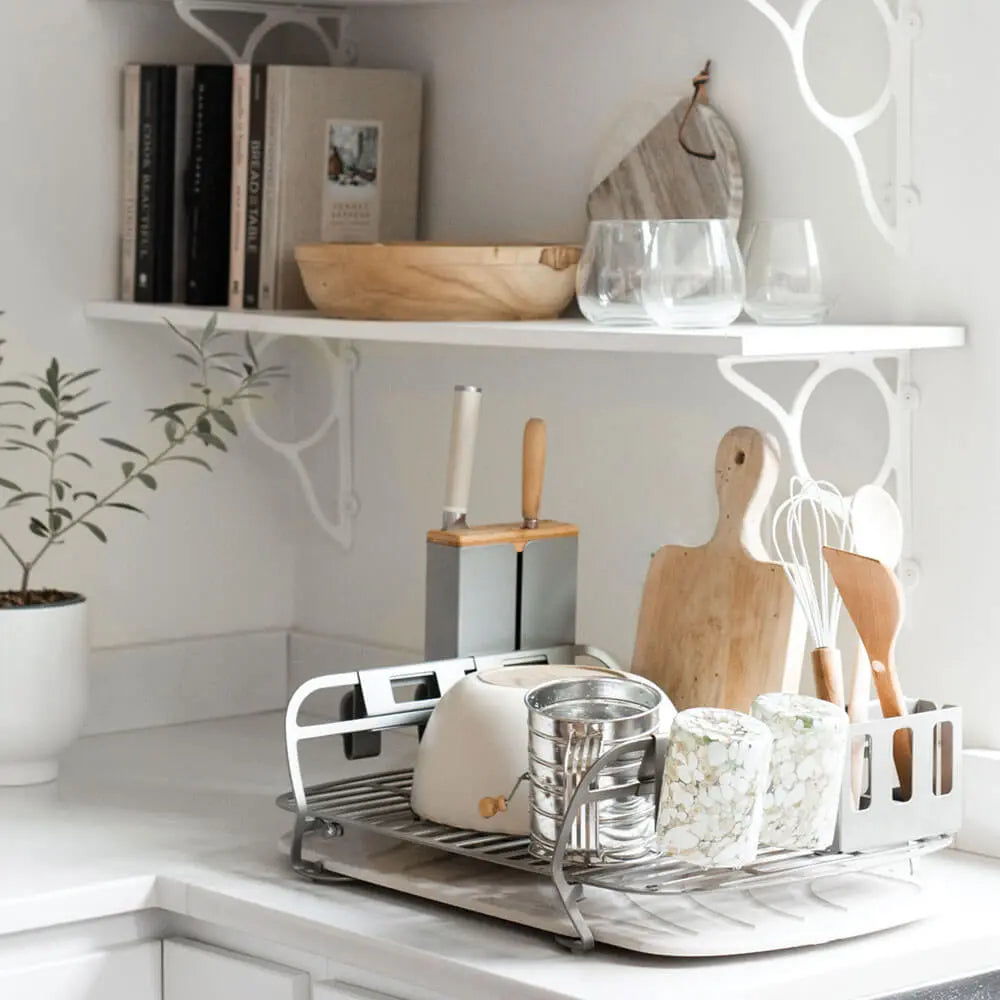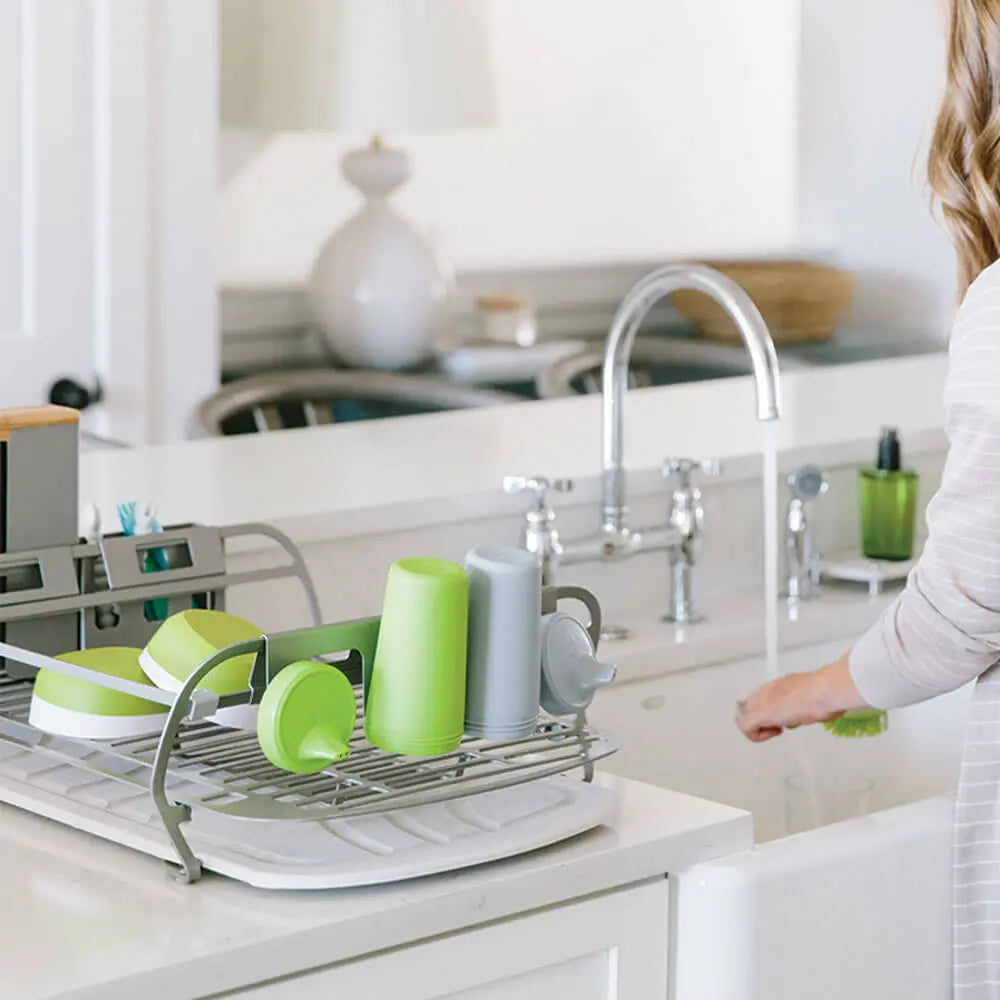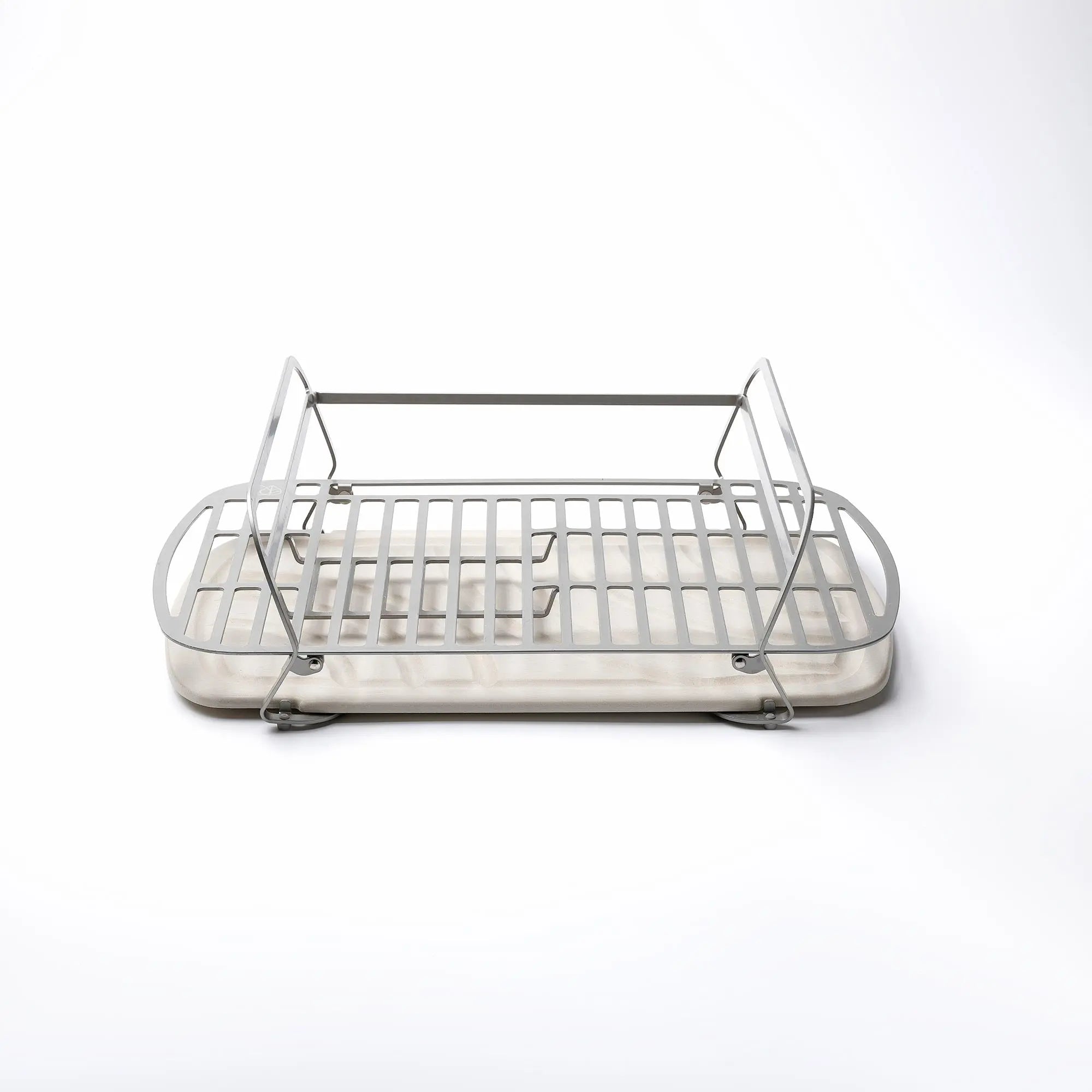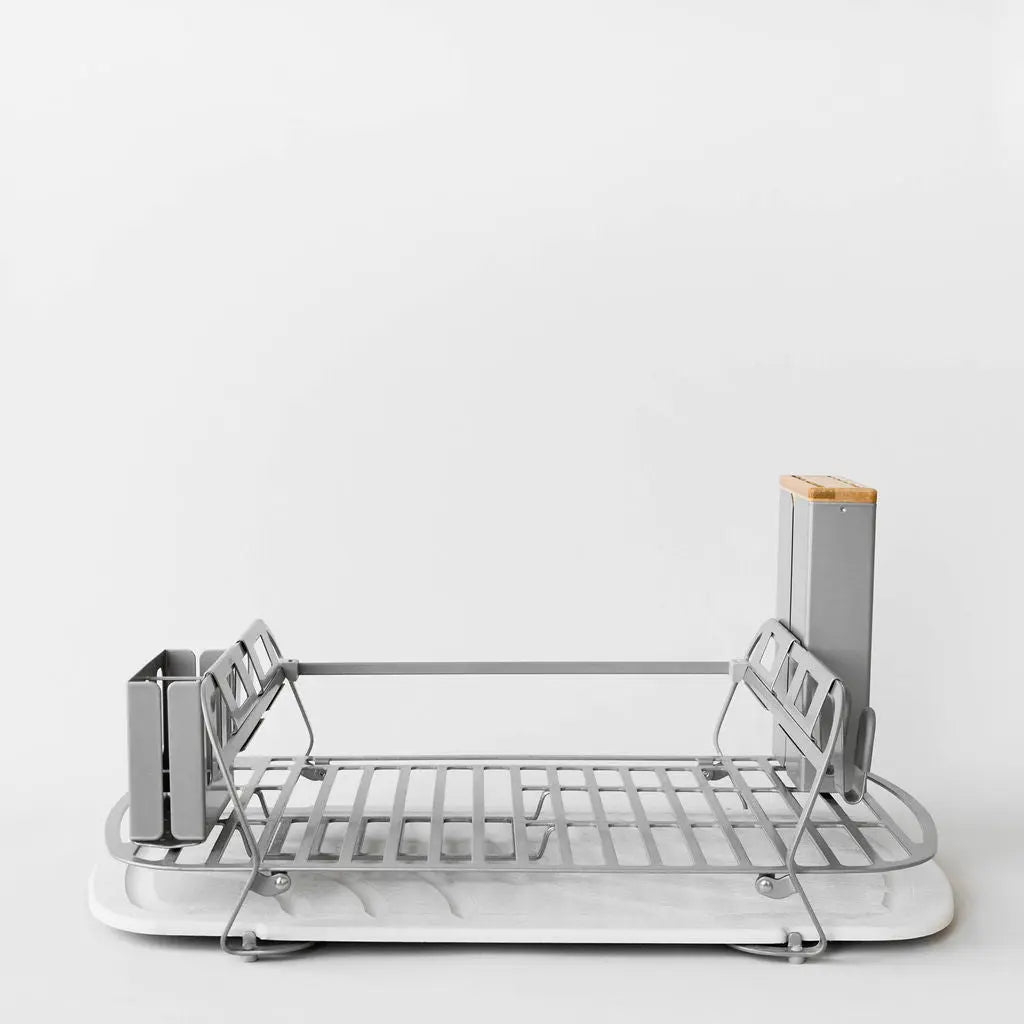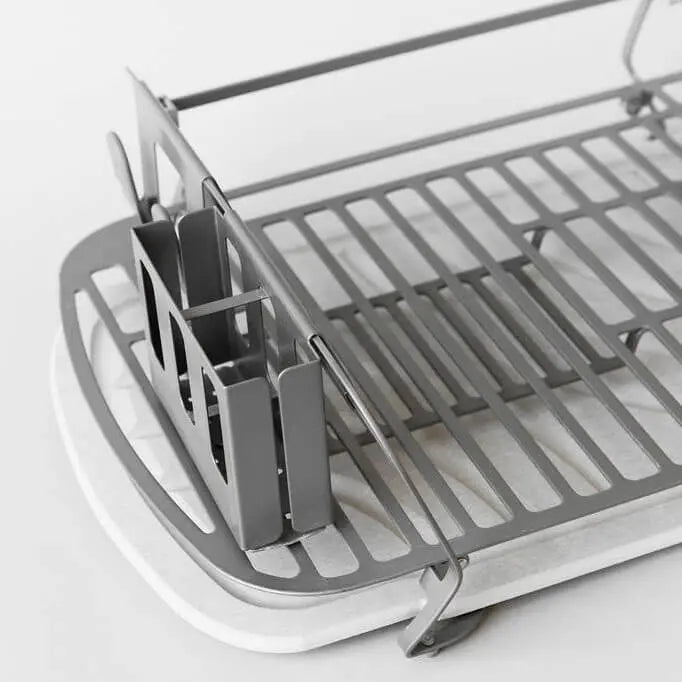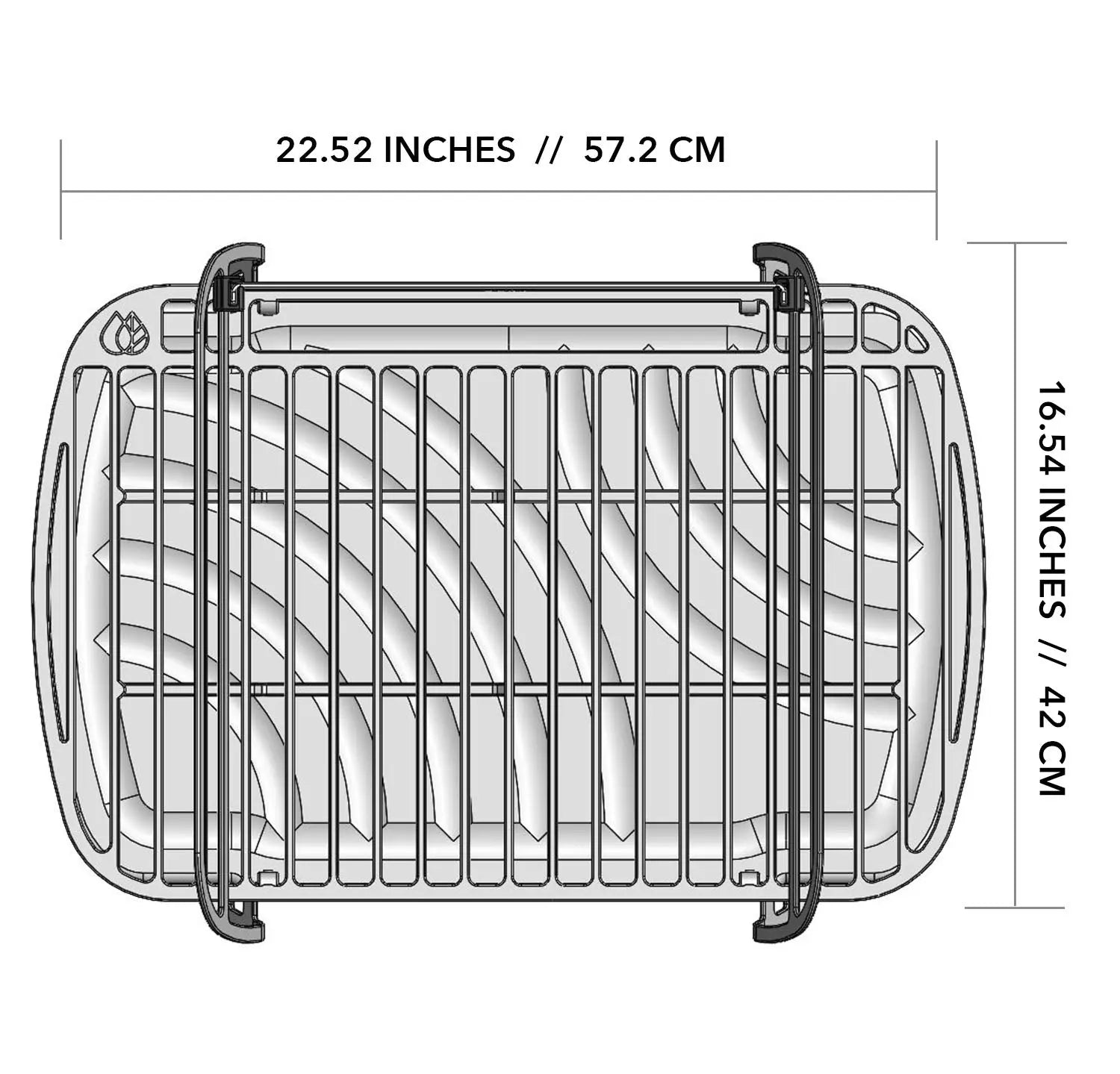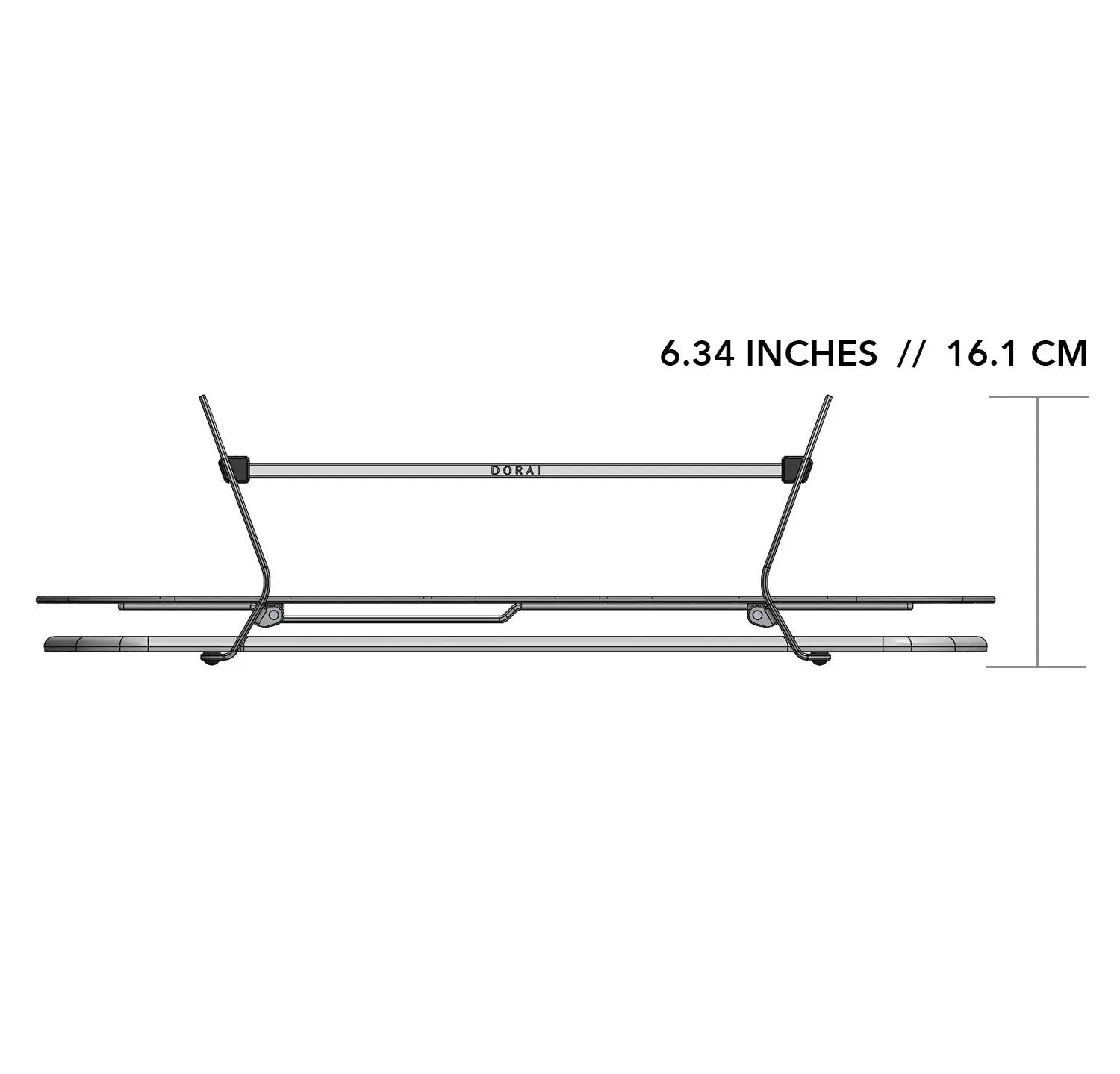 Dish Rack 2.0 coming in 2024. Click the button above to be notified when it's available!
The Dish Rack is the modern, modular way to dry hand-washed dishes. To free up extra space for pots, pans, and bowls, we designed the Dish Rack with a built-in cutting board holder.

Bundle this zinc-plated, powder-coated steel dish drainer with the accessory set* to save or purchase accessories separately.

*Accessory set includes 1 knife holder, 2 sets of bottle or cup holders, and 1 utensil holder.

Dimensions: Length: 22.52 inches // 57.2 cm, Width: 16.54 inches // 42 cm, Height 6.34 inches // 16.1 cm. 
Patent No. US 11,272,829 B2