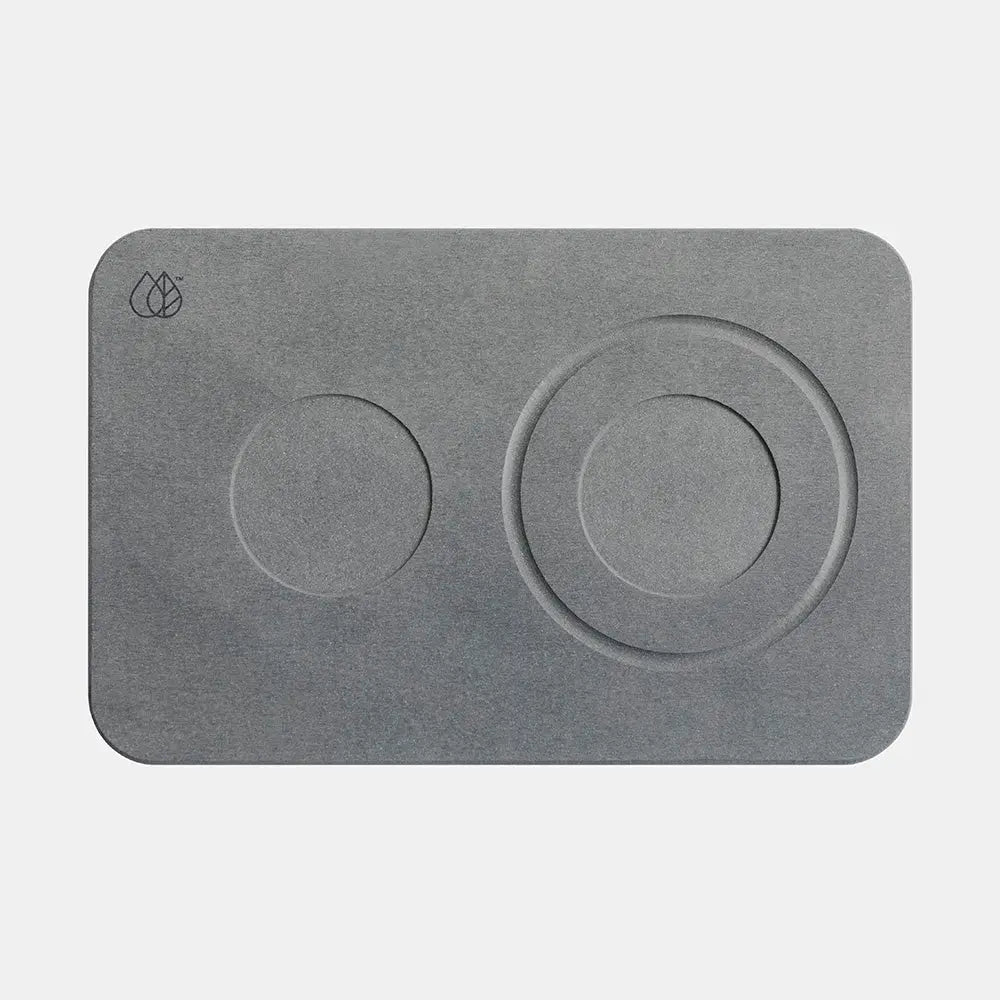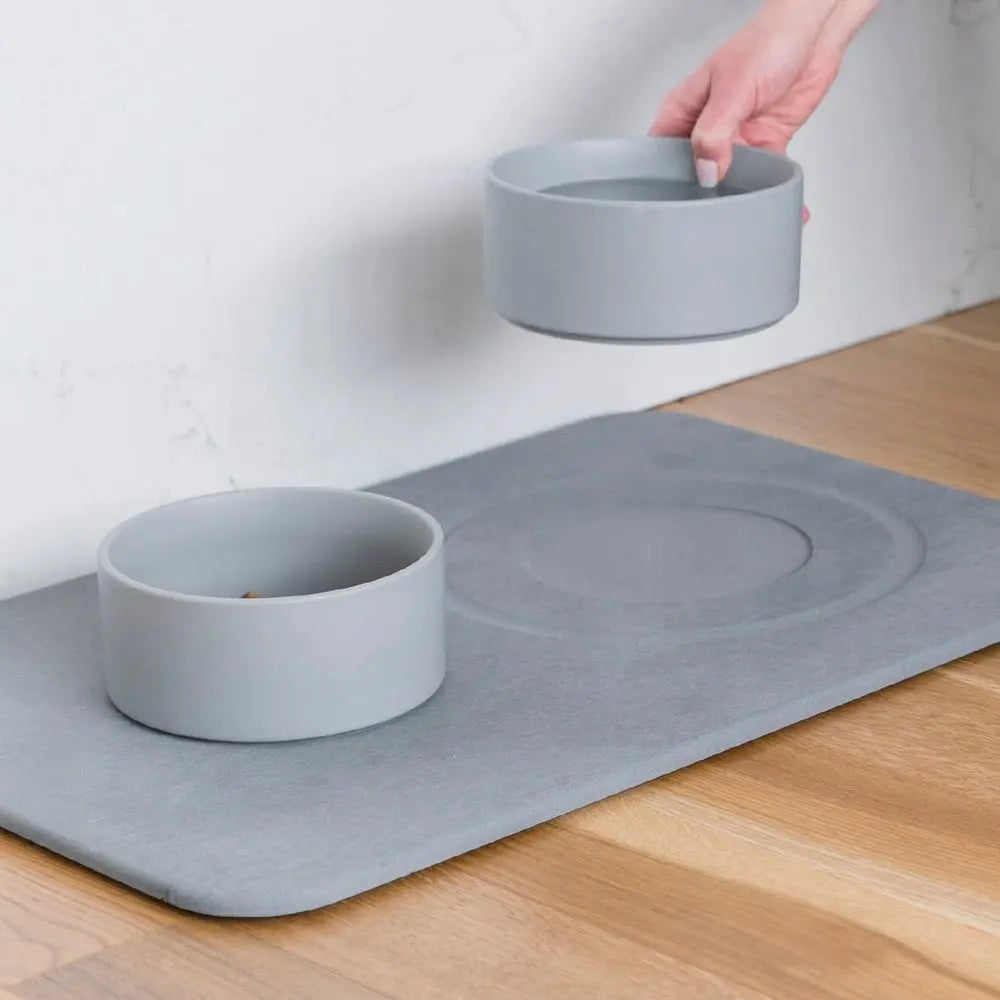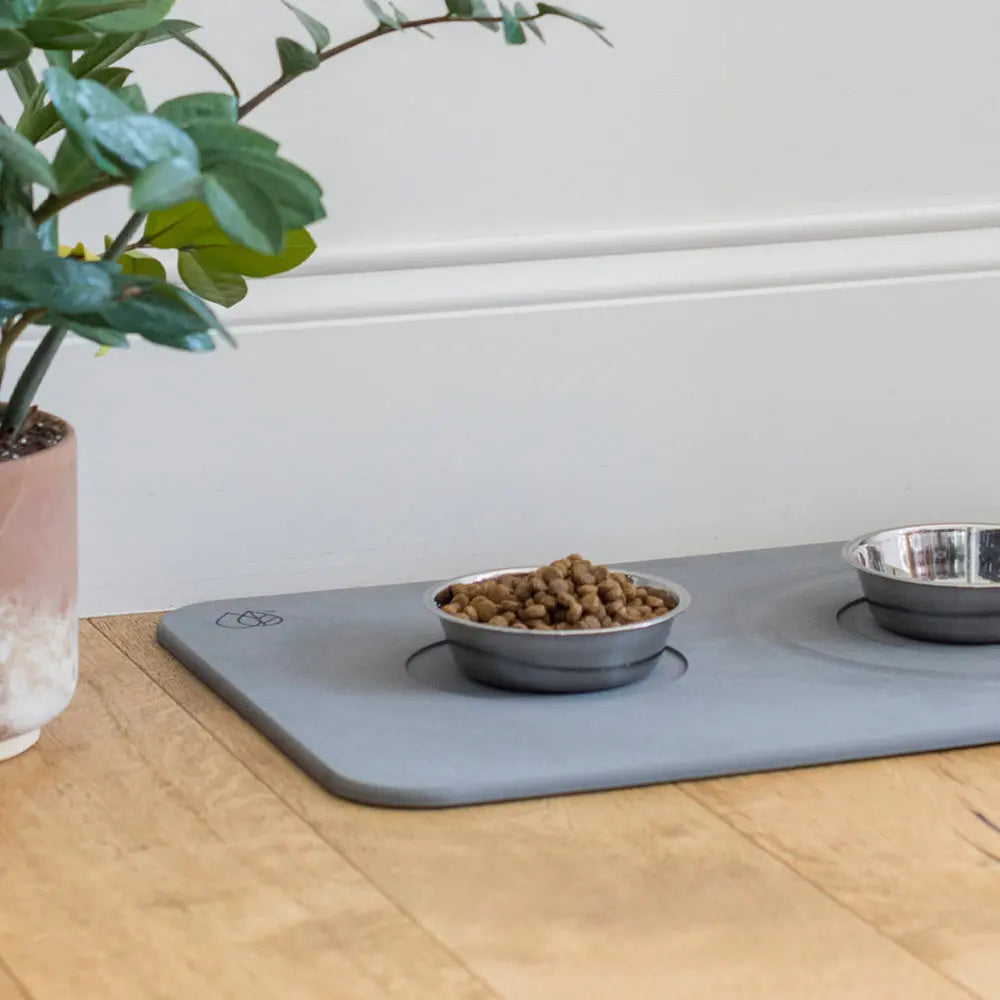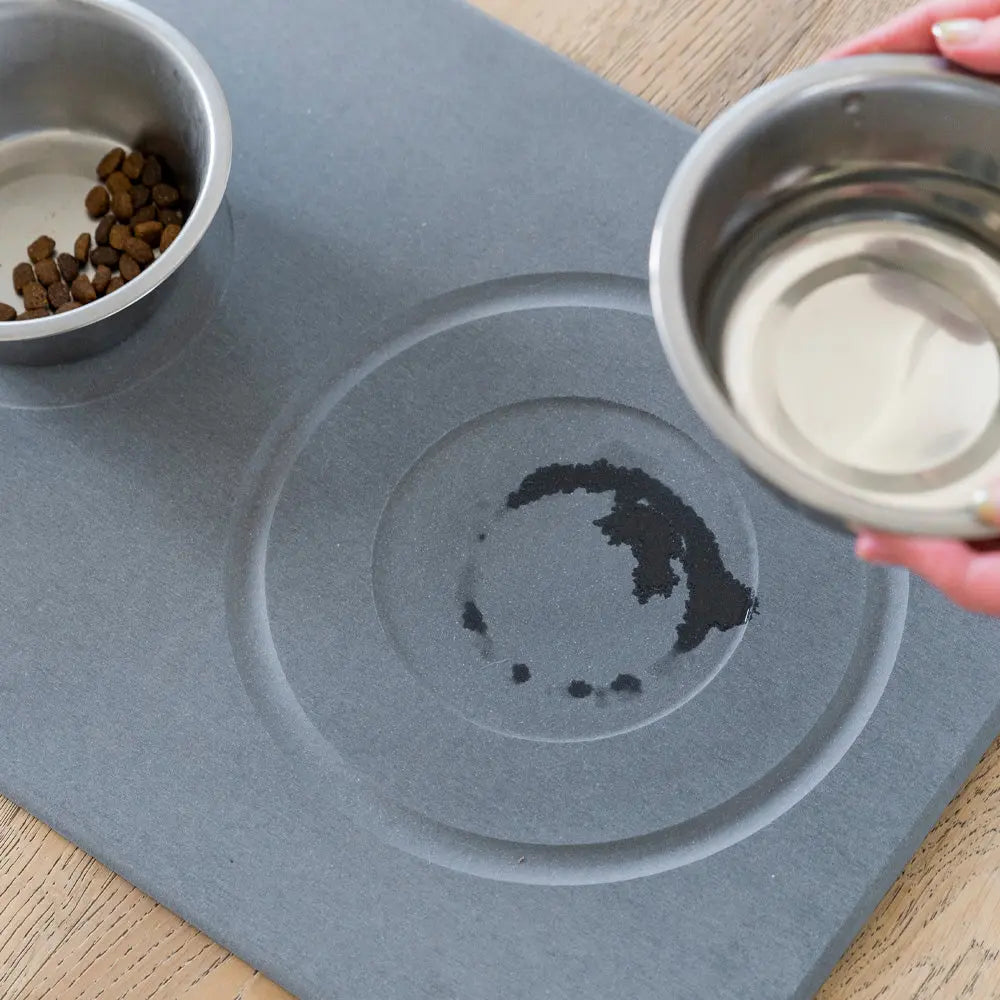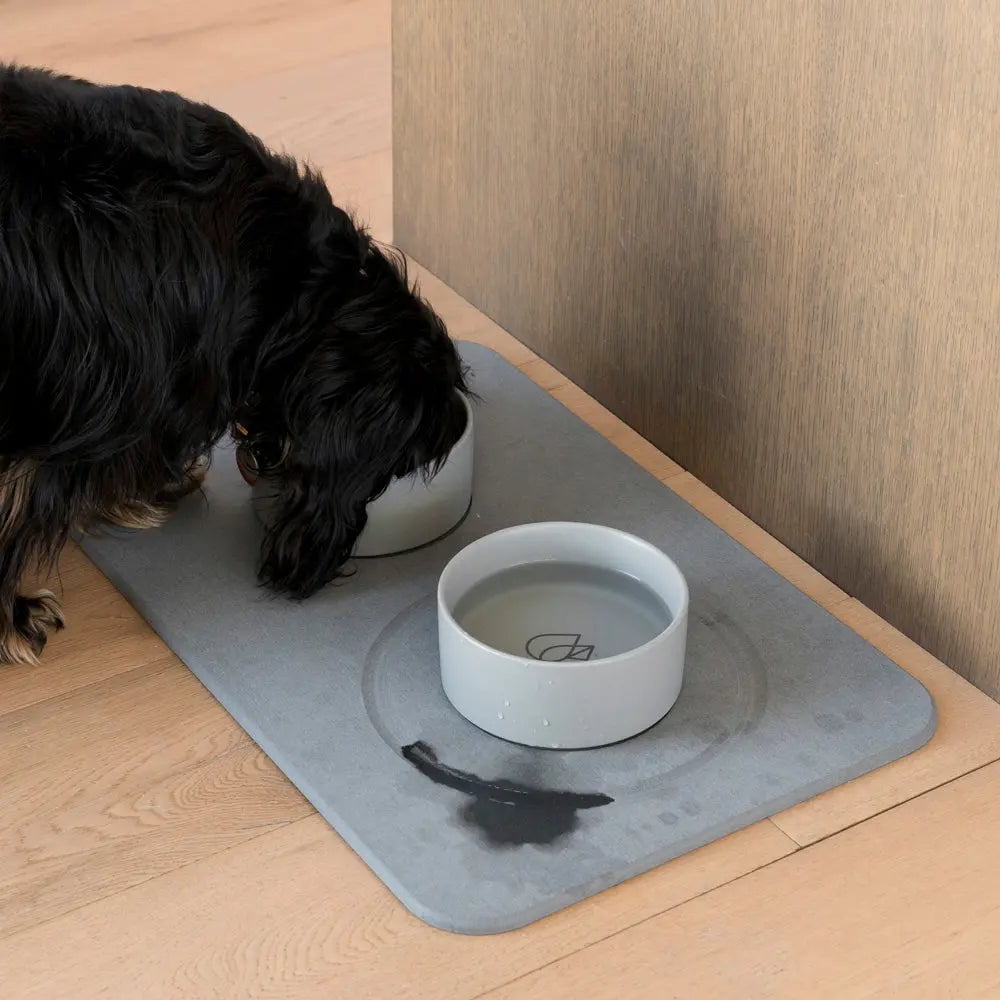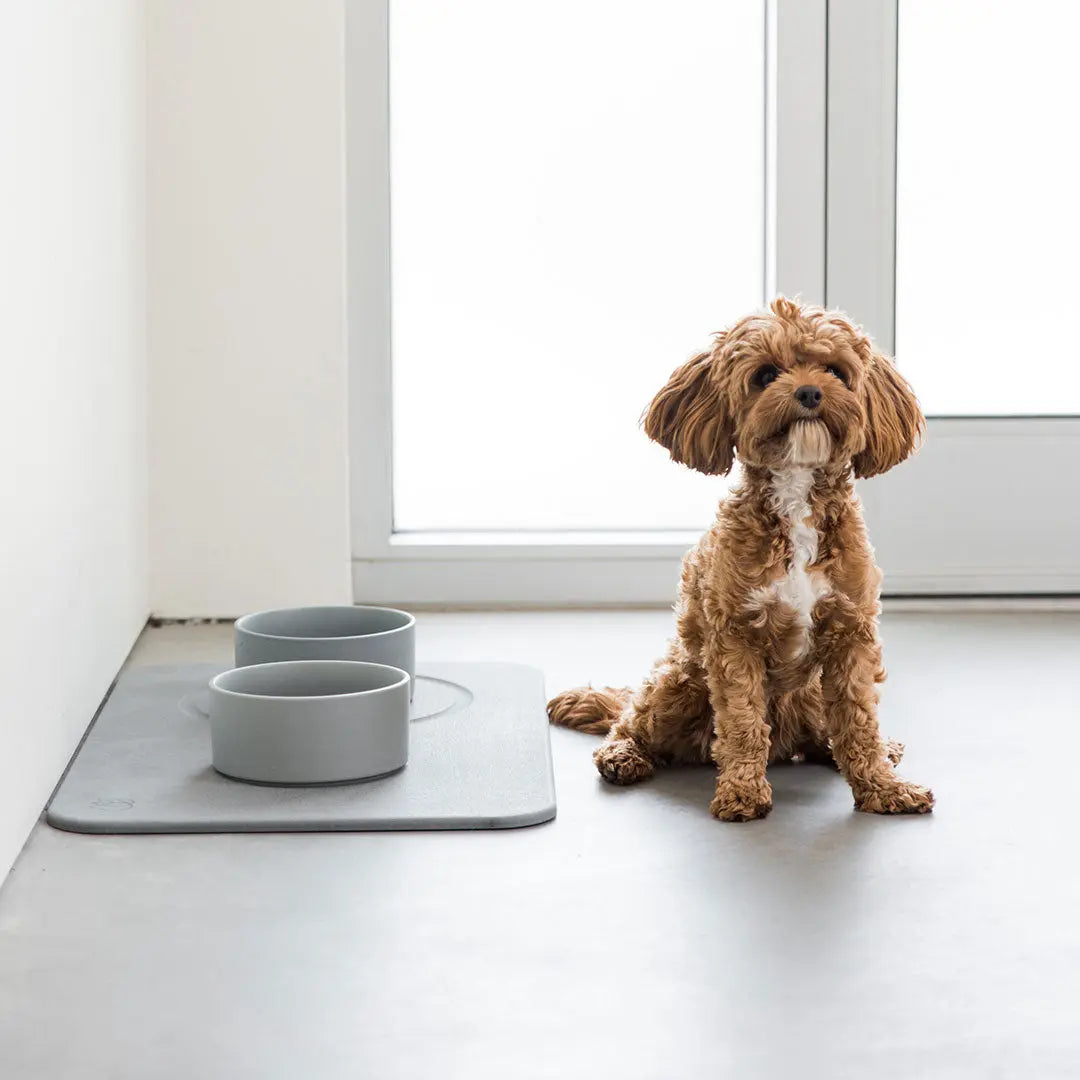 $65.00
$90.00
Sale

• Save
Sale
Popular Item - Selling Fast
Includes Stone Base Only. Does NOT include Dog Bowls.

Sick of wet, dirty floors surrounding unattractive dog bowls? That's why we created the Dorai Stone Base made with diatomaceous earth that's designed to dry instantly, keeping your floors dry and helping to prevent mold.
The base features 2 de-bossed dog bowl holders, one with an extra water gutter, and a non-slip base. Keep your floors tidy and your pets happy!
Dries instantly, thanks to Diomat® technology, our sustainable combination of diatomaceous earth and recycled paper
Features 2 debossed dog bowl holders, one with an extra water gutter
Includes non-slip pad
Helps prevent bacteria growth by eliminating the moist environment where mold thrives.
Length: 23.6" Width: 15.4" Height: 0.4"
Meet The Dog Bowl Stone Base
Man's best friend messy at mealtimes? Get rid of messy puddles from your pet's water bowl forever with the instant-drying Dog Stone Base.
Solid and Durable Dog Bowl
Love that it is sturdy, cannot be easily pushed around and is a breeze to clean.
No more mess!!
My floor got wet everytime my lab drank water and it is no longer the case. I'm very happy with this purchase.
Great product! Great customer service
Thank you!
Esthetically Pleasing Feeding
We added the mat and bowls to our kitchen area after a renovation. The dogs and humans love the products
Okay
Ordered 2 dog bowl mats. After 3 weeks one already is warped and bowed. Not the best quality.
In the event that your mat gets stained, it can be cleaned in two ways. For light stains or scuffs, use the included sand paper to gently rub off any marks. We recommend doing this in a well ventilated area. For more extreme stains, small amounts of bleach or hydrogen peroxide will do the trick. You can view our full Care and Cleaning guide here.
Our line of bath mats, dish racks, dog bowls, coasters, sink caddies, and dish pads are 100% safe to use in your home. They do not contain asbestos or other substances of very high concern defined by the European Chemicals Agency and the Office of Environmental Health and Hazardous Assessment. Dorai products have passed Prop-65 which holds even more rigorous standards than the EPA.
This is to be placed under your Dorai Stone to provide a non-slip base, and to help disperse the weight evenly when stepping on the mat. Place it evenly between the floor and your Stone.
We offer FREE product replacements for:
Bowed or warped products within 1 year of purchasing,
Product Cracks or Molds within 90 days of purchasing,
Product Cracks or Molds over 91 days - 1 year of purchasing *Shipping paid by the customer*
50% Off Full-Price Replacement Purchase
Product Cracks or Molds after 1 year - 18 months of purchasing.
20% Off Full-Price Replacement Purchase
Product Cracks or Molds after 18 months of purchasing.
Rust-free replacement up to 1 Year after purchase.