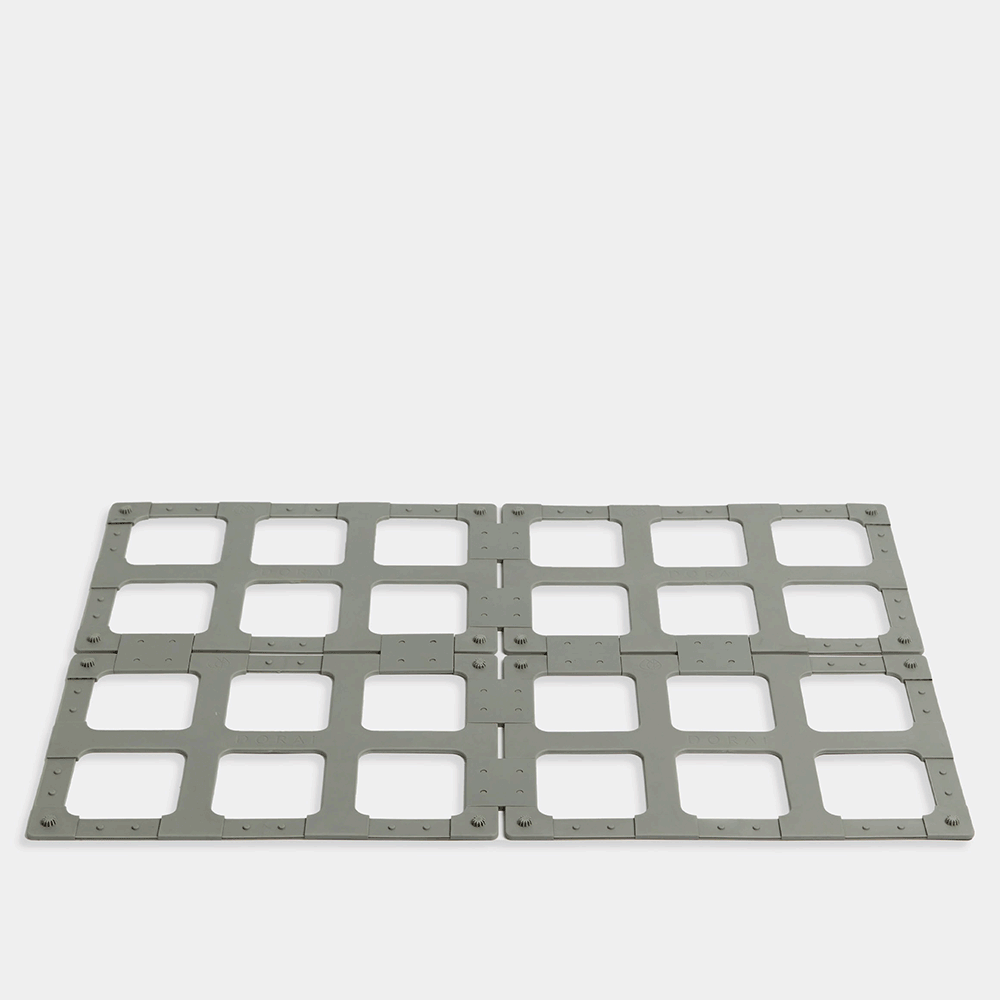 Large Bath Stone™ Mat - 2-Pack
$335.00
$390.00
Sale

• Save
Experience the same instant drying power as our Bath Stone™ Mat, now in double the size with a customizable blueprint. Patent-pending design has enabled us to create the largest diatomaceous earth bath mat on the market. Made with Diomat™ technology, this mat feels similar to a durable ceramic material and stays at room temperature (no cold toes please!). 

Unlike traditional bath mats that absorb moisture and generate bacteria, the Large Bath Stone is designed to instantly remove water, actually helping prevent mold. Customize your layout with 4 adjustable tiles to fit any space. The Large Bath Stone can be arranged in a rectangle, straight line, U-shape, and more. 
Includes 2 Large Bath Stones each consisting of 4 instant-drying tiles in the color of your choice, 4 non-slip rubber base pieces that nest the tiles, and 8 firm plastic connector pieces. This design is patent pending.
Dimensions: 31.6 in (width) X 22.3 in (length) X .6 in (tall)
Large footprint
Evaporates in seconds, keeping your feet and your floor dry
Helps prevent bacteria growth by eliminating the moist environment where mold thrives
Four adjustable tiles that can be arranged in multiple layouts to fit your space
Natural stone feel that adjusts to the room's temperature
Sustainable material made from compressed diatomaceous earth and recycled paper"
Length: 22.3" Width: 31.6" Height: 0.6"
Frequently Bought Together
Meet the Quick-Drying Large Bath Stone
Say goodbye to wet floors and hello to instant-drying technology with the Large Bath Stone.
Smarter Materials, 2x the Size
The largest bath mat on the market made of diatomaceous earth, an all-natural, non-toxic material that helps prevent bacteria and mold.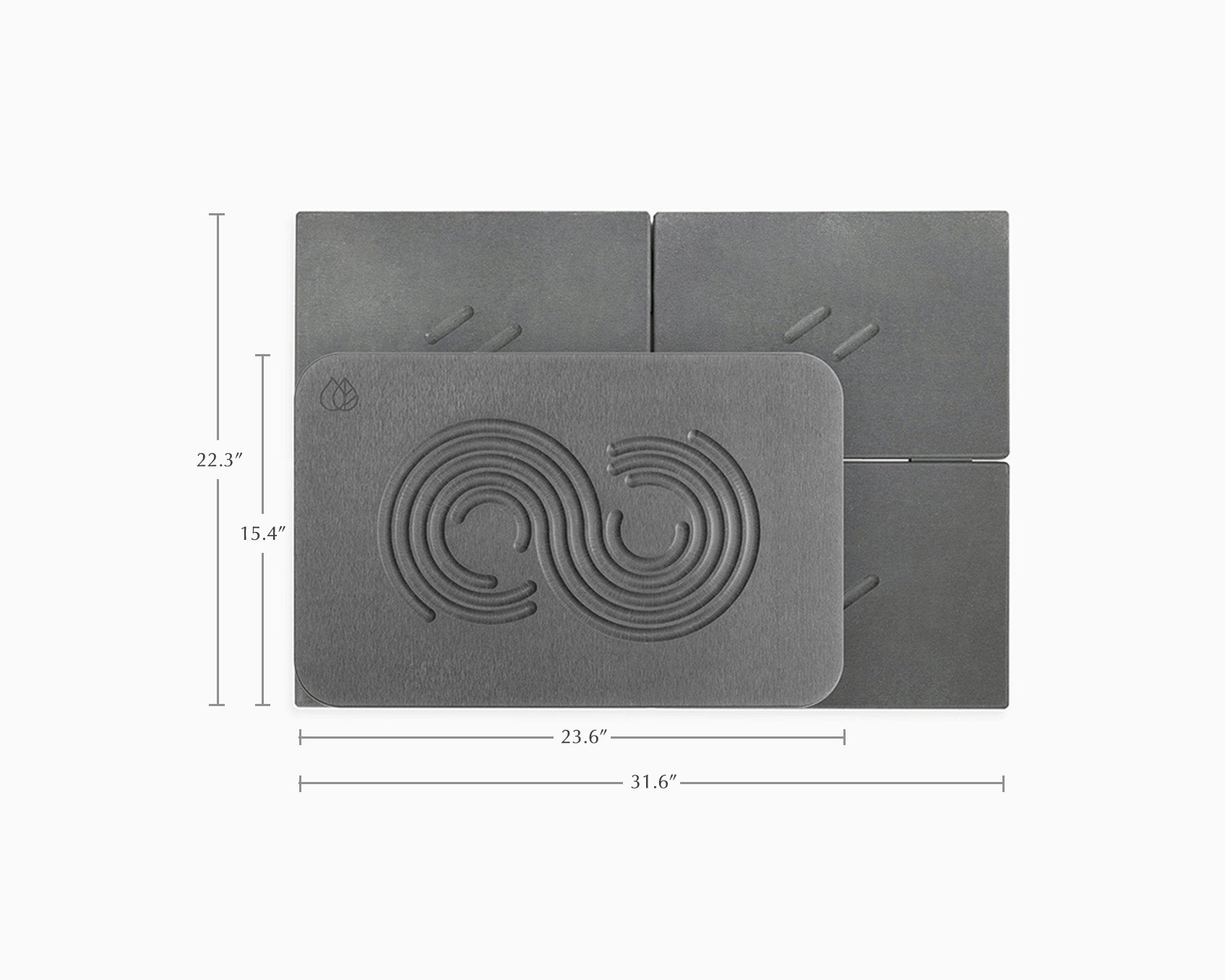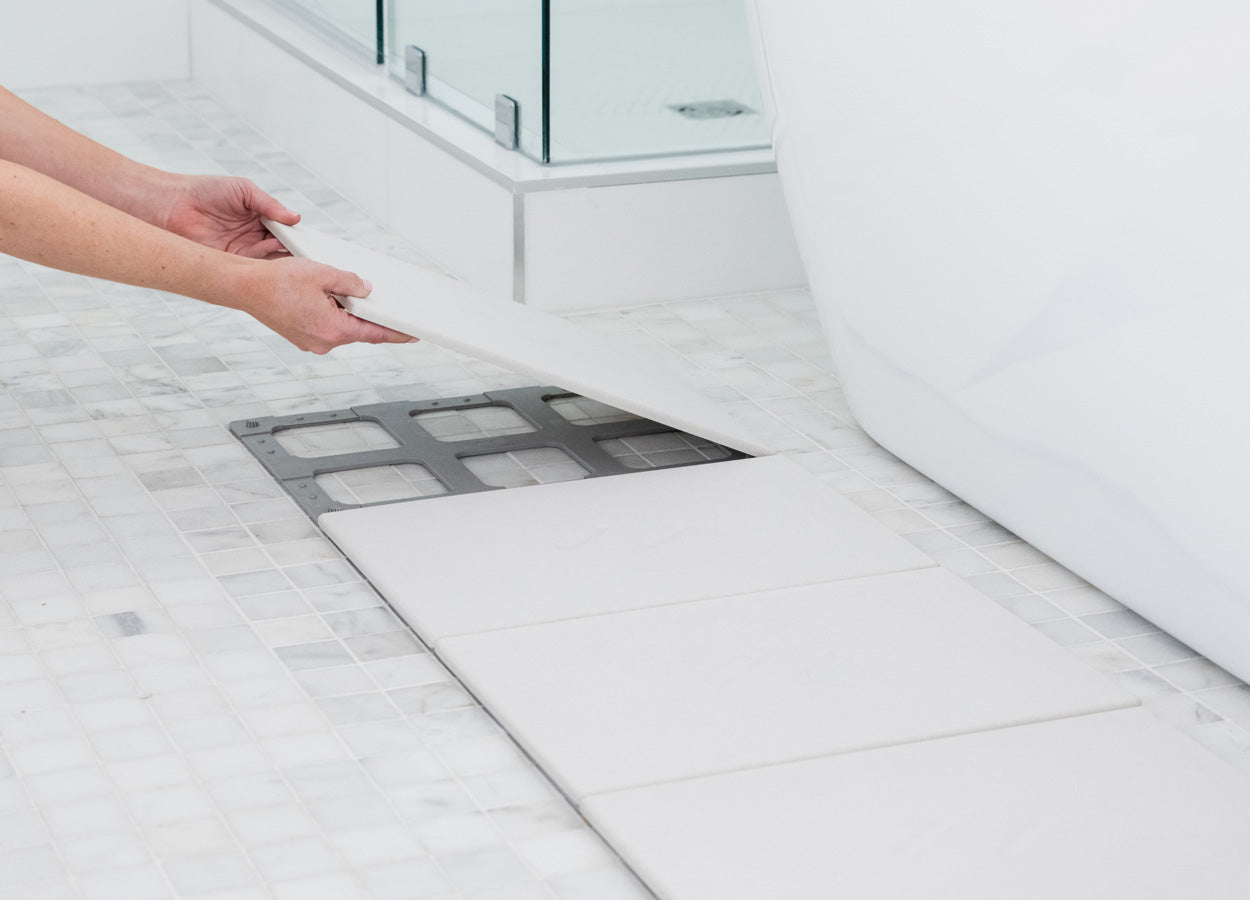 Adjustable Tiles for Your Space
Create the best layout to keep your floors dry with 4 individual non-slip tiles that can be arranged in a rectangle, straight line, U-shape and more.
Best decision I made, worth every dollar
I am so happy that I made the decision to buy these mats. I have a large section next to my sink that I am actually using the bath mats as a dish drying mats. The look is much cleaner than what I had before. The quality is great and everything dries super fast. Your customer service was superb. I have already told many family and friends and shared my friend's dog's Truffles' IG ambassador link. Outstandingly satisfied!
In the event that your mat gets stained, it can be cleaned in two ways. For light stains or scuffs, use the included sand paper to gently rub off any marks. We recommend doing this in a well ventilated area. For more extreme stains, small amounts of bleach or hydrogen peroxide will do the trick. You can view our full Care and Cleaning guide here.
1. Lay the rubber, non-slip base on the ground with the knobs and Dorai logo facing up.
2. Snap the firm plastic connectors into the cutout sections of the rubber base to hold the pieces together.
3. Place your Bath Stone™ tile on top of each base piece, making sure the knobs of the base align with the holes on the back of each Bath Stone™ tile.
We offer FREE product replacements for:
Bowed or warped products within 1 year of purchasing,
Product Cracks or Molds within 90 days of purchasing,
Product Cracks or Molds over 91 days - 1 year of purchasing *Shipping paid by the customer*
50% Off Full-Price Replacement Purchase
Product Cracks or Molds after 1 year - 18 months of purchasing.
20% Off Full-Price Replacement Purchase
Product Cracks or Molds after 18 months of purchasing.
Rust-free replacement up to 1 Year after purchase.