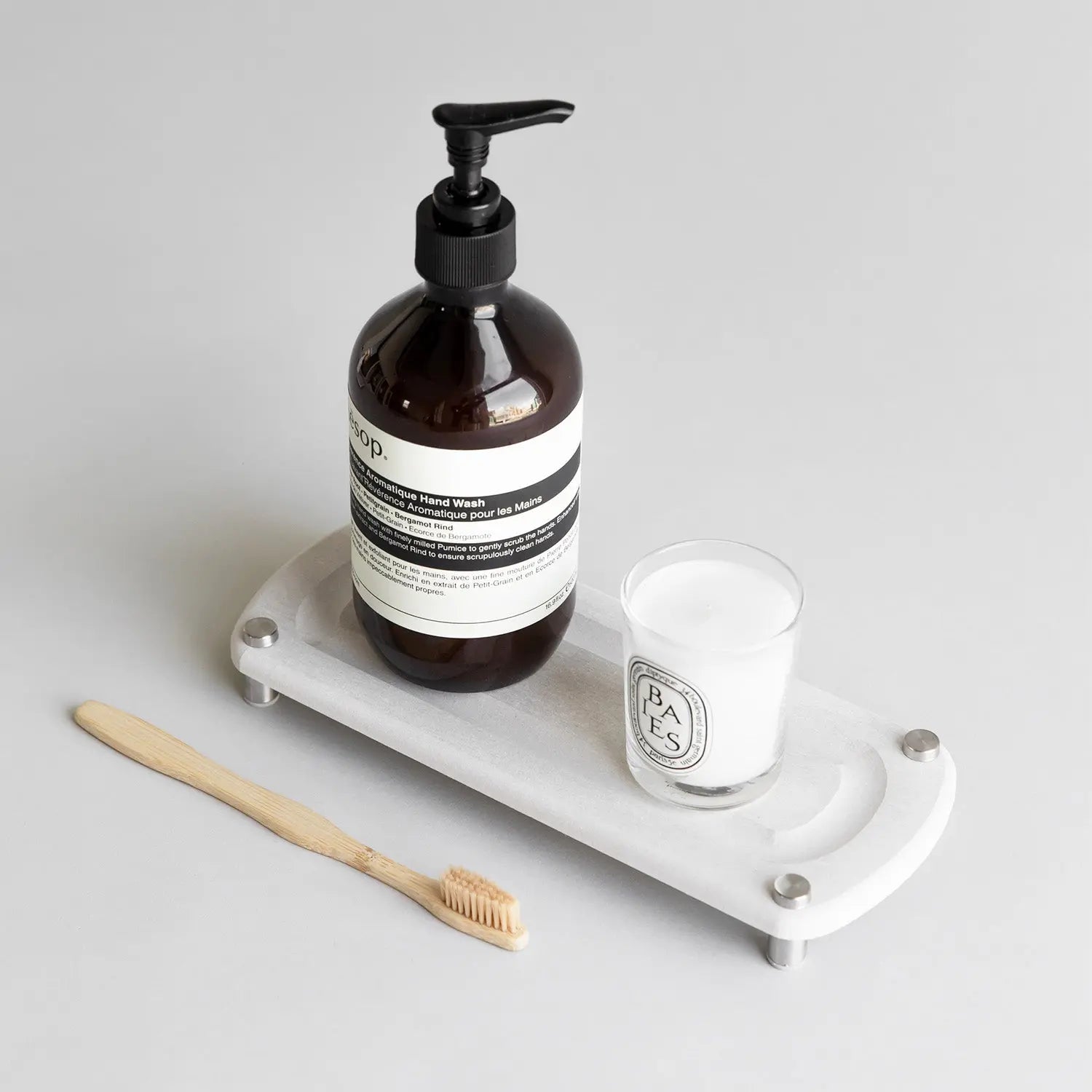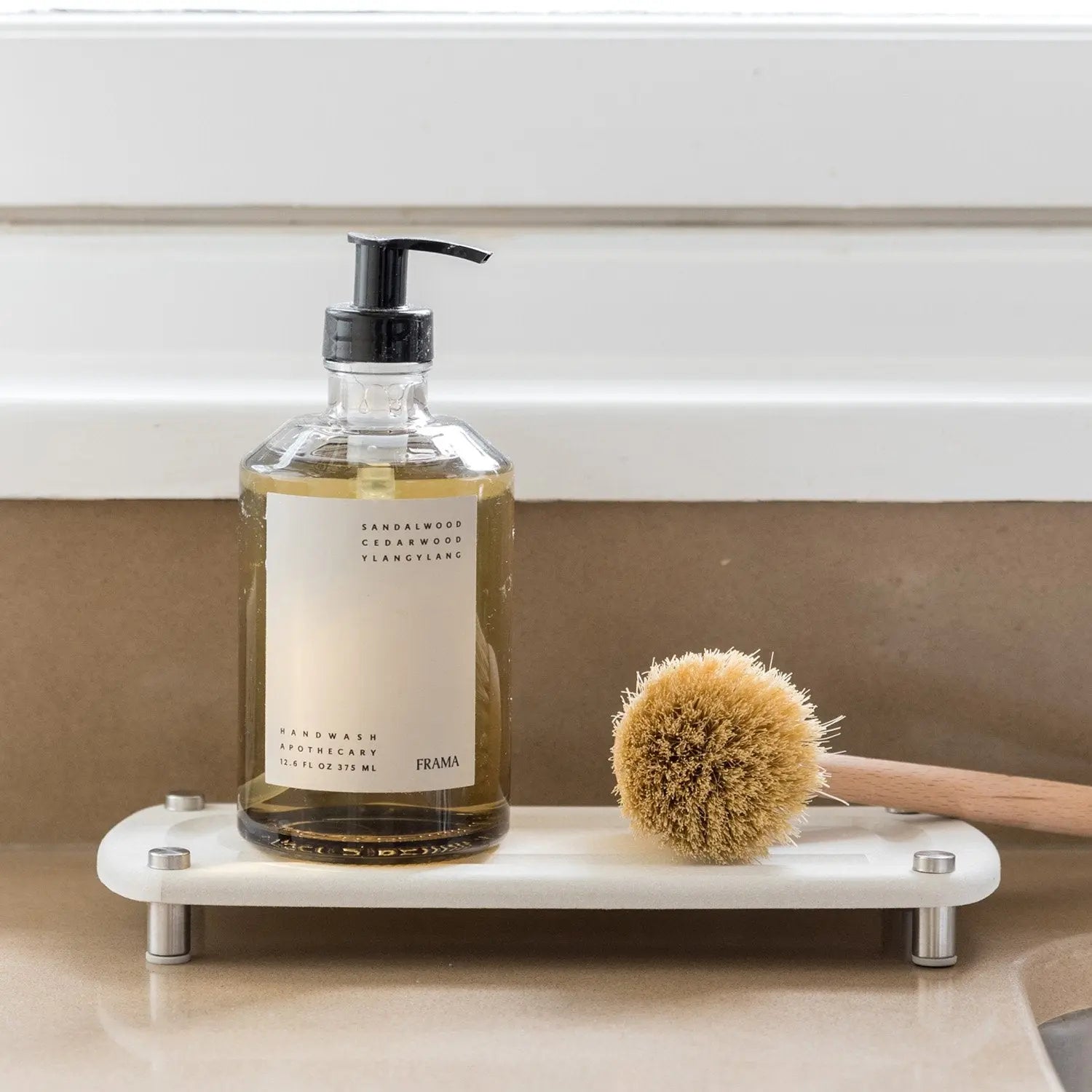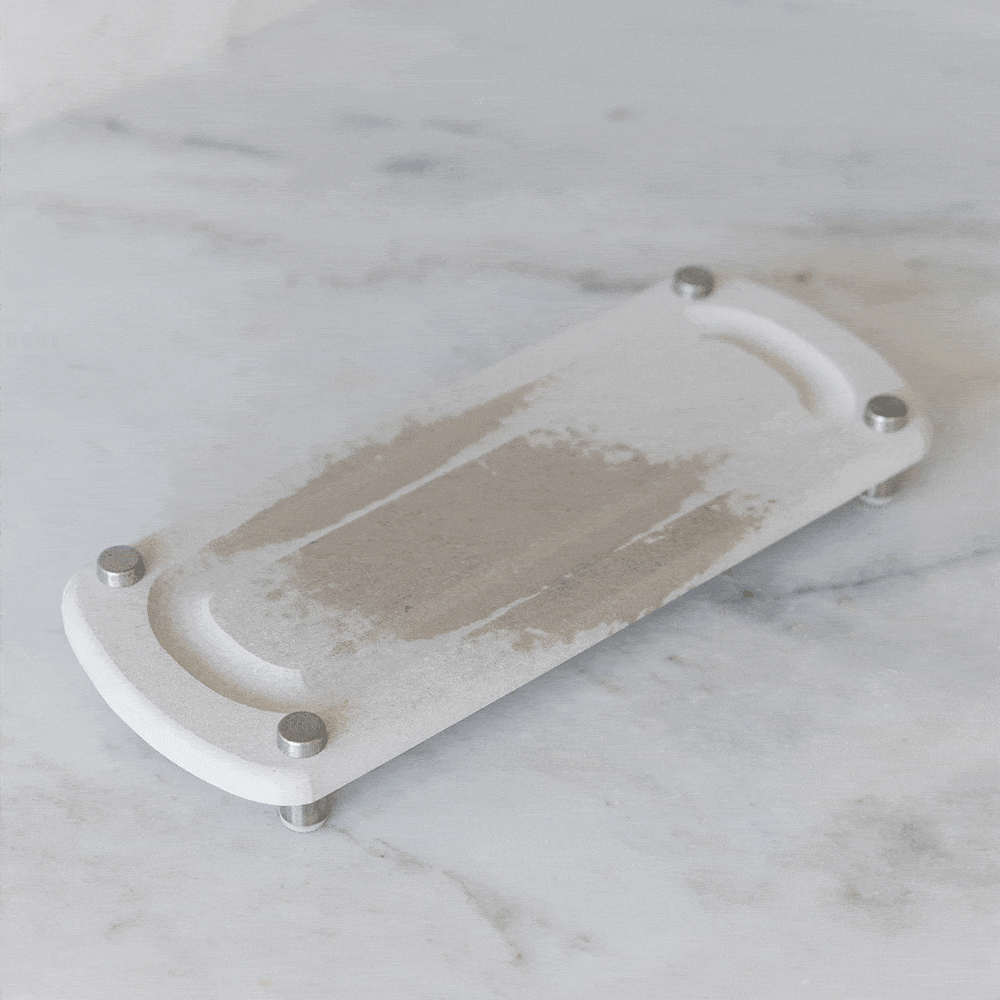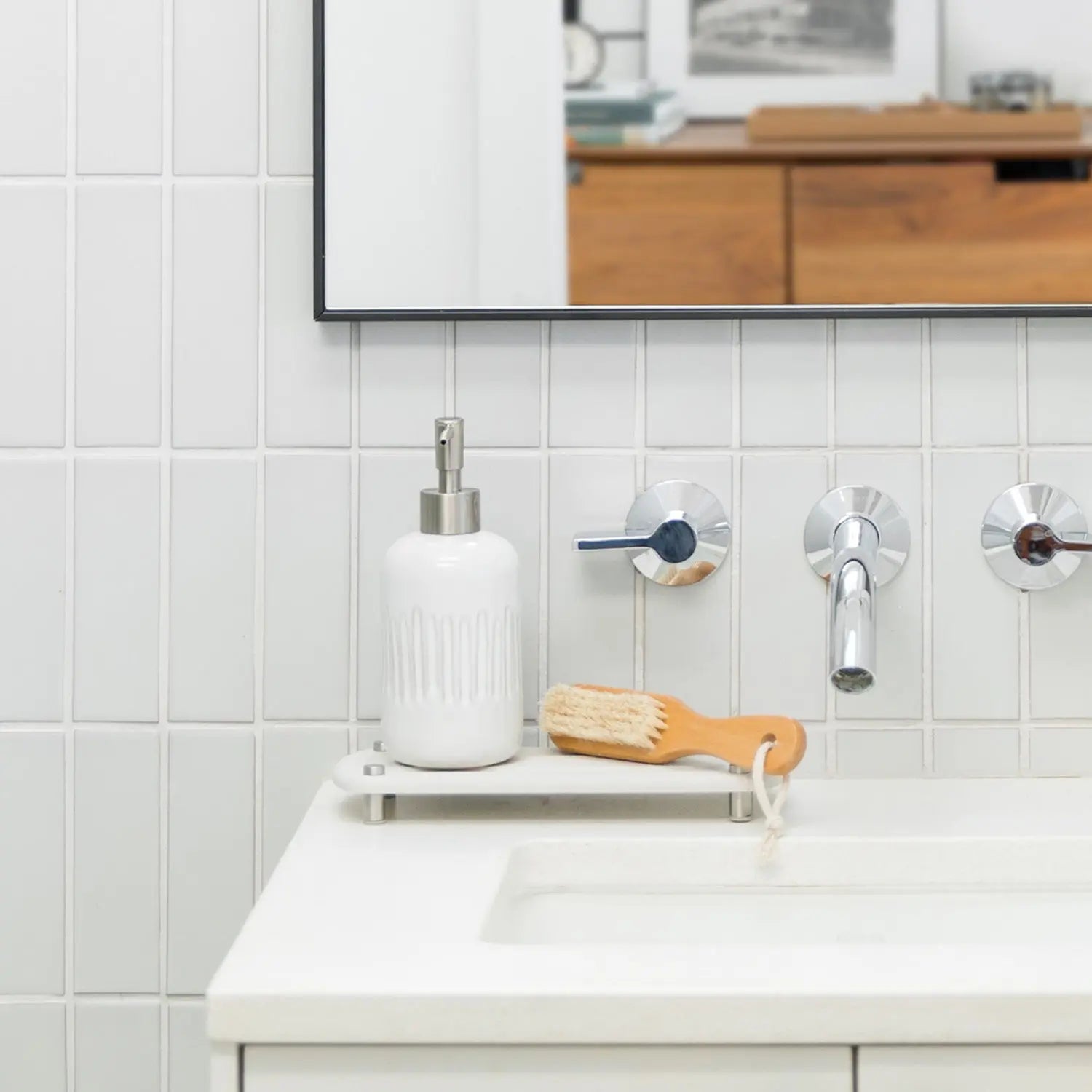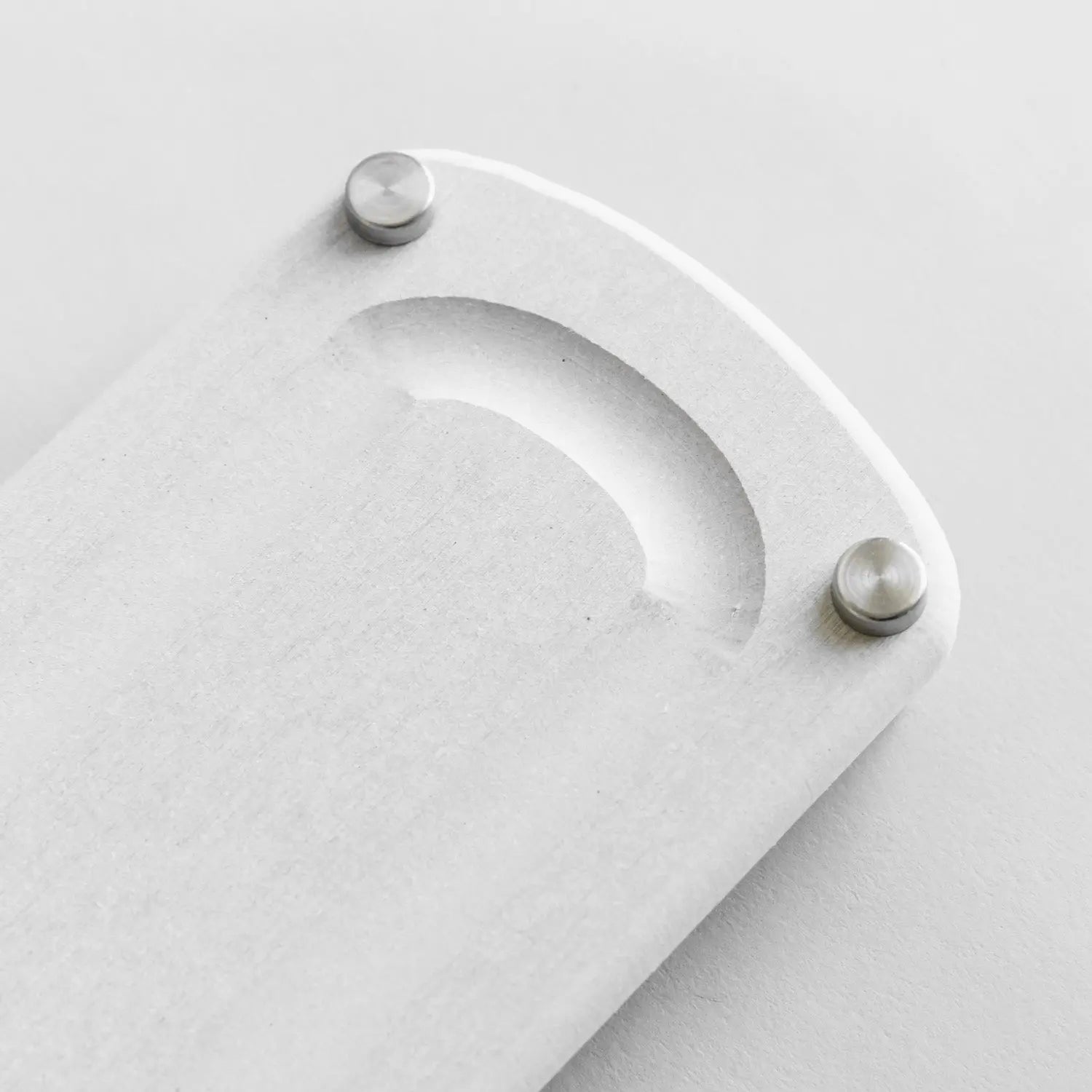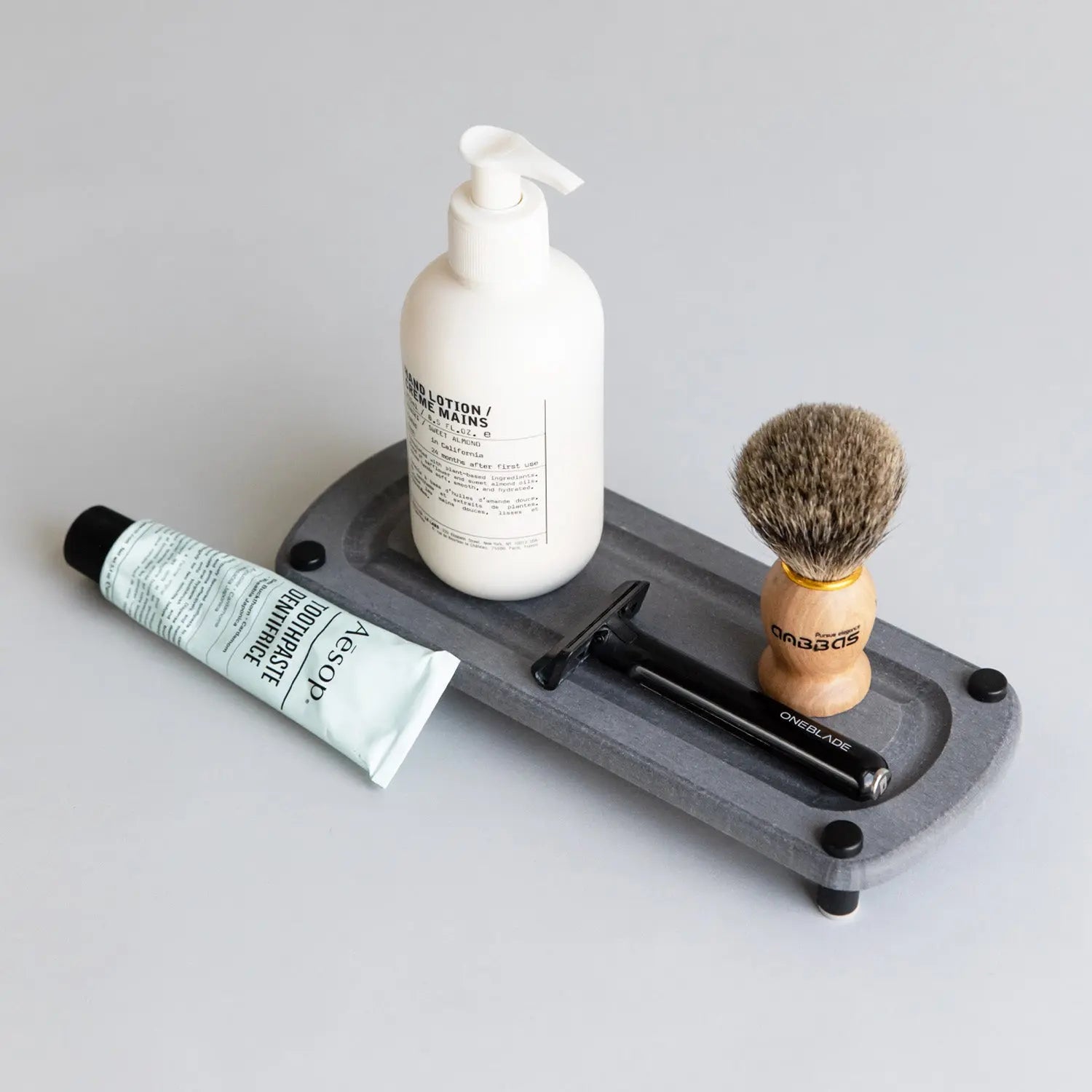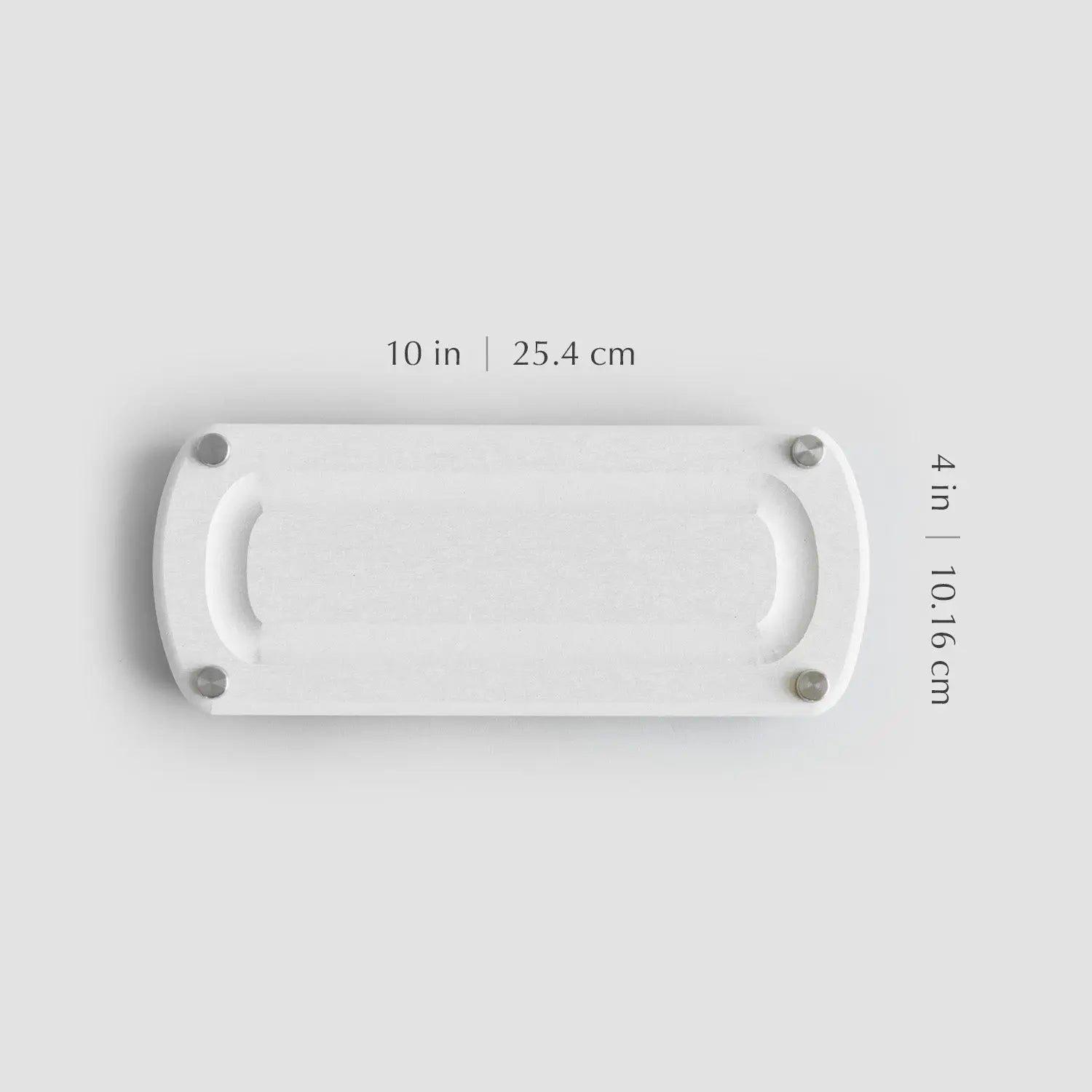 The Sink Caddy is the perfect sink-side companion for your soaps, dish brushes, and lotions. Its platform is made of our instant-drying Diomat® technology that helps prevent gunk buildup.

*Soap or brush not included.

Sink Caddy Dimensions: 10 in x 4 in x 1.25 in
Stainless steel feet with a rubber bottom to withstand the harshest of moisture conditions
Raised Diomat base promotes rapid drying
Helps prevent bacteria growth by eliminating the moist environment where mold thrives
Made from eco-friendly, compostable materials
Length: 10" Width: 4" Height: 1.25"
Meet the Modern Sink Caddy
Gunk, be gone! The Dorai Sink Caddy eliminates soggy sink puddles on your countertops and keeps your go-to products within reach.
Great Find!
I am so glad I discovered Dorai. I love the Sink Caddy for my soap, dishwashing liquid, sponge, etc. There is not a puddle of water under them. The stone dries so quickly. Modern look, too.
Where has this been all my life?
This is the PERFECT stand for soap at my sink! We have one in the kitchen and the other in the pantry with our other sink. The water just disapears! No grimy soap rings! LOVE!!!
Just What I Needed
This Sink Caddy is just what I needed. This tray makes a neat appearance and there are NO puddles of water for my dish brush and soap and hand soap to soak in. I was always cleaning up the water that built up in my previous tray but this product does what it promises and that water is absorbed - no more mopping up! I think the bathroom sinks need this beautiful upgrade, too.
In the event that your mat gets stained, it can be cleaned in two ways. For light stains or scuffs, use the included sand paper to gently rub off any marks. We recommend doing this in a well ventilated area. For more extreme stains, small amounts of bleach or hydrogen peroxide will do the trick. You can view our full Care and Cleaning guide here.
We offer FREE product replacements for:
Bowed or warped products within 1 year of purchasing,
Product Cracks or Molds within 90 days of purchasing,
Product Cracks or Molds over 91 days - 1 year of purchasing *Shipping paid by the customer*
50% Off Full-Price Replacement Purchase
Product Cracks or Molds after 1 year - 18 months of purchasing.
20% Off Full-Price Replacement Purchase
Product Cracks or Molds after 18 months of purchasing.
Rust-free replacement up to 1 Year after purchase.