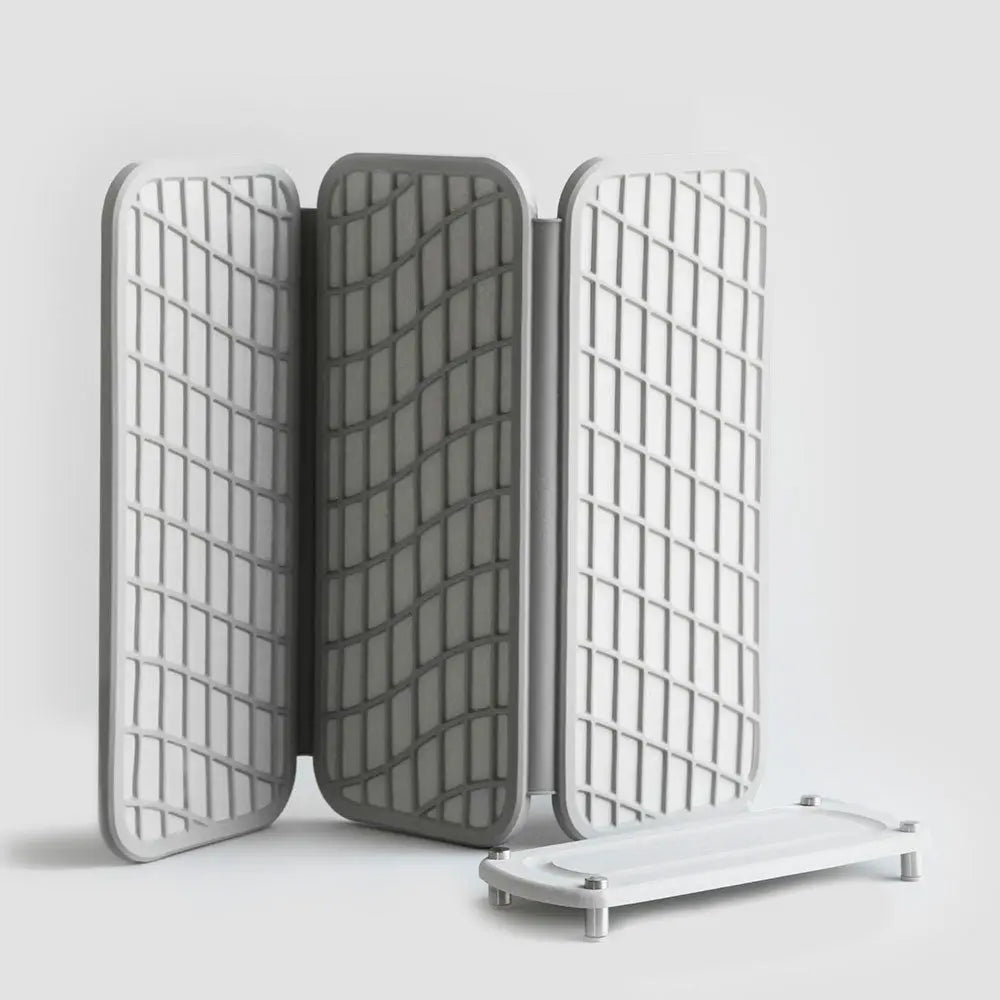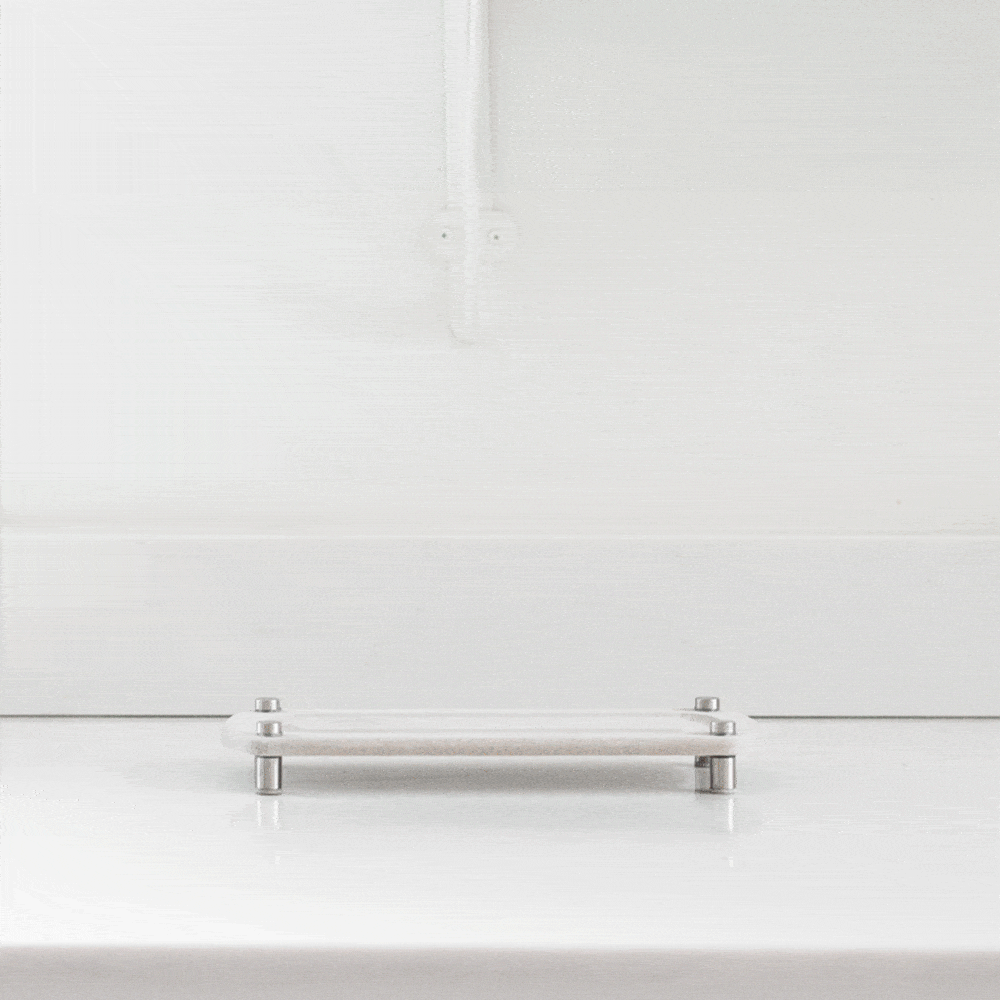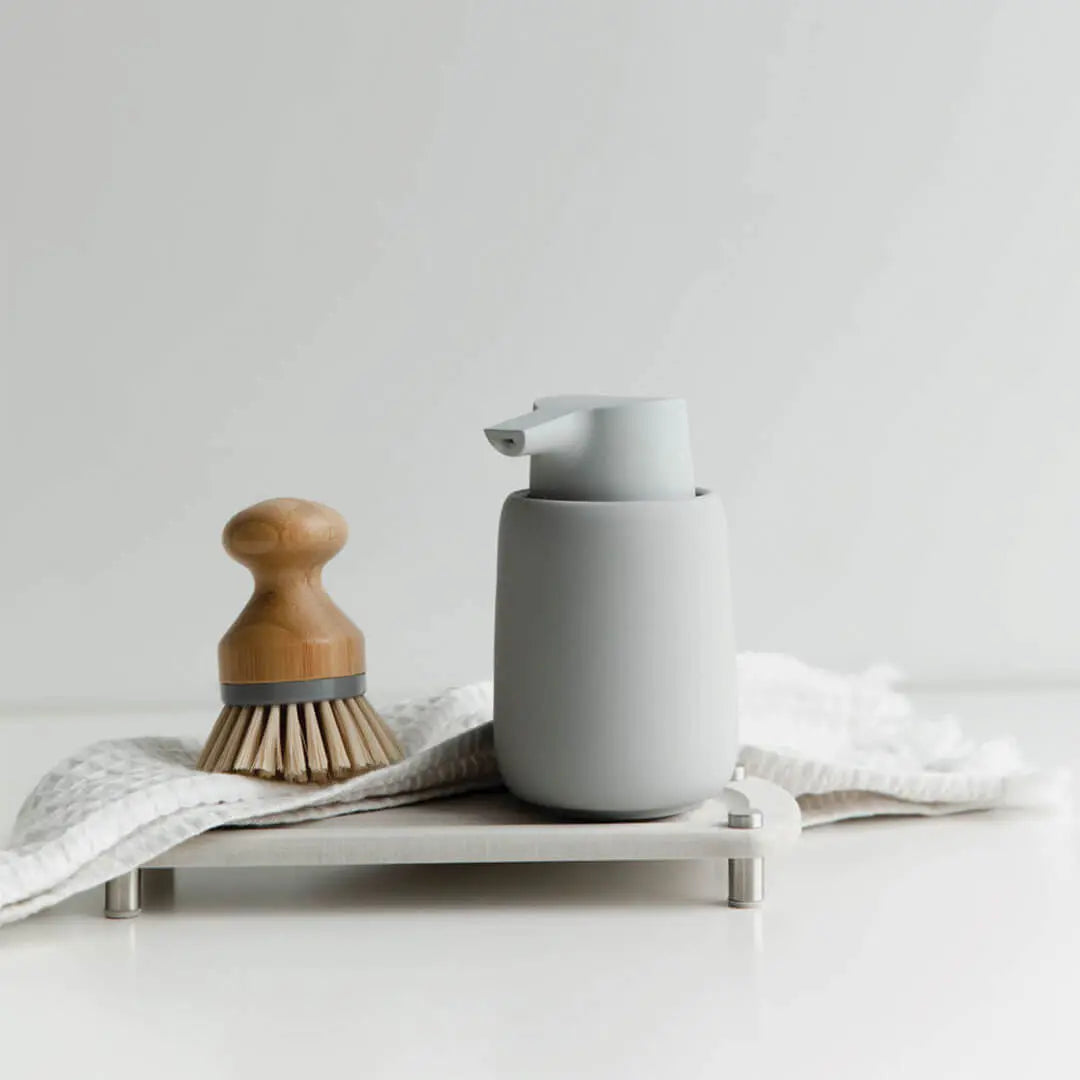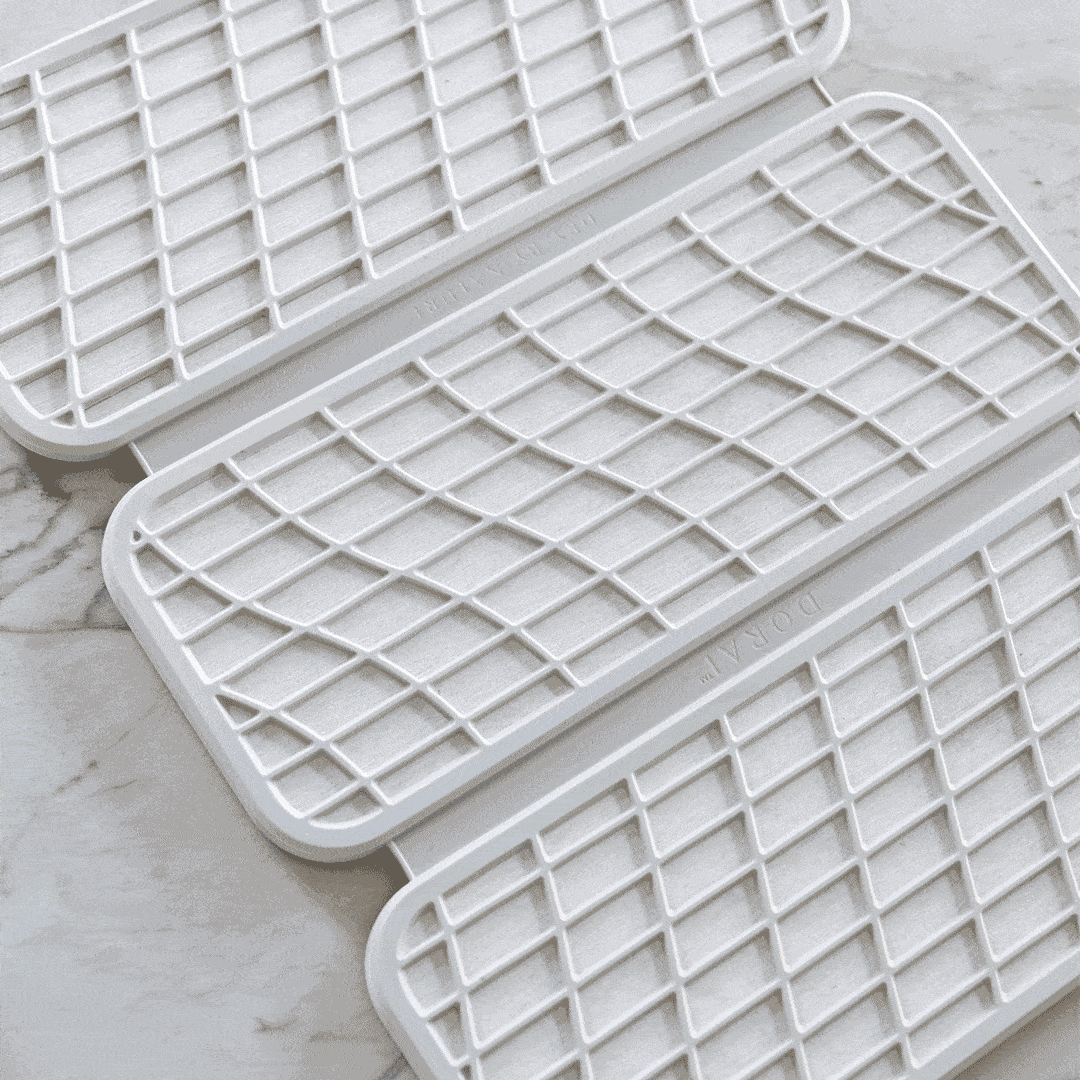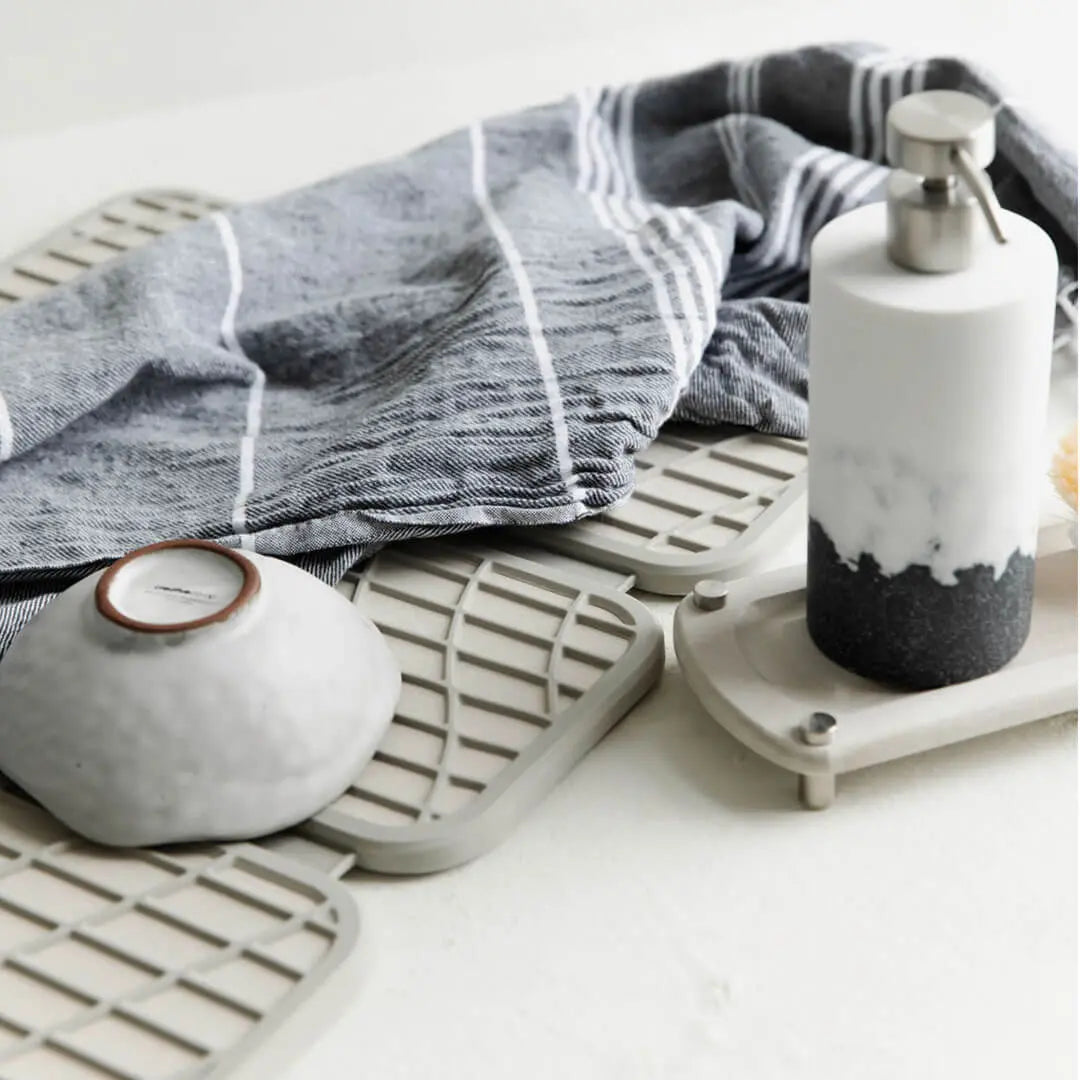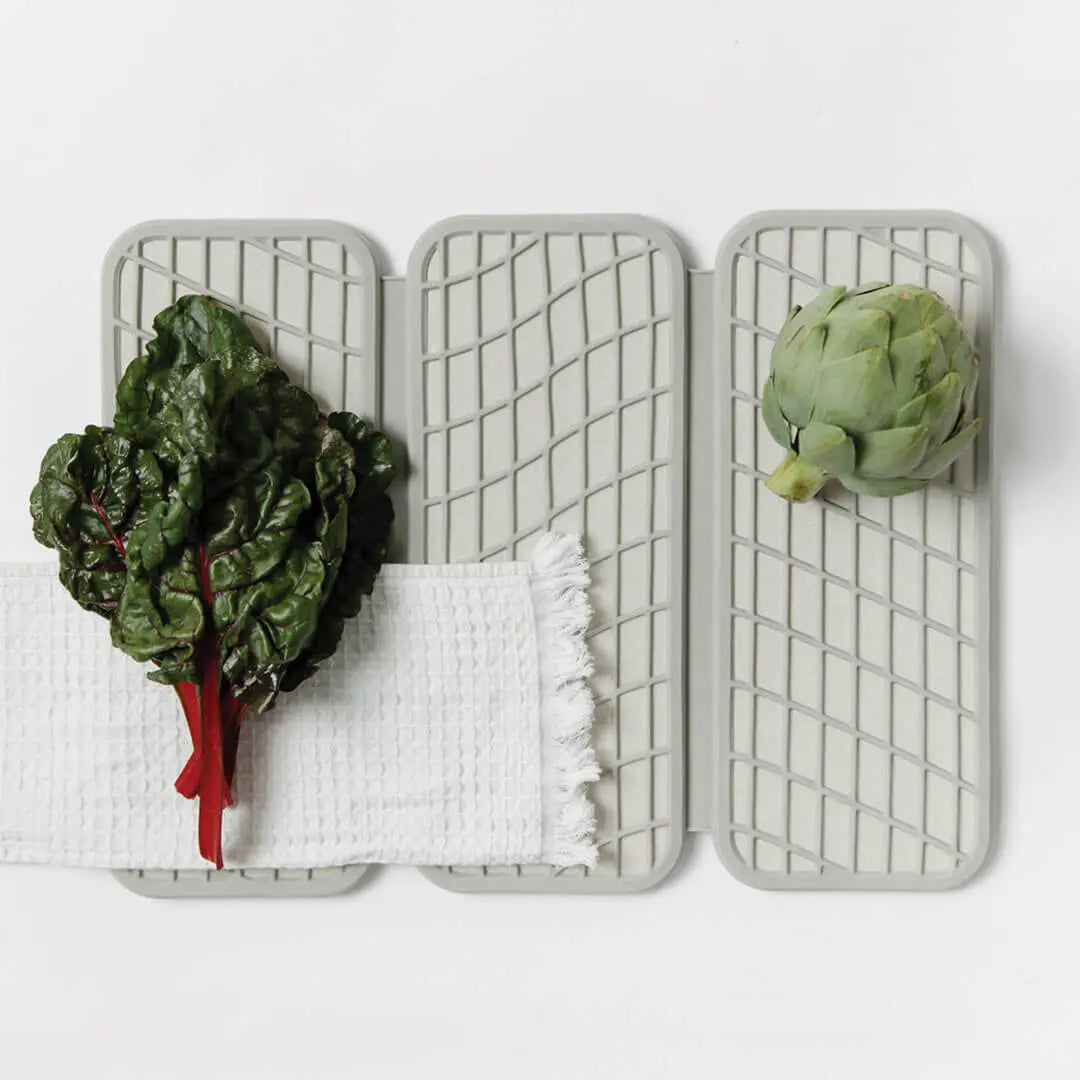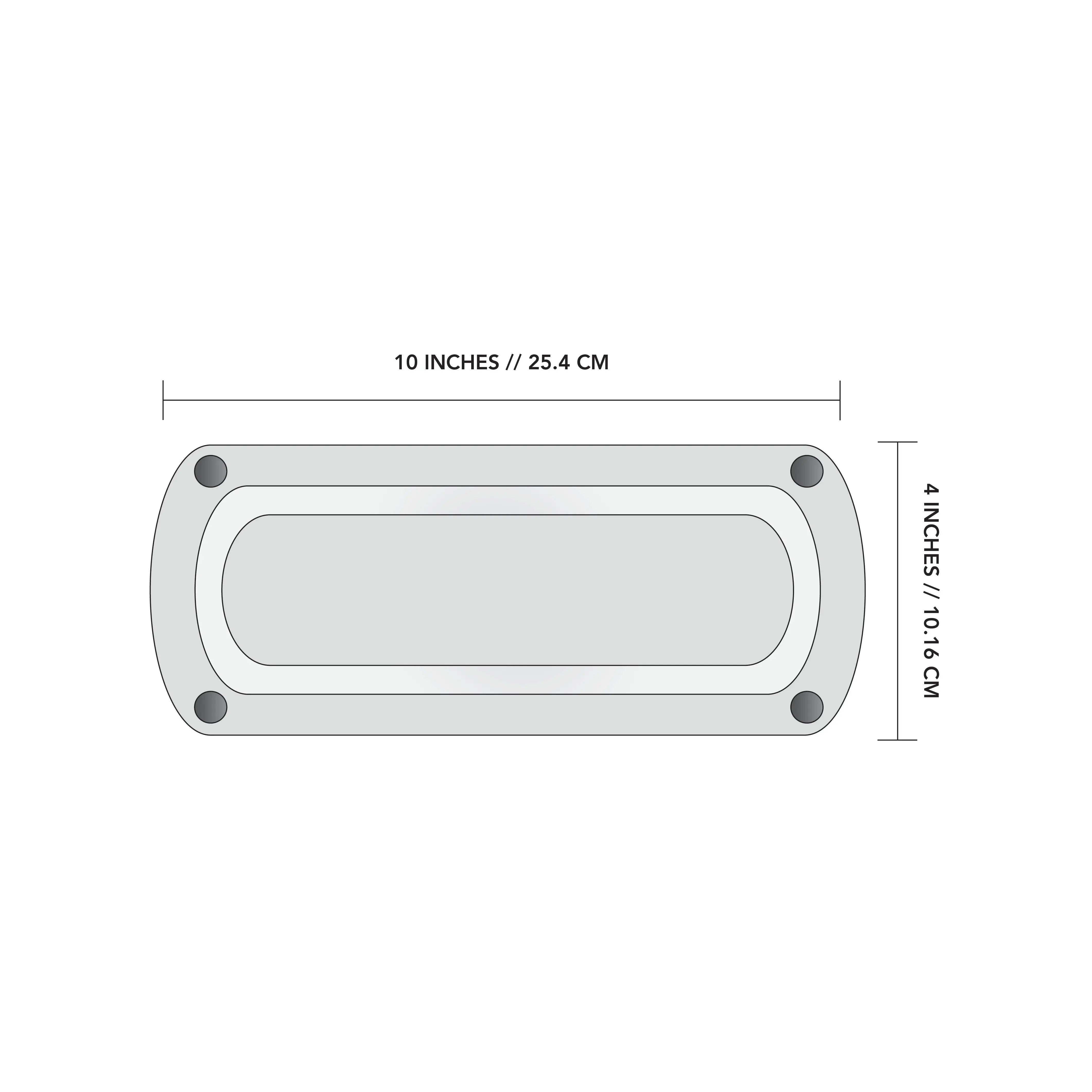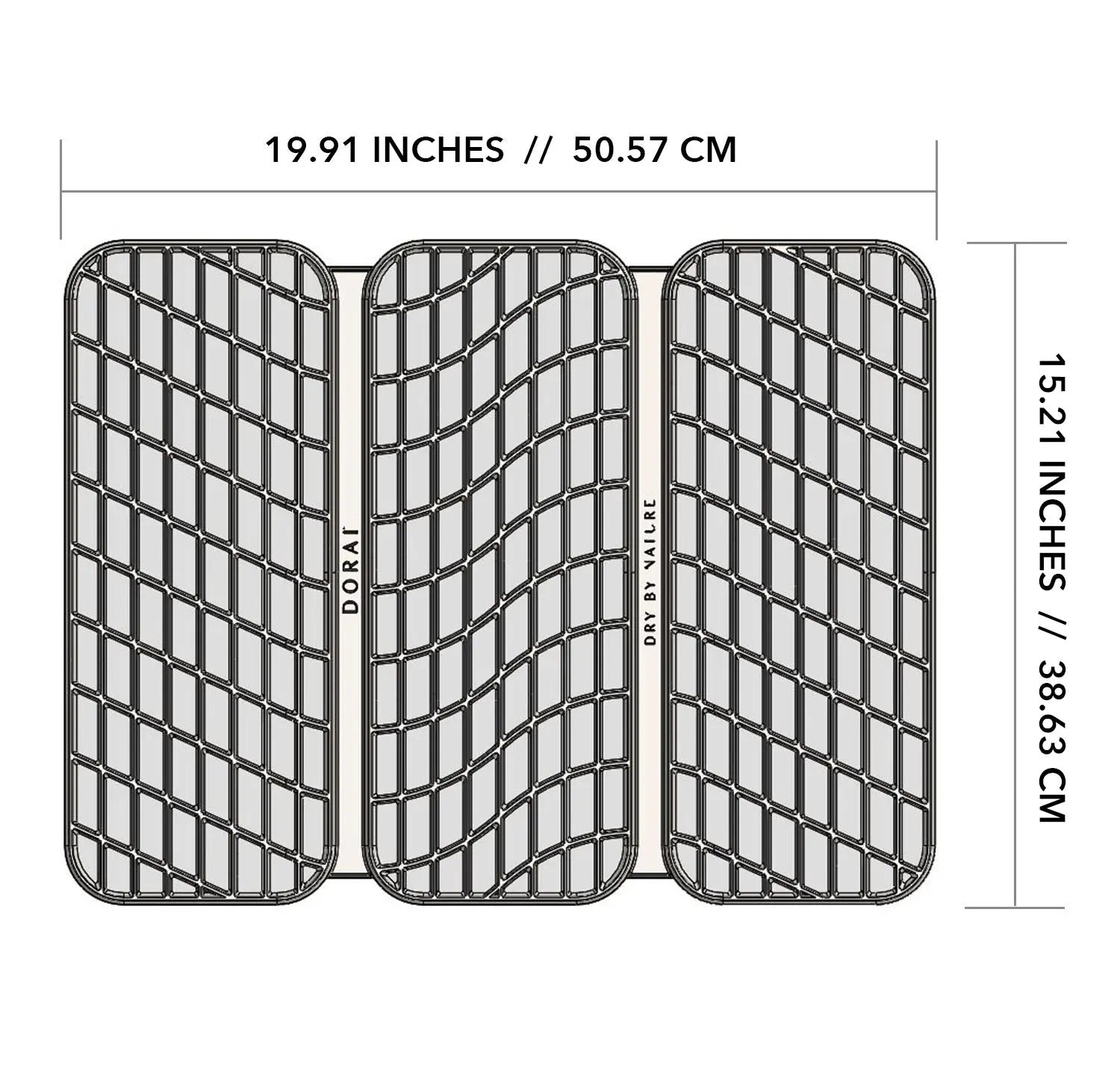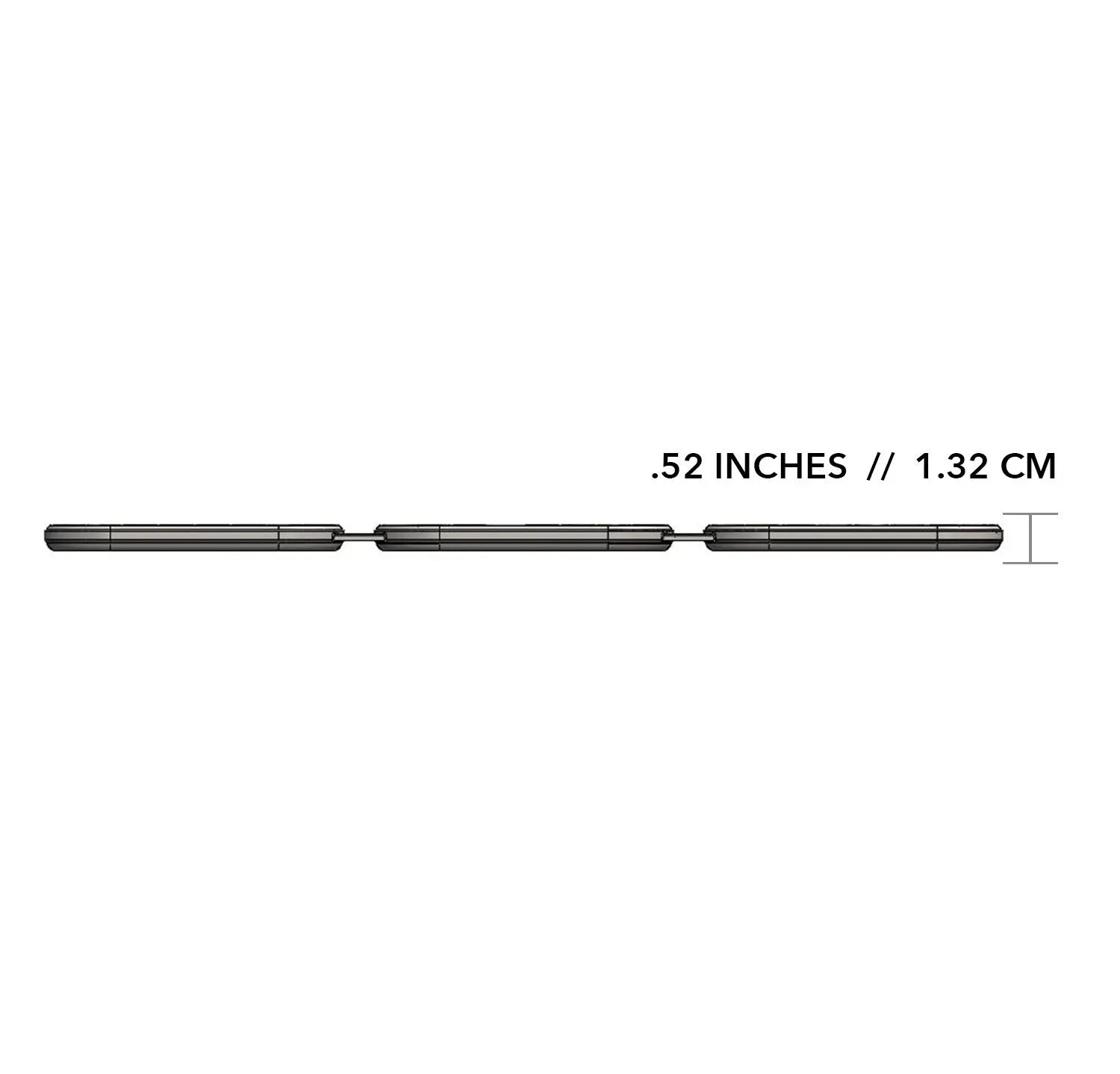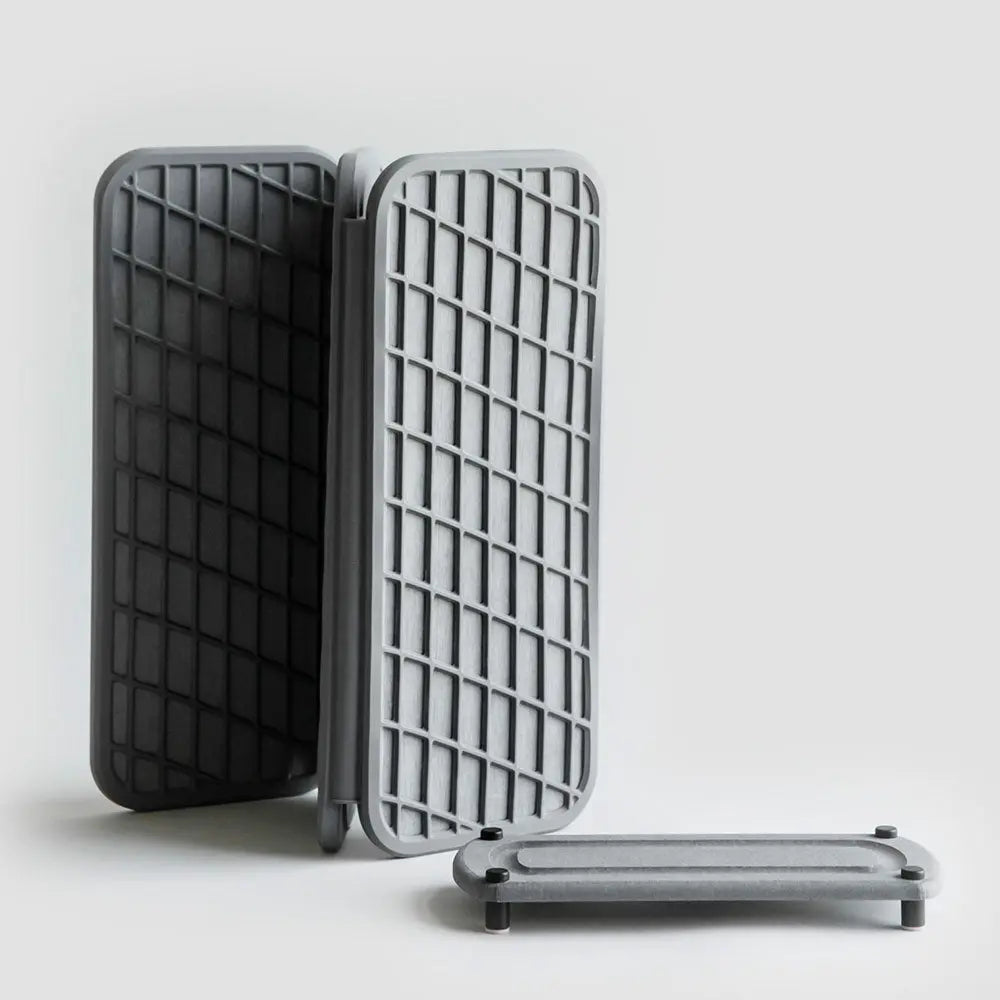 Dish Pad + Sink Caddy Bundle
$115.00
$134.00
Sale

• Save
The Dish Pad and Sink Caddy Bundle are the perfect modern duo for your kitchen. 
Collapsible, minimal, and instant-drying, the Dish Pad helps prevent mold, mildew, and bacteria. The pad is encased in woven mesh silicone to protect your dishes and keep your countertops looking fresh and modern. 

The Sink Caddy is the perfect kitchen companion for your soaps, dish brushes, and lotions. Its platform is made of our instant-drying Diomat® technology that helps prevent gunk buildup.  

The kitchen sink caddy's feet are made of stainless steel with a rubber bottom to withstand the harshest of moisture conditions, and the raised Diomat® base promotes rapid drying.

Dish Pad Dimensions: Length: 19.91 in // 50.57 cm, Width 15.21 in // 38.63 cm, Height: .52 in // 1.32 cm 

Sink Caddy Dimensions: 10 in x 4 in x 1.25 in
Helps prevent bacteria growth by eliminating the moist environment where mold thrives
FDA-tested and food safe
Natural stone feel that adjusts to the room's temperature
Sustainable material made from compressed diatomaceous earth and recycled paper
Modern, Instant-Drying Home Products
Have the best of design and functionality with our sophisticated products built with sustainable, eco-friendly materials.
Great Idea
After trying and failing to find a solution to a neat dry drain board, the dish pad and sink candy are the answer.
Amazing!
This drying mat has exceeded my expectations. It looks chic, and dries so quickly! No more gross drying mats that collect water and mold. Absolutely love it.
Super happy
I had been eye-ing the Dorai products for a while. So glad I decided to get them. Kitchen counter looks so sleek! Love the modern look, and the clean environment it promotes. Definitely recommend.
Just what I've been looking for!
I bought the dish pad and sink caddy bundle….ABSOLUTELY AMAZING!!
The sink caddy is what I was looking for and found a bonus of the Didh pad!! Use them both everyday!
Love the way they are always dry! Dishes dry, bottles of soap dry! Thank you!!🎉😊
Our line of bath mats, dish racks, dog bowls, coasters, sink caddies, and dish pads are 100% safe to use in your home. They do not contain asbestos or other substances of very high concern defined by the European Chemicals Agency and the Office of Environmental Health and Hazardous Assessment. Dorai products have passed Prop-65 which holds even more rigorous standards than the EPA.
In the event that your mat gets stained, it can be cleaned in two ways. For light stains or scuffs, use the included sand paper to gently rub off any marks. We recommend doing this in a well ventilated area. For more extreme stains, small amounts of bleach or hydrogen peroxide will do the trick. You can view our full Care and Cleaning guide here.
We offer FREE product replacements for:
Bowed or warped products within 1 year of purchasing,
Product Cracks or Molds within 90 days of purchasing,
Product Cracks or Molds over 91 days - 1 year of purchasing *Shipping paid by the customer*
50% Off Full-Price Replacement Purchase
Product Cracks or Molds after 1 year - 18 months of purchasing.
20% Off Full-Price Replacement Purchase
Product Cracks or Molds after 18 months of purchasing.
Rust-free replacement up to 1 Year after purchase.